...or building of old wooden ships for landlubbers.
This thread will be a build log for a 1:64 scale model of the HMS Pegasus, a British sloop-of-war built in 1776. The model is from Victory models.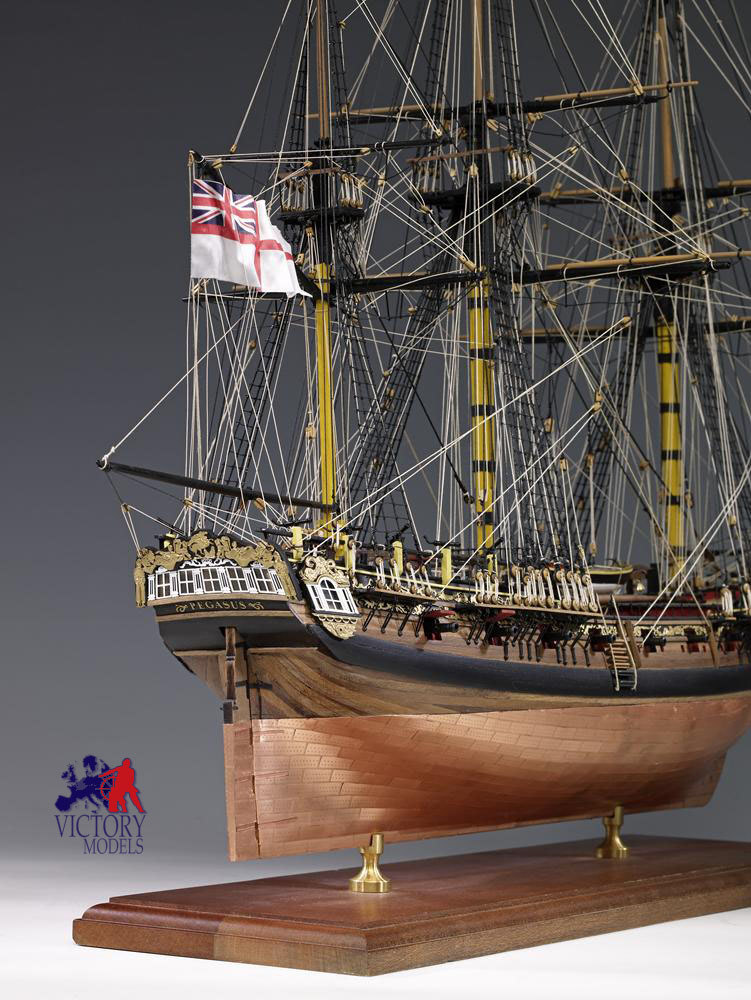 "But wait
," you're thinking, "
aren't there entire forums dedicated to wooden ship models?"
Why yes, there are. The most popular one is literally called
modelshipworld.com
.

"So go post your silly boat build log over there
," you're now thinking.
Well, I would. But I've grown rather fond of the RPF's model builder's group, and noticing a great dearth of old wooden British naval war ships on the RPF, I thought this would be an opportunity to give every one here a nice nap. Compared to the frenetic sexiness of the Millennium Falcon, or a Blade Runner spinner, a British Naval warship is the equivalent of watching a bowling tournament (not that there is anything wrong with that). So, this may not be the build log you are looking for. That said, wooden ship models of the British warships from the Age of Sail can be incredibly detailed and historically accurate, and reflect the state of the art in naval engineering at the time. They are like history lessons.
(And just remember how handy a model of the Acheron was in the film
Master and Commander
!)
Good, now that we've established this might not be the most riveting of threads, let's get on with it. So why do I feel the need to chronicle the building of this model? Well, first off, because apparently I am a nerd. Secondly, I need a place to stash all of my research and notes regarding this build, and a thread seems a reasonable place to do so. (I quickly learned that the background research that goes into building a ship like this was quite a bit more extensive than other models I've built. This, in part, is because the instructions are translated from Italian, are devoid of critical detail, and feature the frequent use of words like
fo'c'sle
and
futtock
which I don't know the definitions to but definitely like to say as if I did)
.
Lastly, I like to take pictures of things I screw up. So here you go. You can learn about old ships and watch me make a mess of this thing. I'll also try to add in some fun stuff along the way related to the topic.
Disclaimer
: I am not expert on anything. I have never built a wooden model of a British ship before in my life. I don't even live close to an ocean, but I do like fish and chips. And I love the movie
Master and Commander
. So channel your best Lucky Jack and
"Let fly!"
Last edited: