Well-Known Member
RPF PREMIUM MEMBER
I have never been happy with the design of the Sword of Gryffindor in the Harry Potter movies. I'm a massive fan of the series, but also have a great interest in swords, and it got me thinking; what would the sword look like if it was actually (mostly) period correct. For anyone that doesn't know, the sword from the movie is based on a ceremonial sword of Napoleon I - the 19th century. Here's a comparison: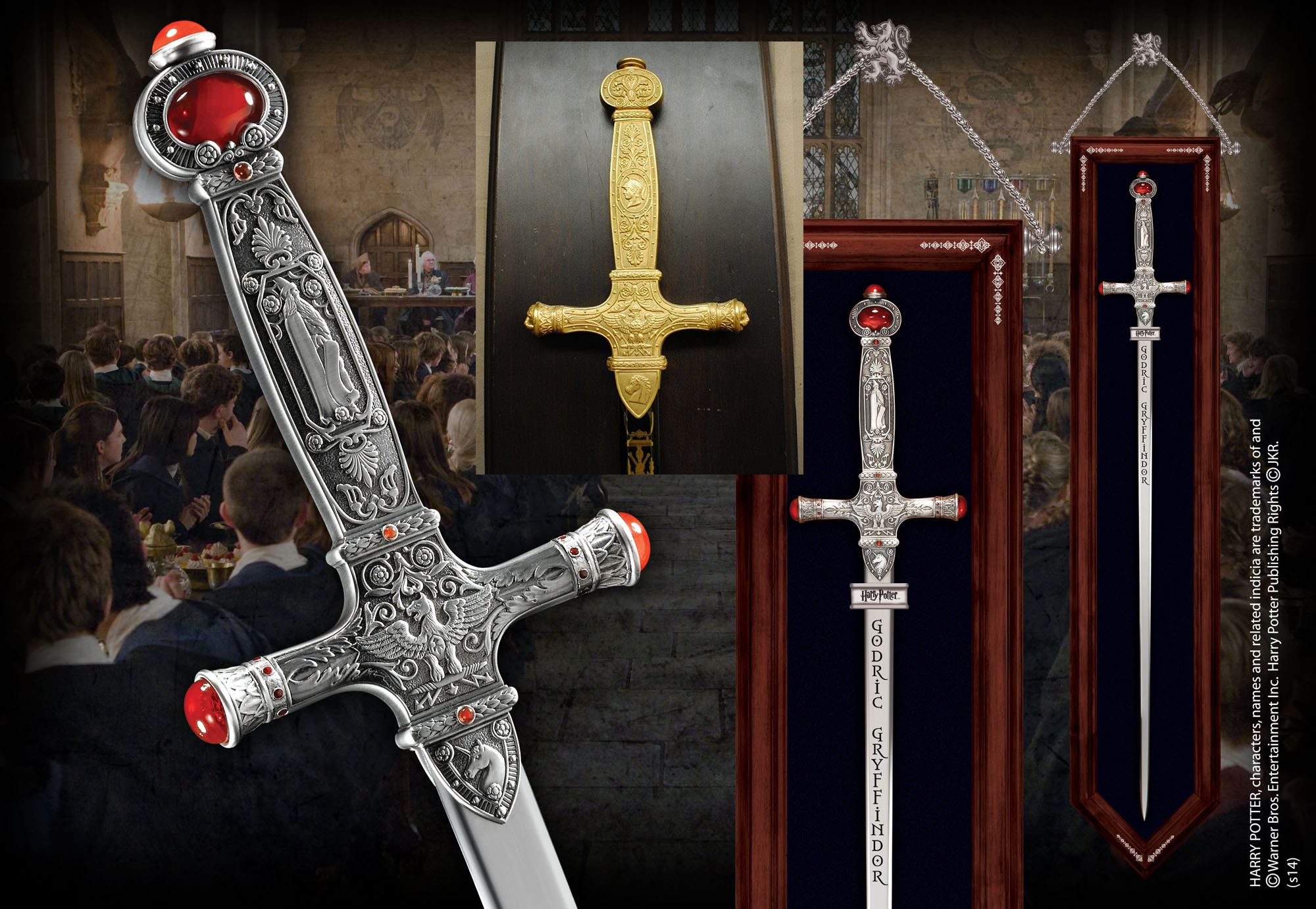 Godric Gryffindor was a wizard born in the 10th century, so his sword should be of that period, an 'anglo saxon' or 'viking' style sword, like so
So I have set about designing such a sword, with the intention to make 1 or more replicas of this design.
Book reference of the sword says that:
It is made of Goblin silver
Has rubies set in the handle, up to 'egg' sized
Has Godric Gryffindor's name just below the hilt.
I intend on making mine in the fashion of a hero prop, so it will be a metal construction, with a steel blade, along with steel handle fittings. I want it to be functional, but it will not have a sharpened edge, just like a hero prop. There will be stones inlaid into the handle, but I can't quite stretch to rubies. I'm thinking more garnets or another alternate red stone.