Hey,
So, there are a few nice low-poly Focus models out there, most of which store their battery in the device itself(thus increasing thickness).
I wanted to learn some new skills in zbrush and use em to create as close to a photoreal version of the Focus as I could.
Used Blender for the initial shapes and UV layout, Zbrush's surface noise modifier was then used to apply the carbon fiber weave look, then back to Blender to bring everything together and boolean it all into single lumps.
On the weave, I would note that in the game the model looks fairly flat. I wanted to achieve the same look, but even the best SLA printers would wipe that kind of subtle effect out - So it ended up a little exaggerated.
The device itself will hopefully fit a few T0603WM LED's and a CR927 battery as the other versions do. To achieve the not-quite-game-accurate look I had to move said battery to a holder behind the ear that'll clip together via a pair of 2mm magnets.
I'm actually not sure if my current design will work, having never designed an ear hook before. Any advice there would be great!
Both parts will be printed in shapeways' Smoothest Fine Detail Plastic.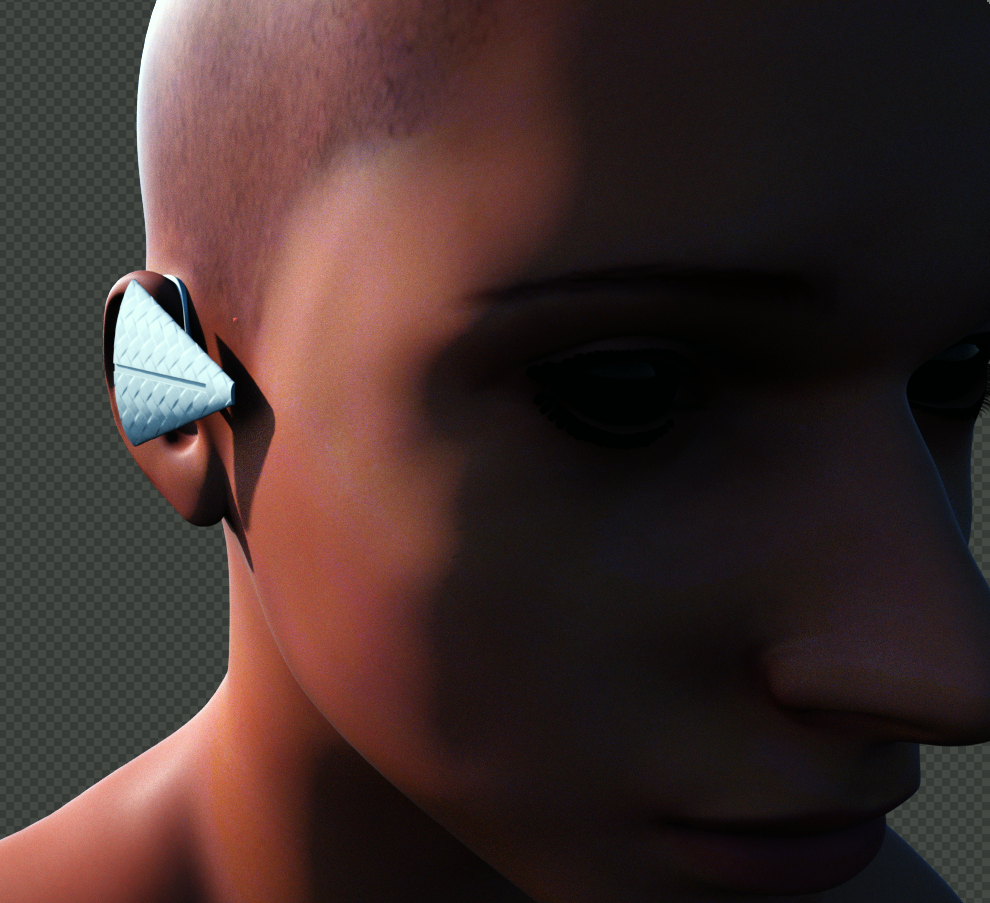 And the game model: