Hi
I am a military sculpter and painter and as I am used to small areas, air drying is not a problem.
I show one of my figs below painted in oils, 1/32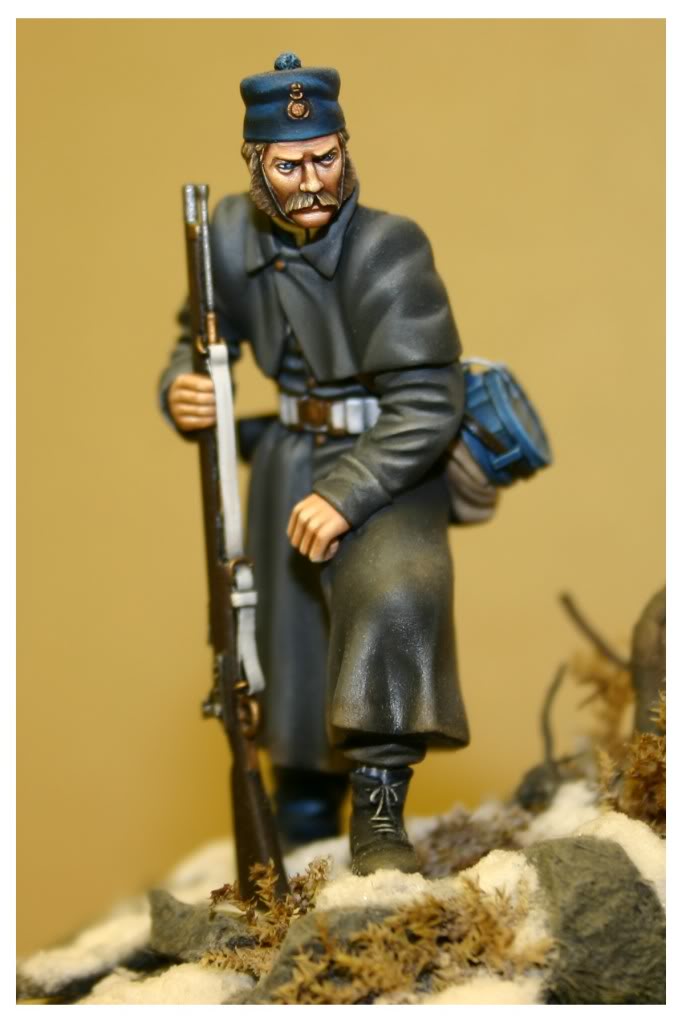 What is the best clay to use for a larger areas ie head, with the intention to mould in latex.
I do realise the master will be destoyed but any help is really appreciated.
best wishes
gra