Figured I'd post this costume I did for Halloween. When I decided to go as Roy Kemt, I thought it would be easy to just buy a jersey, but of course, there was nothing available thsy was as accuraye as I wanted. I wanted an AFC Richmond 'DubaiAir' jersey as seen in season 1 of Ted Lasso, and unfortunately, those don't exist.
Here's what I wanted:
I found some unlicensed versions that were avalable for sale on etsy and the like, but it seems like they all got shut down.
So I opted to customize one of the "official" options.
I looked at the Warner Brothers shop, but there were accuracy issues with each option:
The "exclusive Roy Kent jersey as seen on Ted Lasso" doesn't look like the one "as seen on Ted Lasso" as it's missing the sponser (or even a blank space for one), and doesn't have the baseball type sleeves (angled toward neck). The back and other details look okay - though he name KENT doesn't appear to curve as much on the real jersey and the font is a bit off - but the wrong sleeve style was a deal breaker for me, especially at $69.99.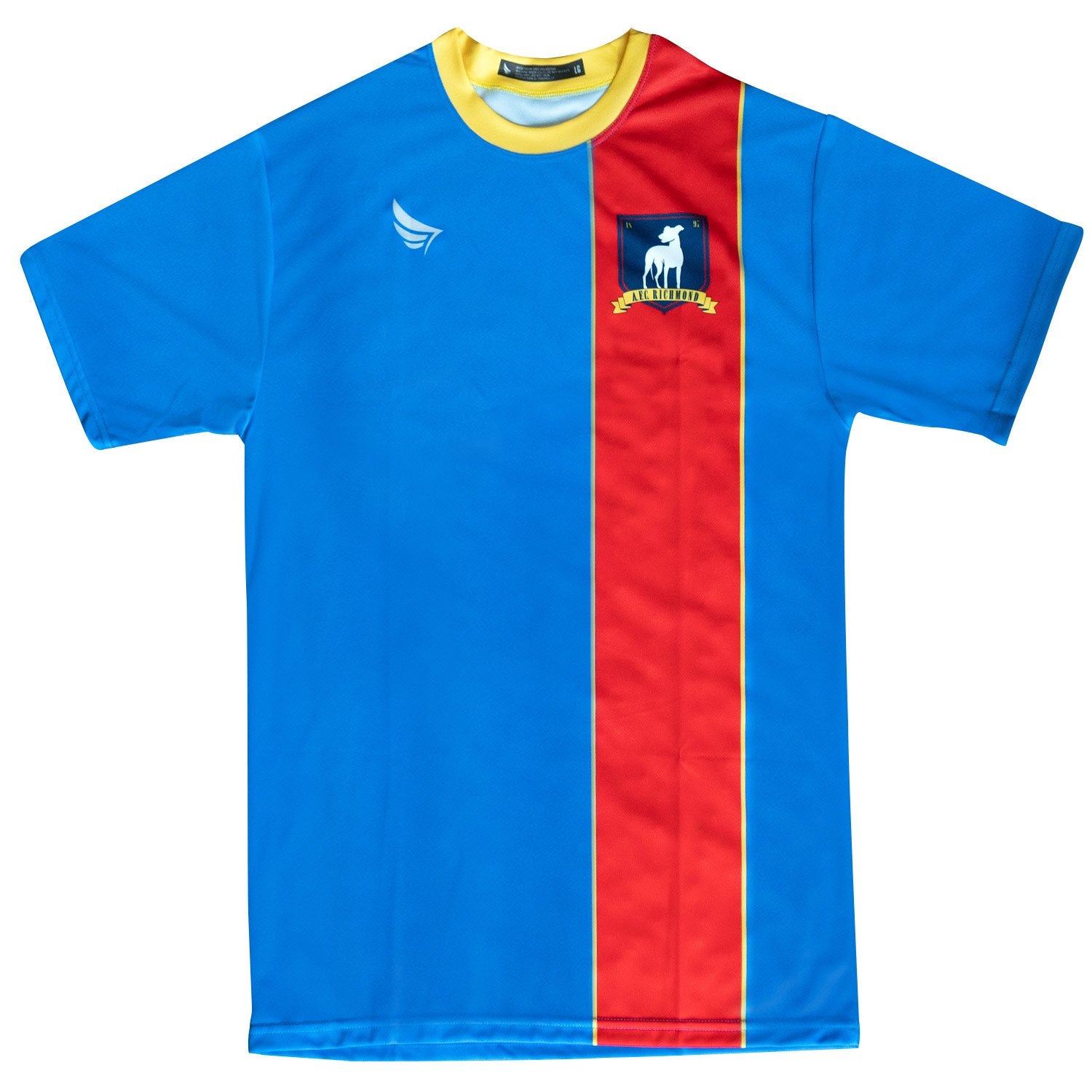 They also have 'bantr' jerseys avalable (no Roy Kent options, but available without a name/number listed as the "fan jersey"), but while the sleeves are correct, the patch and obviously the sponser name aren't accurate to the season 1 jersey. And again, since it was also $69.99 at the time, more than I wanted to spend for something I might ruin when I tried to customize it:
I ended up getting the Spirtit Halloween costume jersey. It actually is pretty good for a budget option at $29.99 (it also came with socks and few stick on number patches for the back: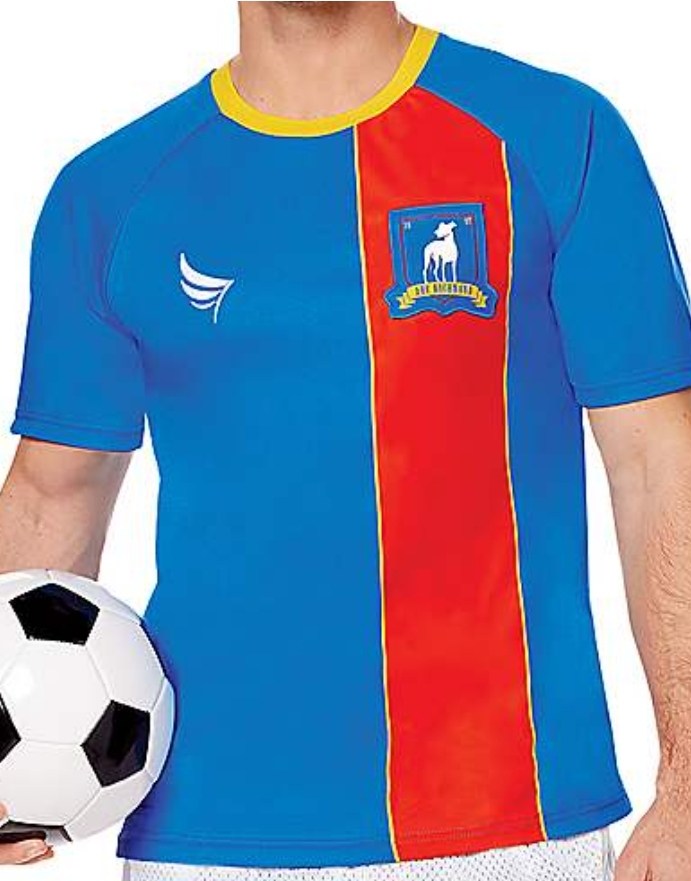 The patch is actually a patch, though it's got inaccuracies. The wing logo is embroidered, which is odd because the original appears to be printed with the rest of the graphics (I think the original amd these are dye sublimated?).
Another plus - I wss able to buy this at my local Spirit Haloween store instead of relyimg on shipping, which might not have artived in time for the items from the WB Shop.
Last edited: