Member
RPF PREMIUM MEMBER
I started this build with the intention of doing an entirely resin/reproduction part version, mostly resin parts on an actual Eumig. Then I found a seagull pop up on the site that must not be named for not that much.
.....then I somehow grabbed a Kalimar for less than $250
Then I found a resin lens listed on the RPF, then I said...ok screw it...full vintage parts.
Took about a year of patiently waiting for the right prices to come along, but other than one of the lenses...I found all the parts!
So I finally assembled it!
One day I will replace the resin lens with a real one, but in the meantime I am planning on painting it to match the real one (not screen accurate I know...but im not painting that real Kalimar....yet)
Does anyone have a good paint color match to the Kalimar lens?
Also I still need to ad the wiring around the female end of the EIAJ connector. And I am thinking about creating my own "green tab" to replace the metal one.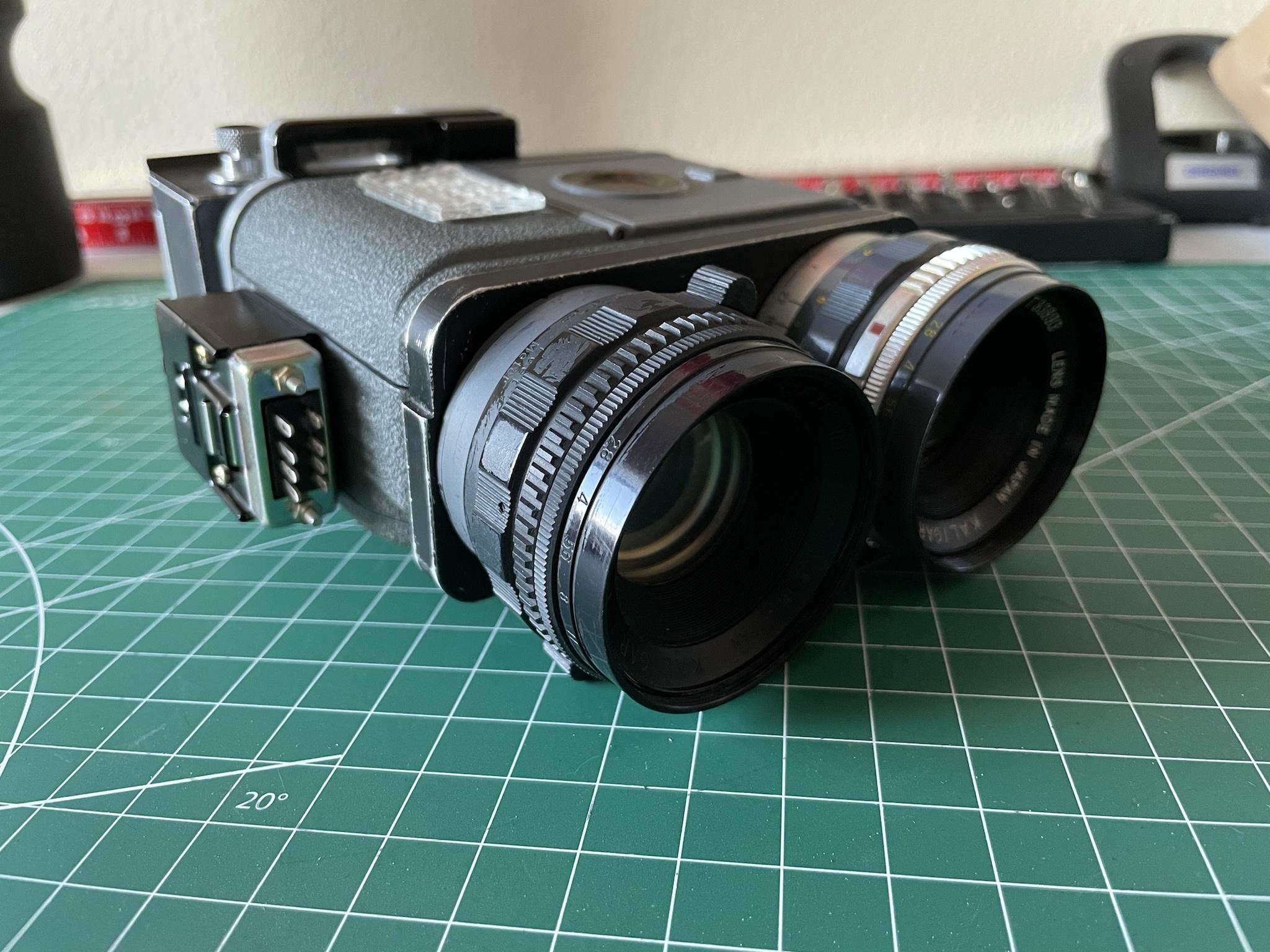 For the mystery wedge I couldn't find any aluminum channel that I liked locally. I did get a resin version but I really wanted it to be metal (for some reason). So I modeled it and had it 3d printed in steel, and I love how it turned out! After painting and putting the Eumig knob on its really rounded out everything and made it feel closer to complete finally!
You may notice none of my Kalimar knobs have their screws...I wound up glueing the knobs because I stripped one of the tiny screws. I am planning on cutting off their tops and glueing them in place for the aesthetics.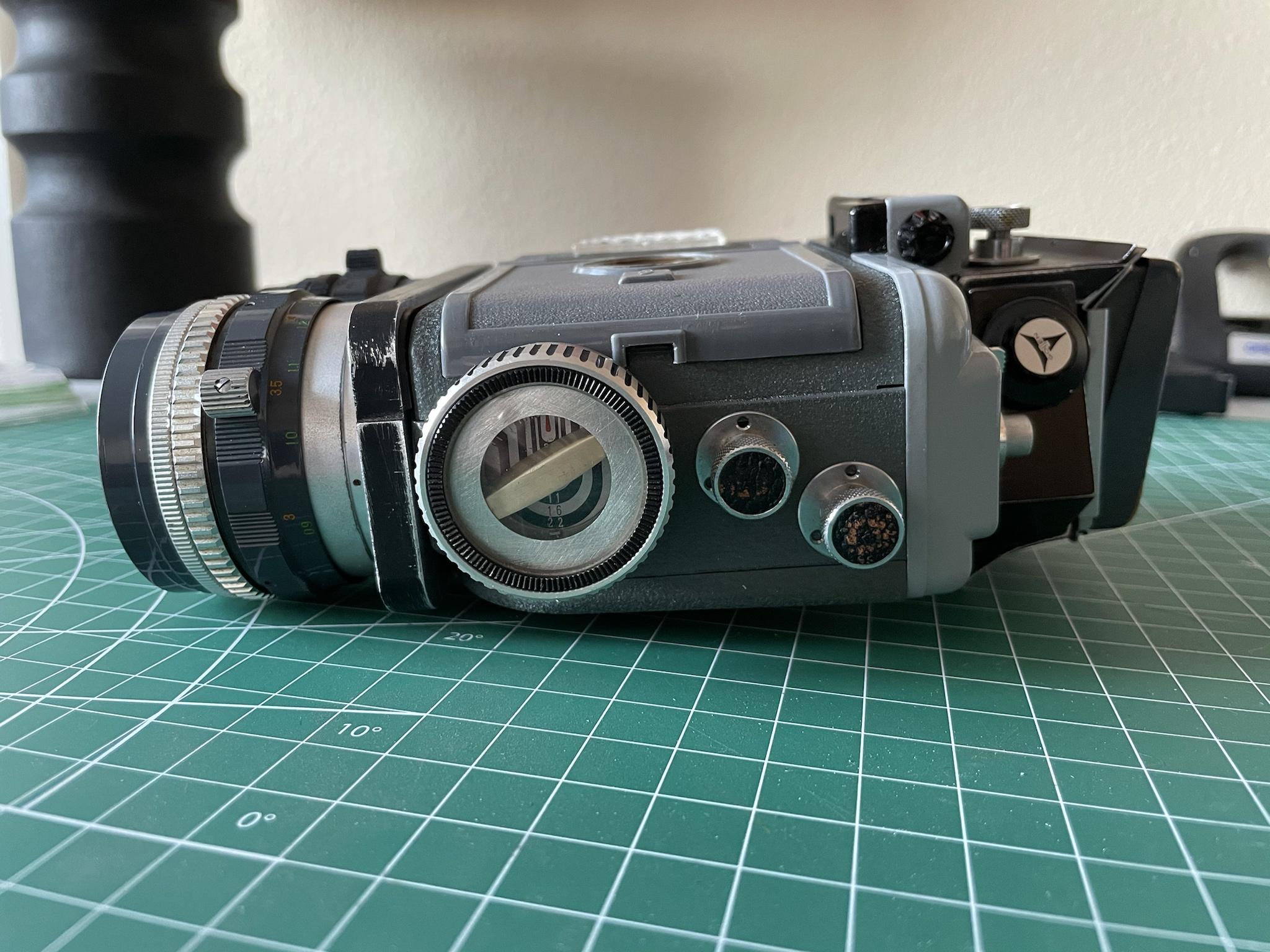 It isn't
quite
done yet, but its feeling super close. After painting the rest of the parts and getting those screw tops in place it will finally be done!
All the non vintage parts are from Trooper (belt clip), Lens plate (Dark energy) and Propsandtoys on eBay (Transition box)
Unclear on who made the resin lens. I got it second hand, I can't tell if it is a real Trooper lens or not.
Hoping to get a display stand for it, super bummed I can't get one anywhere anymore. I might make one unless someone has a spare one laying around!
Let me give you my money!