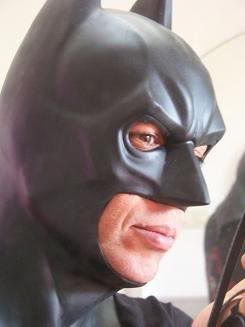 -The Cowl I got from Janty last year
-The gauntlets I've ordered so far are from The Bronze Armory.
I'm totally new to working with latex armor, so suggestions I consider wise lessons, will try them out first ofcourse, any help will do and will be greatly appreciated.
I haven't bought the armor yet , but I already have a thought on how to attach it to an undersuit.
I''m thinking about glueing it to a triathlon wetsuit, this is the kind I have in mind
I want to use ''Elastic Industrial glue'' (
elastische lijm - HEAD_TITLE_TAG_ALL
), to read the content I guess it must be translated with google, don't know how to do this to english.Will this be strong enough and keep the suit flexible enough without ripping the glue off , when taking the suit of, is my question.