Sr Member
RPF PREMIUM MEMBER
Could use help from the hive mind on a problem I am having with a Crow T. Robot puppet I have been working on. For reference: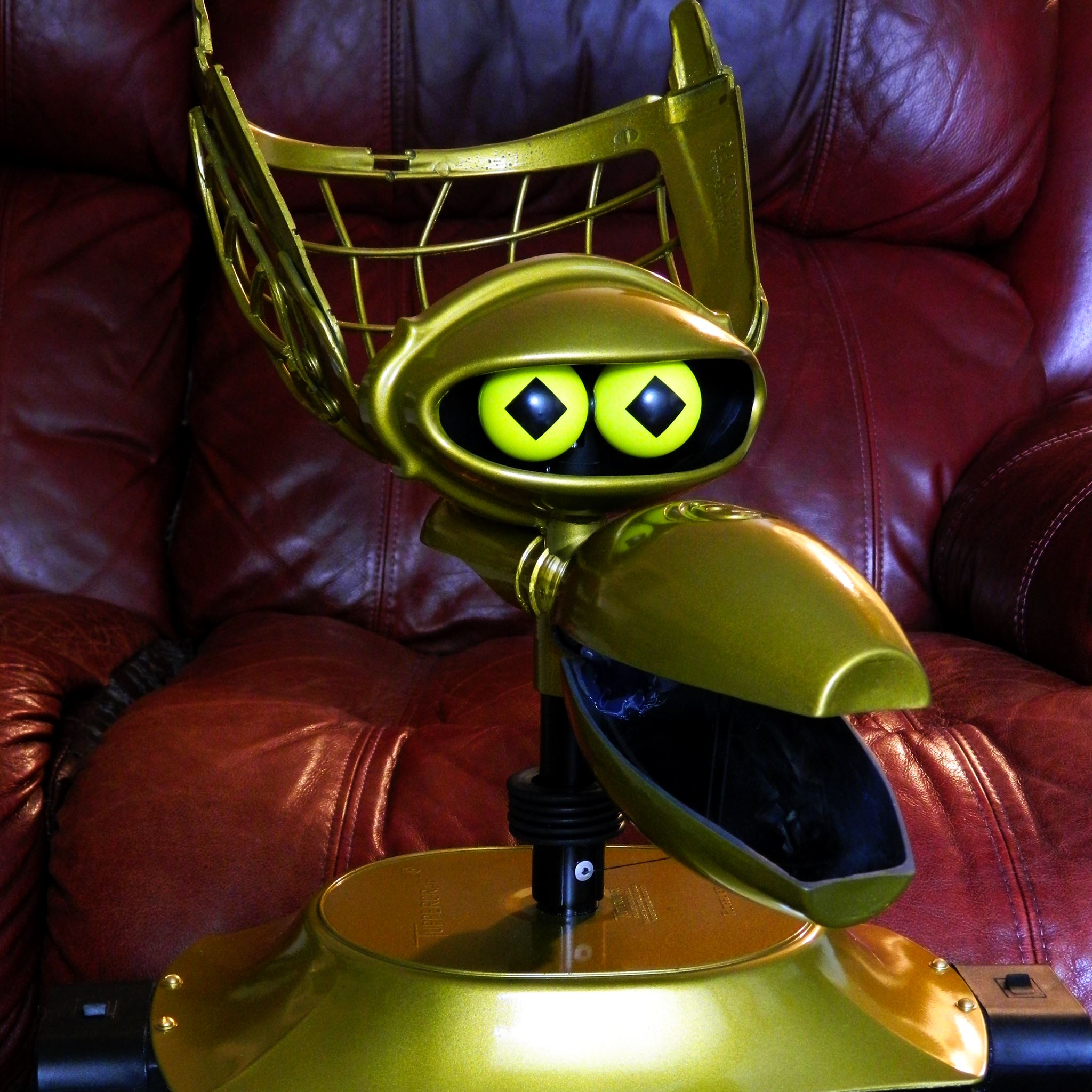 I know there aren't tons of ppl on here who have completed one of these, but I'm hoping there's enough general knowledge that can be applied to solve my issue.
Probably easiest to just watch the attached video - the problem is obvious.
The hinge on the mouth is a thick piece of elastic with E6000 connecting the two pieces of the mouth at the hinge point. The elastic is stiffened with hot glue.
The tension on the mouth is elastic string, looped through two small holes on the top piece and two on the bottom, and then tied together inside the mouth (I hope that makes sense). The mouth is opened with a thin wire, threaded through the same two small holes in the bottom piece of the mouth, and threaded through that silver grommet in his neck.
I am not sure where I went wrong in terms of getting the mouth to open and close straight up and down., and not casting to the left and right like in the video. I thought maybe the grommet and the bottom jaw were not centered, meaning that when I pulled the string, I was inadvertently pulling the jaw down at an angle, causing it to cast like that, but after a lot of experimentation, that doesn't seem to be the solution.
Did I make the tension on the elastic string too tight? Do I need to put more hot glue on the hinge and let it set in place with the mouth closed and centered?
This is kind of a stopping point for me, as I don't want to finish the rest of the head until I know I don't have to mess with the mouth any more.
Any thoughts or suggestions would be appreciated.
Please and thank you.
Last edited: