Sr Member
RPF PREMIUM MEMBER
So a while back, I posted a question about doing a leg cast.
http://www.therpf.com/f9/life-casting-leg-foot-knee-132988/
That's still on the list to do, but in the mean time, we also needed to do an arm, torso, chest (with bra) and eventually a face.
I am a complete novice to lifecasting and I am finding the process to be very interesting. I have done hands, faces and the occasional head before, but always with assistance. This was my first solo life casting project.
We started with the arm, just cause it was the easiest. Because I already had a tube, we decided to go the easy route with alginate and plaster.
In this case, we used ultracal for the casting.
I also added a 1" pipe to it while the plaster set so I could attach the arm later to a board.
We chose to have Abby make a fist, so we could sink the arm as deep into the tube as possible. We really only needed the forearm and the back of the hand for the costume projects ahead.
Started by measuring out water and alginate. Generally you want the water pretty cold to slow down the setting time of the alginate, but in this case we wanted it to go a little faster so I used warmer water.
I filled the tube about half way. Into the tube her arm went and I topped off the rest with the alginate.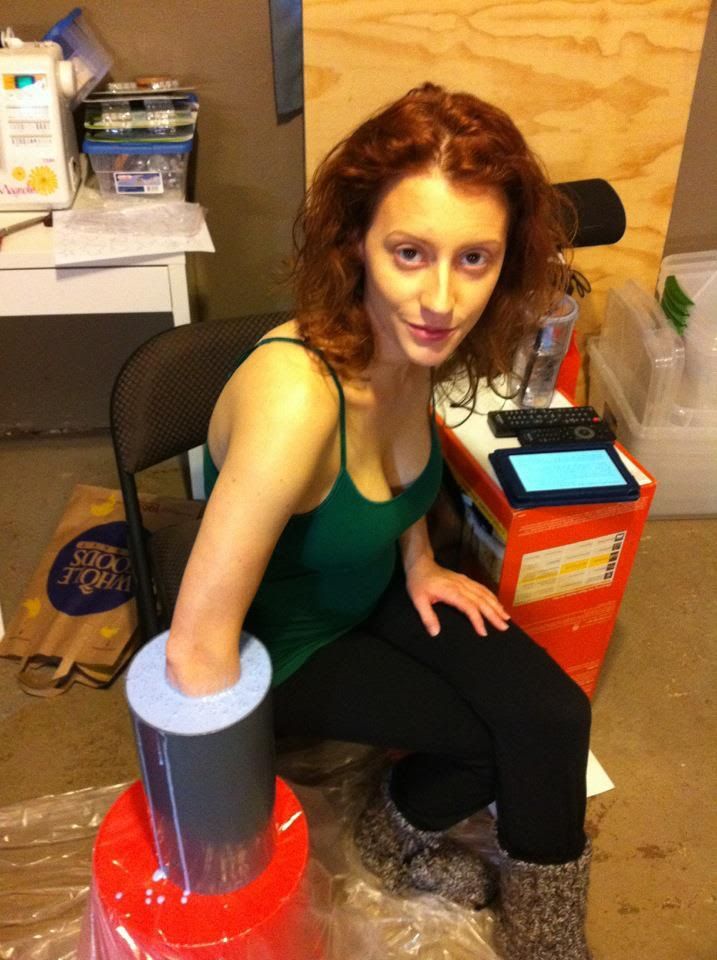 Once the alginate set she wigged her arm out and I mixed up the ultracal and filled the mold. I inserted the tube into the plaster about 5"
Unfortunately, I didn't take pics of it setting.
This is the finished arm.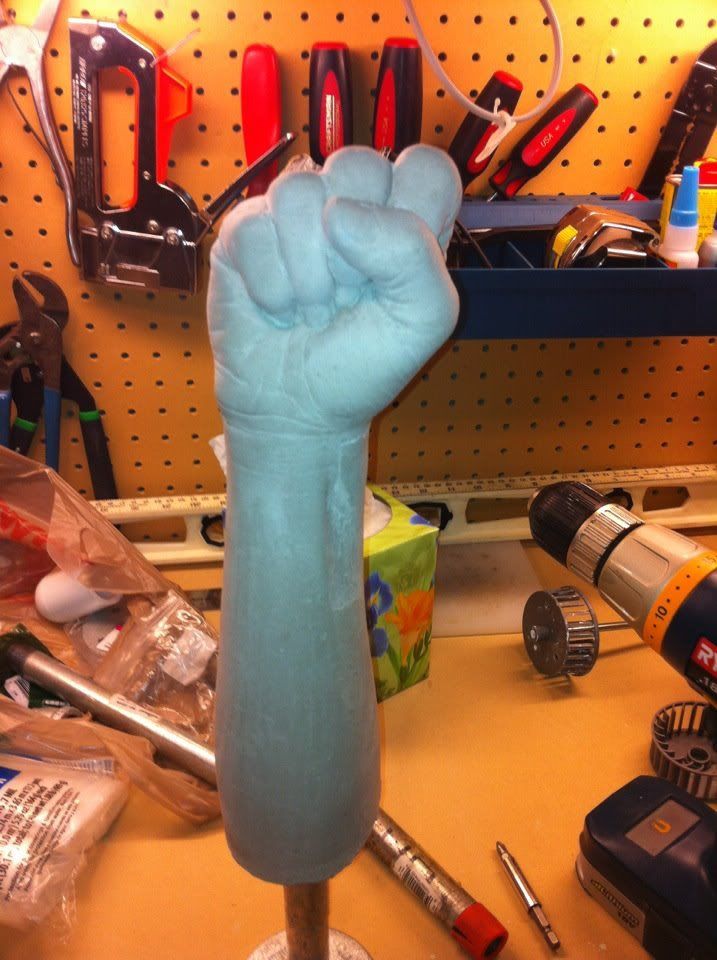 I made two bases, one for upright and one for working on the arm while horizontal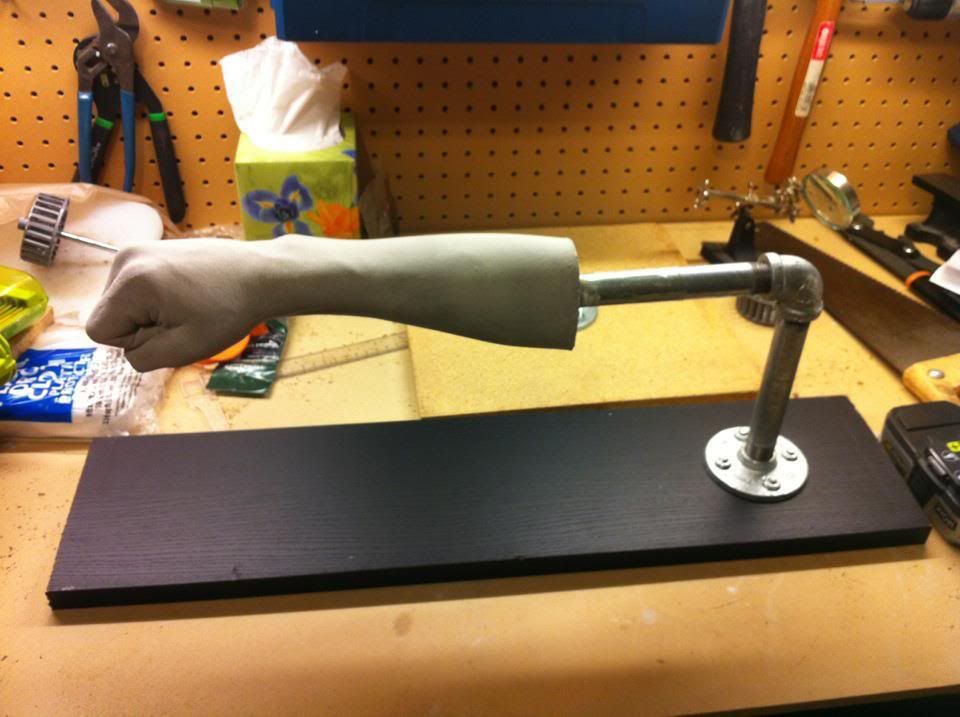 Next time we dive into the chest cast
Last edited: