I want to build a high quality, highly accurate, Treasure Planet map/orb for a desk display. (Still in the design phase at the moment.)
There are plenty of Etsy-esque replicas already out there, but none of them are truly screen accurate.
After capturing more than 100 screenshots throughout the movie, cropping out the map, then reviewing the compilation, I have discovered that there are 2 completely different models used in the movie:
The
first
version is the
main
model/design used throughout the movie, as seen in a close up on the desk in Dr. Doppler's home before Jim picks it up.
The
second
version appears immediately after this, when Jim is unlocking the map for the first time. Which I believe is the only time that model is used.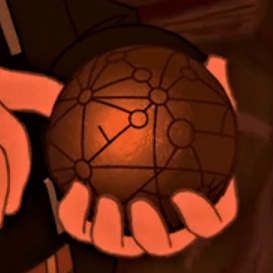 I will be using the
first
, more prominent, design as the reference for my project.
What I want to do differently with my project, which I have not seen done previously, is etch in all those little hieroglyphs:
They are subtle and easily overlooked, but are a truly beautiful detail that cannot be missing from the final product.
I understand that when building movie props, you don't always need a complete model all around. It saves time and money to only add detail on the parts of the prop that will actually be shown on the screen. And I fear that this is the case with this map, based on how the hieroglyphs cut off on the right side of the ball: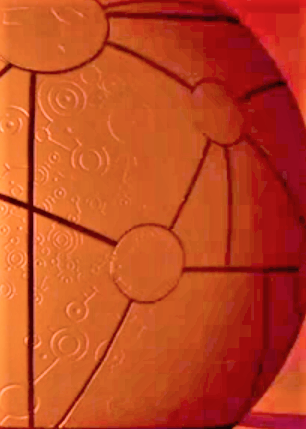 But in my heart of hearts, I am hoping that there is either a completed model that one of the makers from the movie has, of which there are reference photos to, or that the hieroglyphs are an overlay from a preexisting template that is out there somewhere!
If push comes to shove, I will just make repeatable patterns/stencils from the symbols that can be seen. But with how many hours I see my future self putting into this project, I at least needed to put in a solid effort to confirm whether there exists an original model, design, or concept art that depicts the rest of the map that leads to the treasure of a thousand worlds.
If you have any leads or are able to track down the required reference material I will be eternally grateful!
-SMCR