So I'm looking to have a custom and really high quality cloak made.
Think of Warcraft Medivh meets Tron and Desitiny.
For the Tron look, I want trim out the sleeves, hood & front chest zipper area with a multi-colored LED strip. I was thinking I could use some type of frosted & flexible plastic to cover the LED strip with, almost like a shower curtain type of material to diffuse the LED light. Then on top of that frosted strip I wanted to have another layer of material, this time in black and I want to have Blade's vampire hieroglyphics laser cut out of it so that when the LEDs are on they make the hieroglyphics glow.
Here are some examples of a Tron style cloak. I want to trim the edges with the LEDs & plastic diffuser with vampire hieorglyphics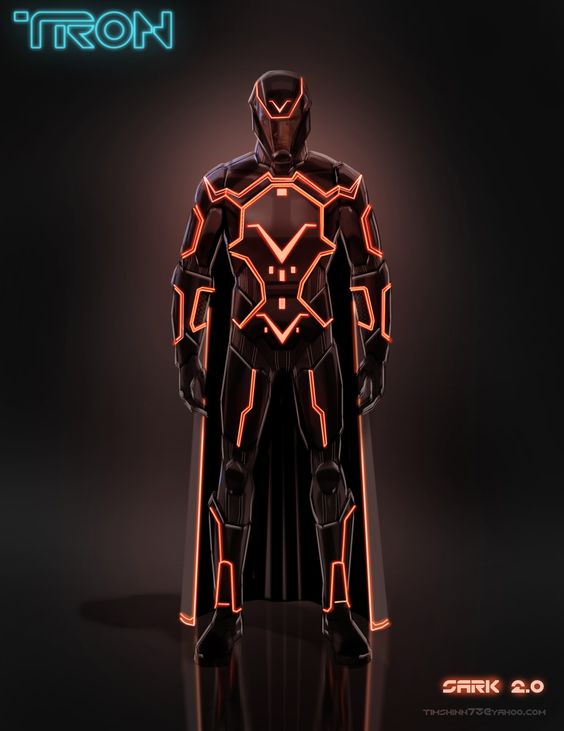 I would like the main material to be a hexagon material or possibly carbon fiber.
I've searched high and low and have had a hard time finding good hexagon material and I know carbon fiber fabric can be a problem if it's un-treated can fray and splinter if it gets any abrasion.
I would LOVE hexagon fabric like this:

Does anyone know of anything available like this?
If not, I think the Kryptek Typhon camo may work: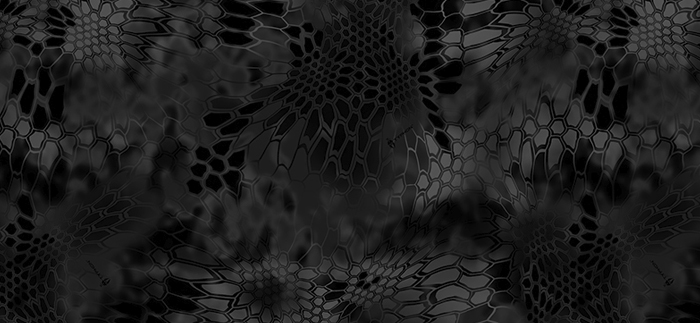 It's a little wavy-gravy and while I do like that, I would prefer the structured perfection of the hexagon example.
I also found this hexagon carbon fiber fabric, but again, there may be issues with abrasion if untreated. And since I want it flexible like fabric to wear as a cloak, I really don't see how I can treat it.
Carbon Fiber Fabric Honeycomb 3k 50"/127cm 7.2oz/244gsm
After talking to someone at composite envisions, they agreed that un-treated carbon fiber is not good for any type of garment because it is easily affected by abraison and will splinter and become a mess.
They did however have a real carbon fiber leather! It's real carbon that has a special flexible coating to seal the carbon fiber and give it a nice leather feel:
Carbon Fiber "Leather" - 2x2 Twill Matte Finish 57.87"/147cm 19.46oz/660gsm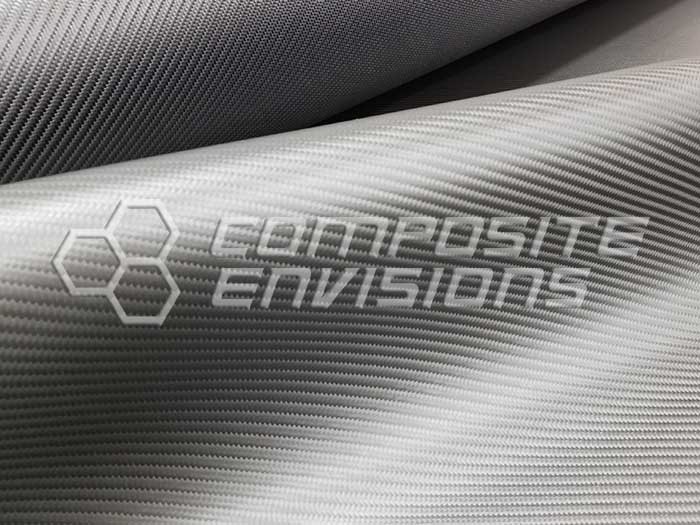 Then I also found this really cool screen printed 3D hexagon lycra fabric:
Honey Comb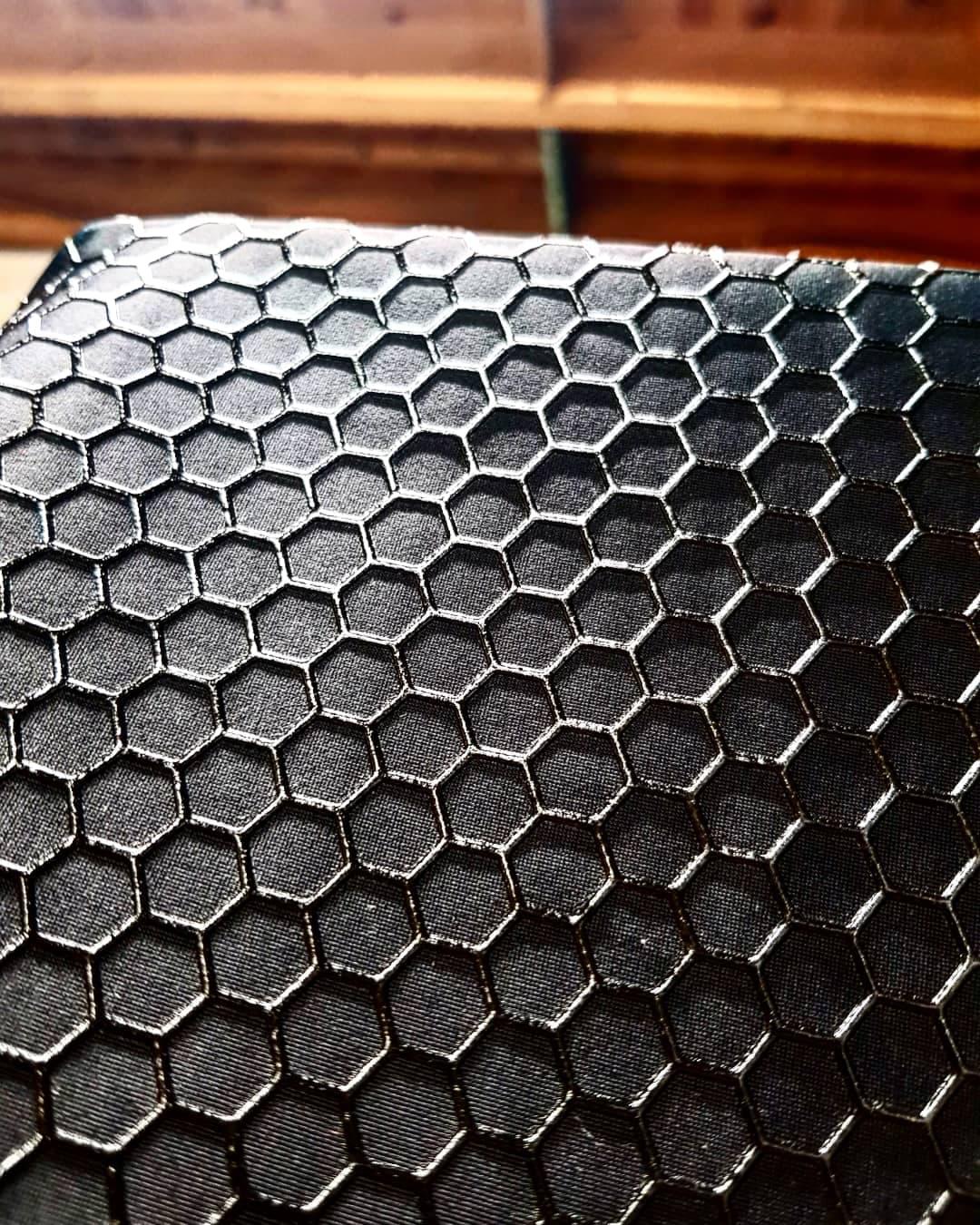 I think if I can find someone to design me a cloak with hood with a mix of these two fabrics I can have something really amazing.