Master Member
RPF PREMIUM MEMBER
Hellboy is one of my all time favorite cinematic characters and I was thinking about doing a small run of different ammo for Hellboy's Samaritan.
Here are a few prototypes: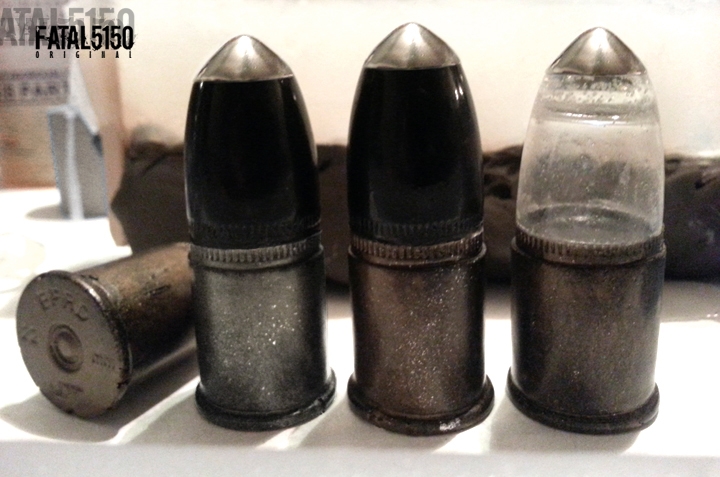 One idea I had were these black obsidian rounds featuring real metal tips.
I was also thinking of a light up green tracker bullet (also with a metal tip) closer to the one seen on screen than the ones released by sideshow.

And of course, the bullets filled with Holy water, clover leaf, silver shavings, white oak... the works!
I'm looking into a variety of different fabrication methods and materials ranging from 3D printing, cold casting with various metals, possibly some glass, anodizing, etc.
I'm digging the look of these 40mm grenade rounds. Might try a few like this and see how they would translate to the Samaritan style of rounds: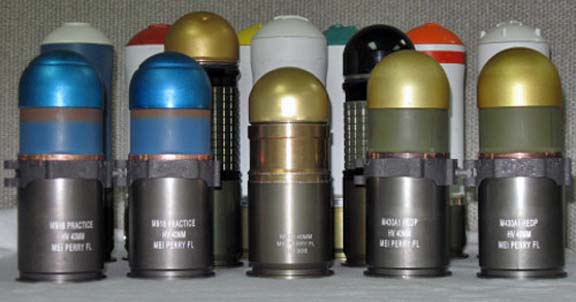 That anodized blue is purdy.
I'm open to other ideas as well if anyone has any.
My plan is to offer these individually and as sets of 4 at a discount rate. Prices will probably range somewhere between $36-50 per round depending on it's features and materials used.
If your interested in this project chime in and let me know!
INTEREST LIST:
venommaggot619
Nidgit
dirtyharriet
Dao2
abcwarrior
agliarept
Nopal
bxstrmn

missioncontrol
Mxlplx
MountainMan
Dabbondi
staticweb23

Harrison4257
paperfarm
vitobojo
AGxM
Damezz
Metalman
NeptuneTQ
podman
Last edited by a moderator: