I finally finished a project that has been "in progress" for a long time - the journal that Rasputin uses to call forth the Seven Gods of Chaos (and Hellboy).
I always thought that the strong Lovecraft tone of Hellboy's world should spill over into the grimoire that Rasputin is using, much like the Necronomicon is used in the HPL canon. So, I re-drew the pages from the Hellboy Director's Cut DVD booklet and created a font based on the text from those pages.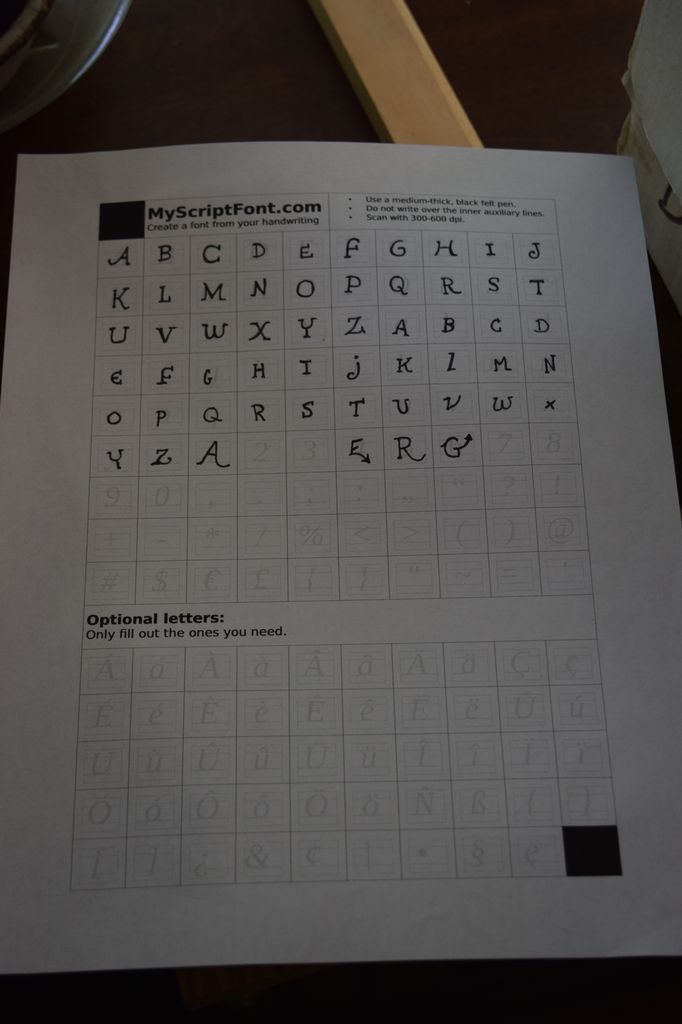 Then, all that was left was to create around 120 new pages using everything from HPL's stories and letters to the classic grimoires - Key of Solomon, Latin Dee Necronomicon, the Lemegeton, and so on....
I also added maginal notes or comments in the HPL Handwriting font from the HPLHS - you know - he must have seen this book at some time. Probably in the collection at Miskatonic University.
I chose to follow the page count of one of the hero books created for the film - 1st signature of 2 folded sheets (8 pages), 11 signatures of 3 folded sheets (12 pages each), and the last signature of 2 folded sheets. I had built a sewing frame back for my Nine Gates, so it was finally time to round up the sewing supplies, cut notches for the binding thread, and sew it up on cords.
I wanted use the construction where the sewn signatures were glued to the cover with real raised bands, but I did add some mull cloth to the spine and some craft paper to smooth it out. The cover boards had the distinctive added triangles; I used a fabric weight dark brown leather (since I had it laying around). The hero was actually brown.
I added a headband and tailband and was ready to attach the text block to the cover.
Final product.
I think that I started this about 15 years ago, so it's nice to get it finished. I wish that I had a color laser printer; inkjet won't hold up to much in the way of weathering. But, with the pages all formatted, maybe the next time....
Thanks for looking.
David