Well-Known Member
RPF PREMIUM MEMBER
Hi fellow prop makers!
Here is my build log for the Hellboy Good Samaritan Gun, its something I have wanted to make for years and finally with advances in technology and of course seeing the amazing build by
asavage
I decided it was high time to get to it!
I'm not much of a 3D modeler myself so I recruited
AndersEFP
, the same Anders who made the equally amazing Blade Runner
PKD 3D Model
.
Here are some of Anders early models of the Samaritan.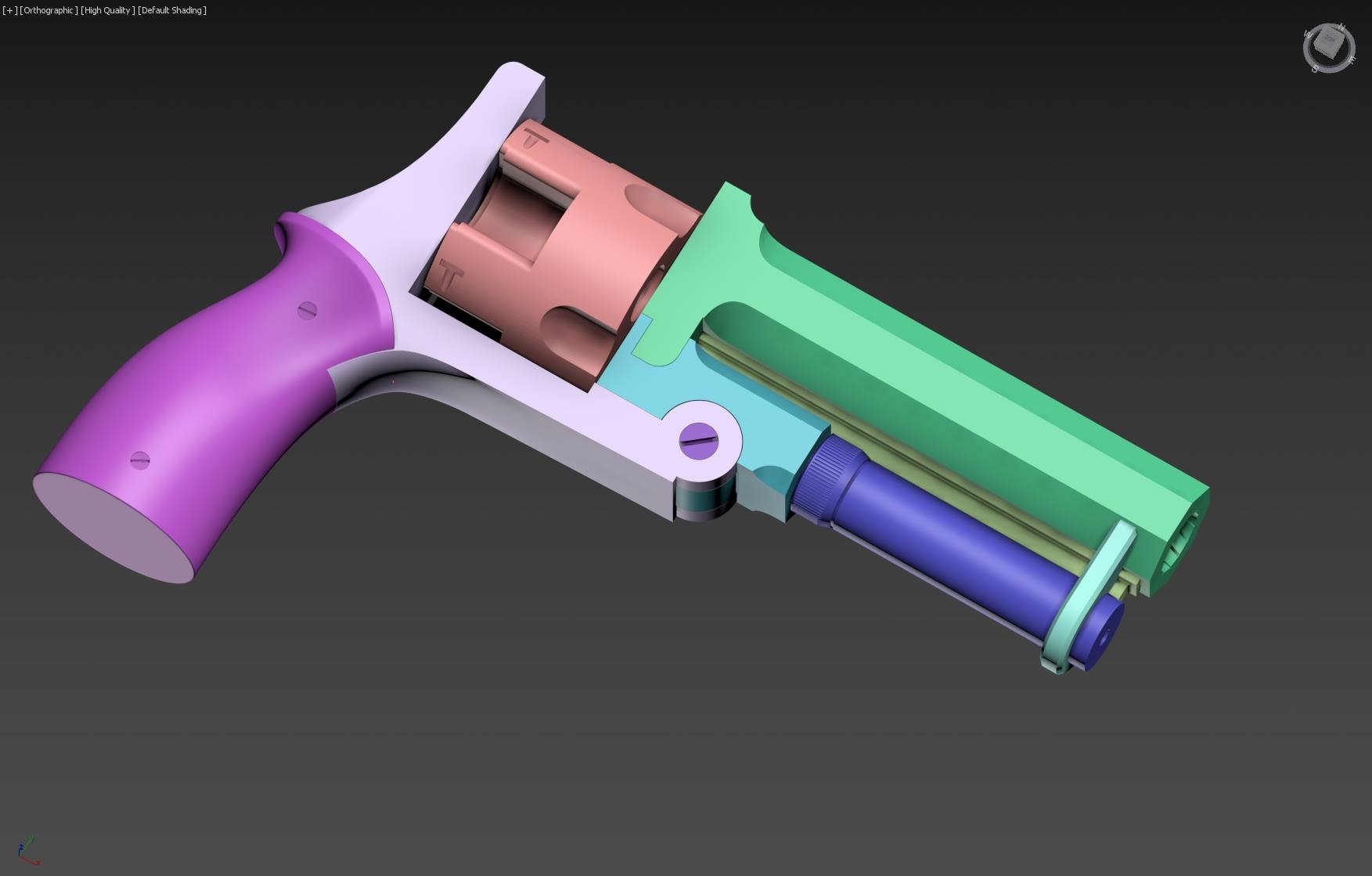 As you can see in this image getting the HUGE scale of the gun was somewhat of a challenge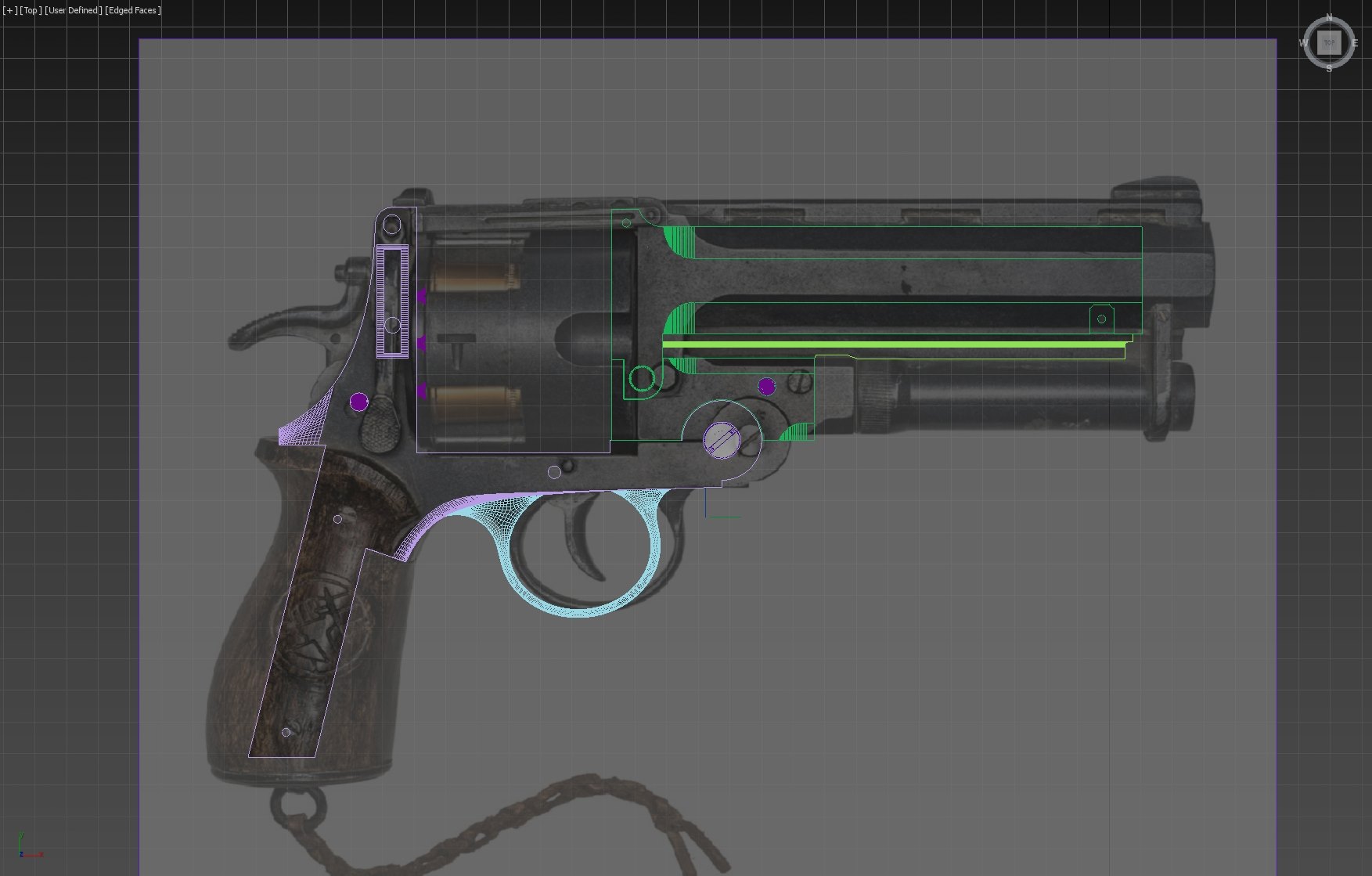 But eventually we got to a point where we were both happy with the way it looked, so on to printing!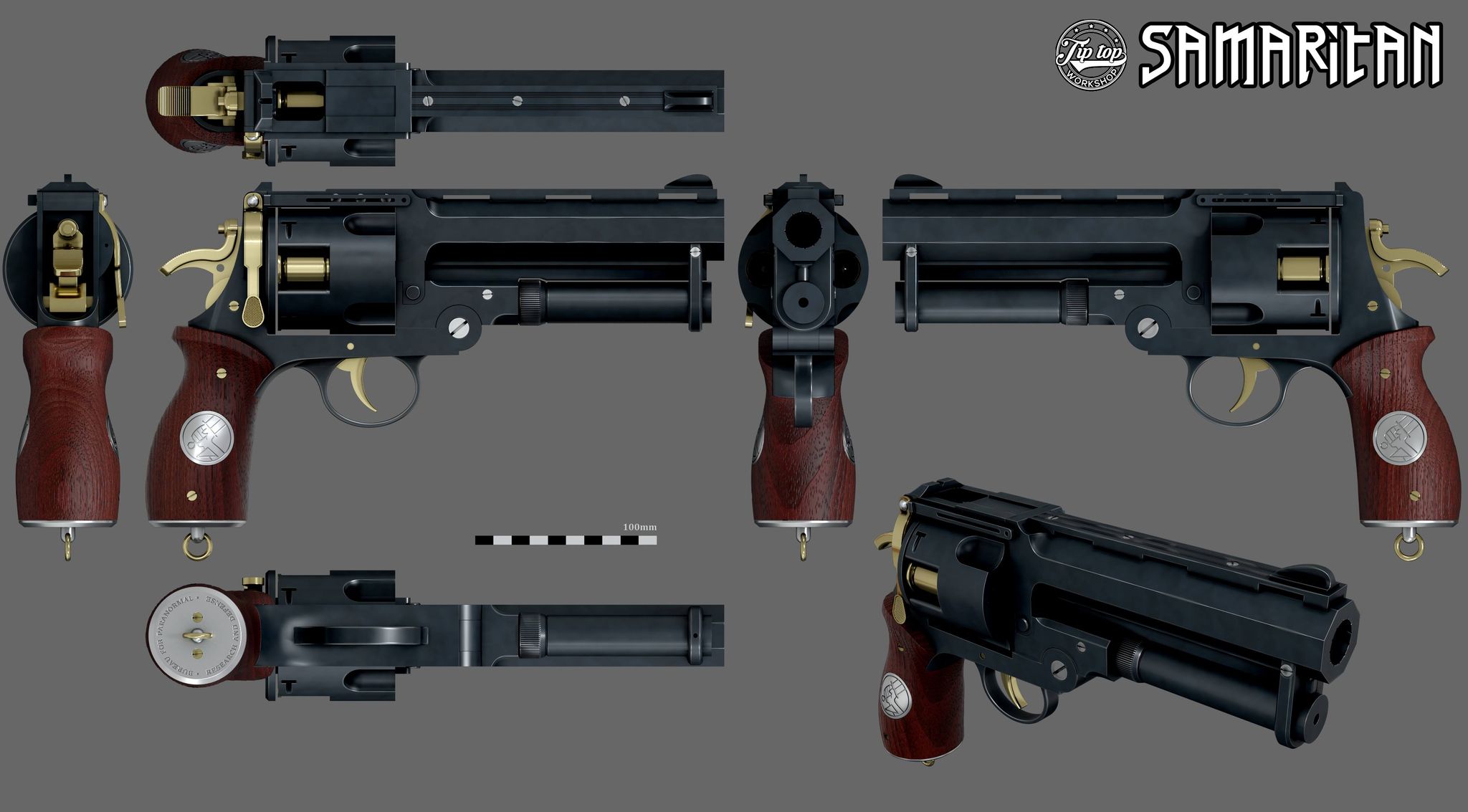 I am fortunate enough to have access to a rather large resin 3D printer, so I managed to get the whole thing done in just two prints!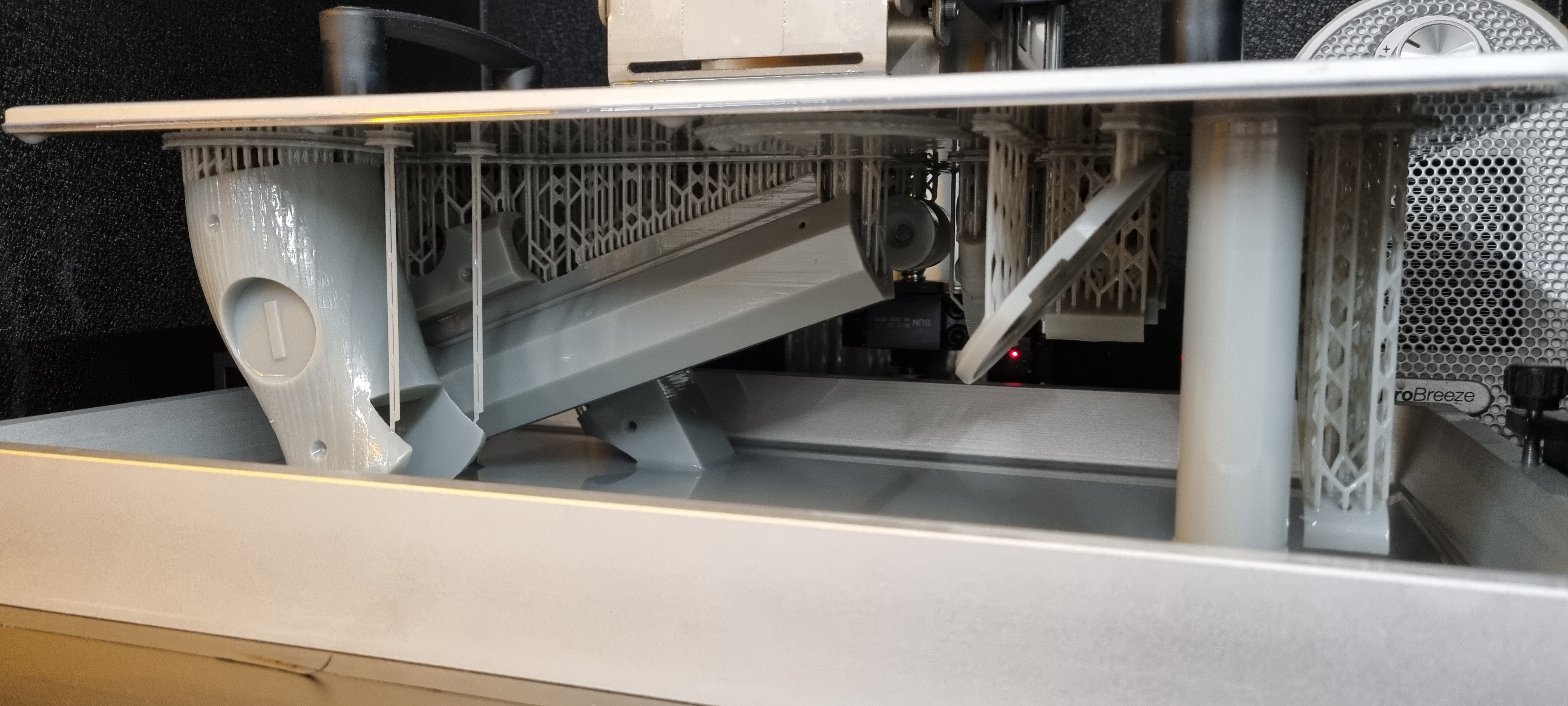 Next up was to sand all the parts, But I couldn't resist to try a dry fit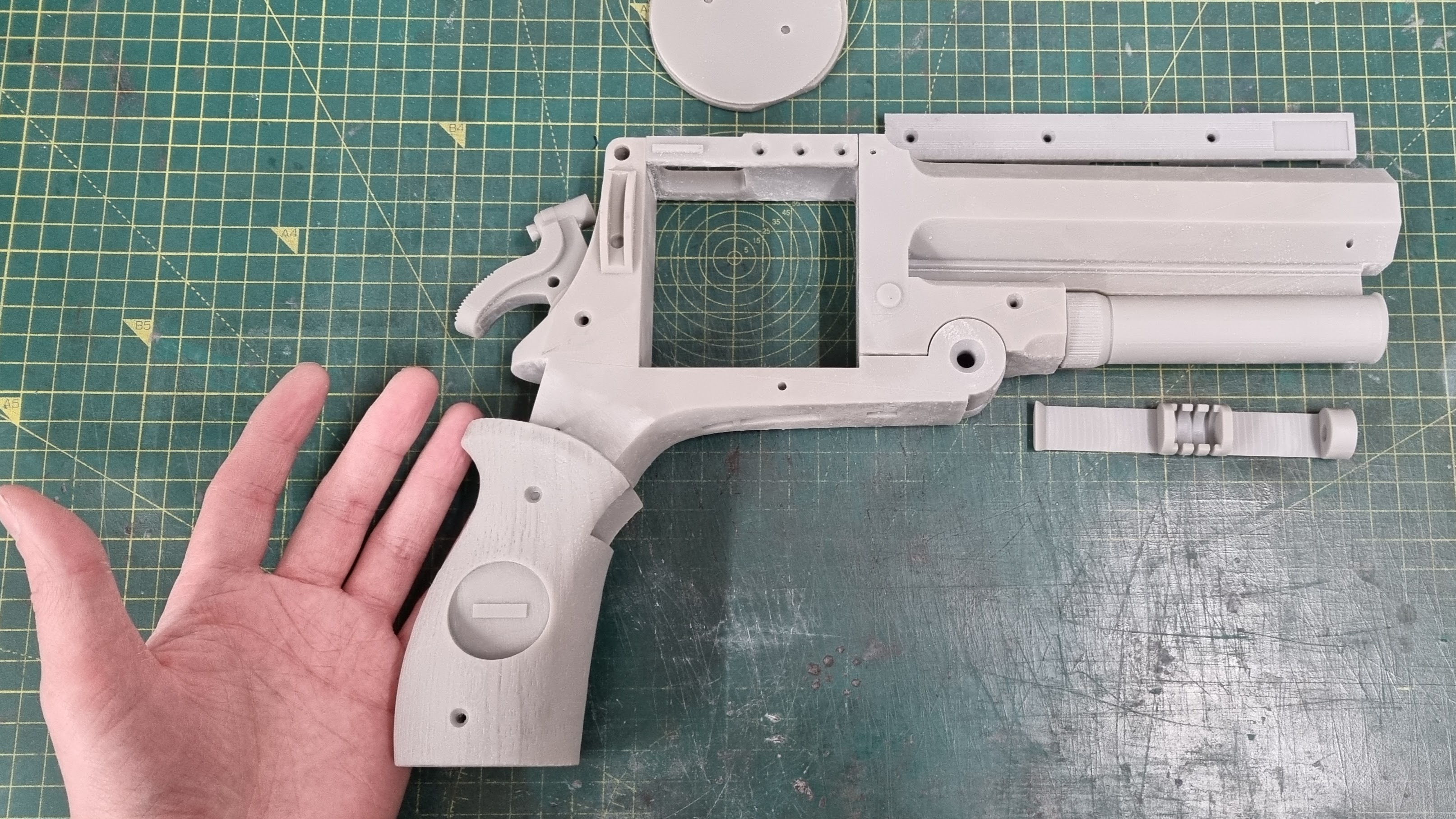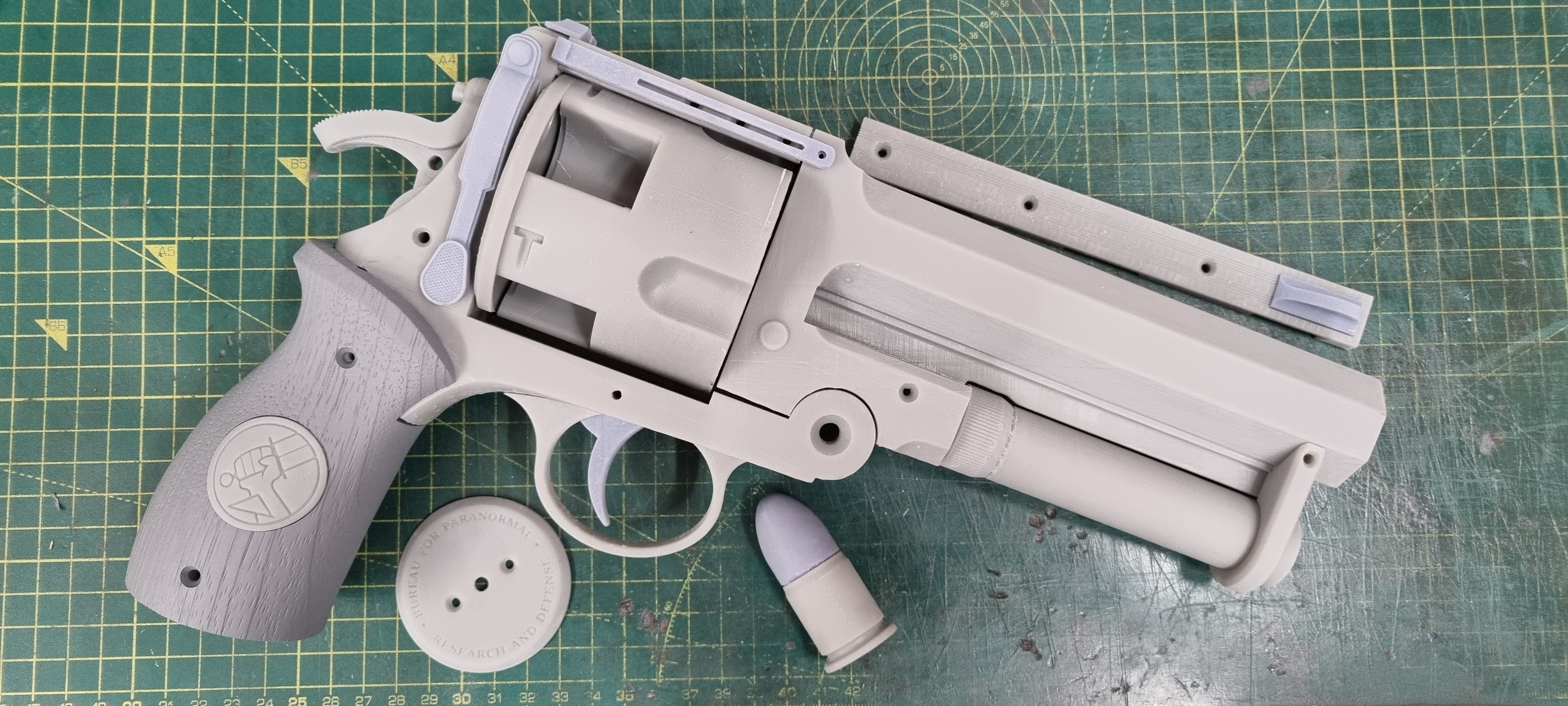 After this I primed the parts.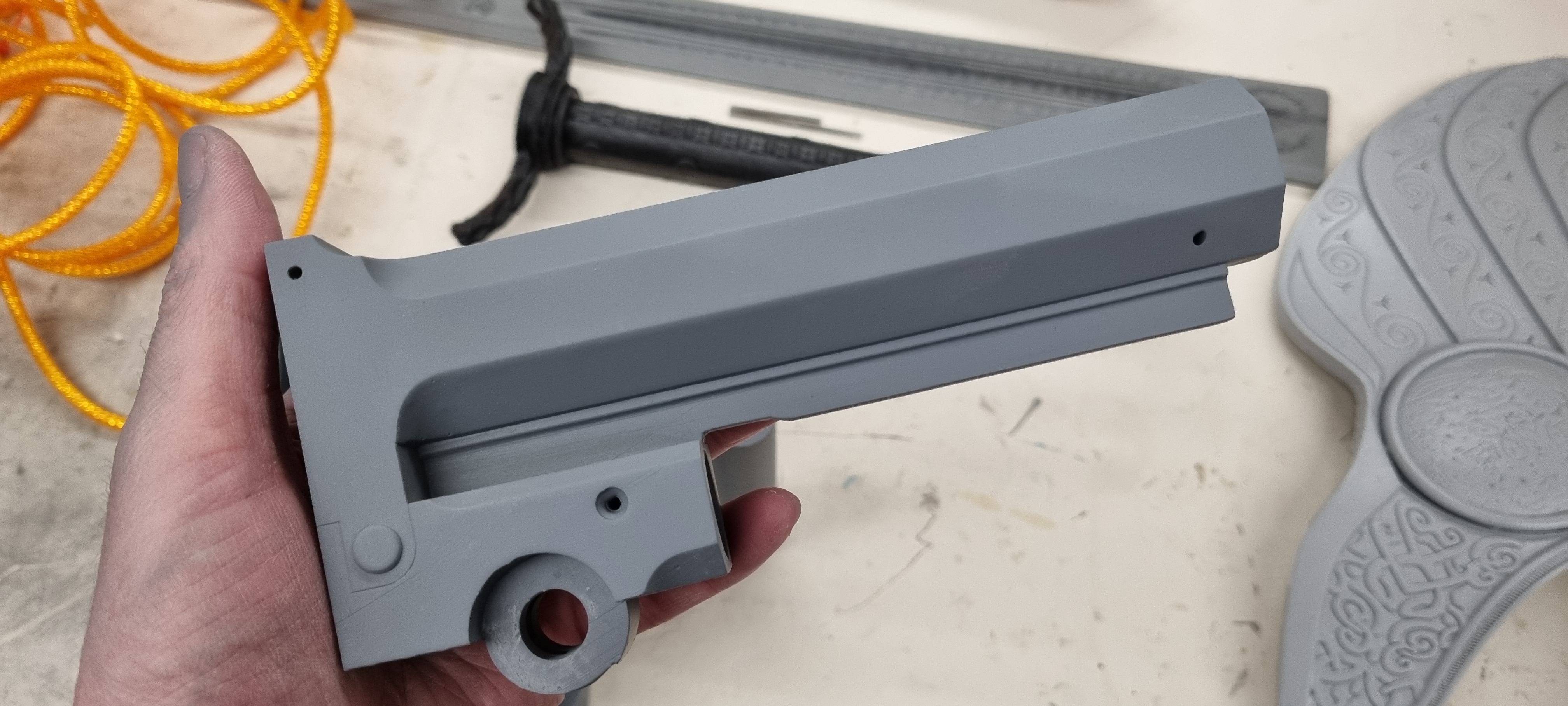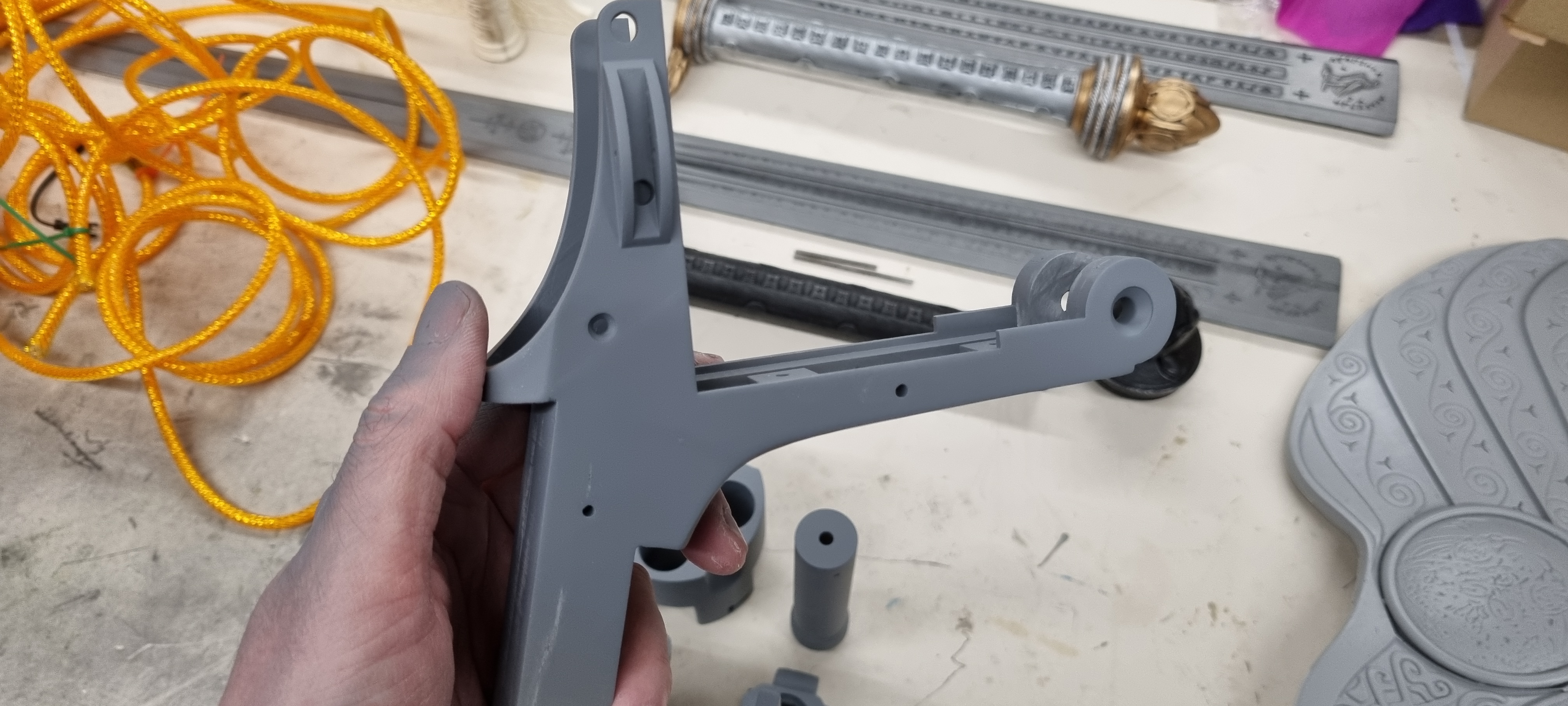 This thing is HUGE!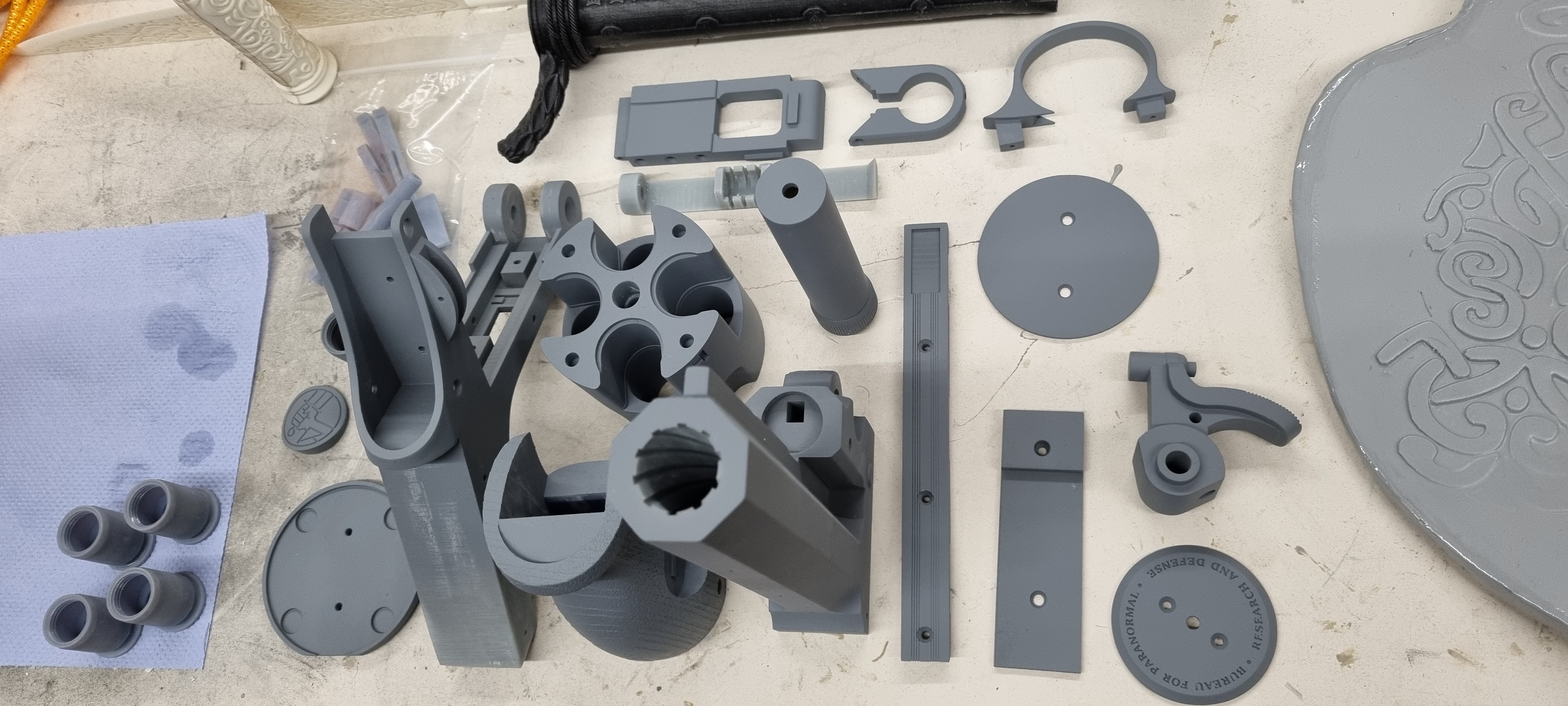 Here they are all ready to be moulded, as I waited for my rather large silicone order to arrive I decided that I wanted to make the BPRD logos and grip plate out of Pewter as I feel the model deserves some real metal at the very least. So I moulded them and made some casts.
A little rough for the first cast but as its Pewter I can try as many times as I like to get them right.
This is as far as I have got for now, My Silicone has arrived and in my excitement I have already started the moulds and forgot to get some pictures, when I open them up tomorrow to cast the 2nd half I will take some!
For now enjoy this exploded view that Anders knocked up for the model.
Last edited: