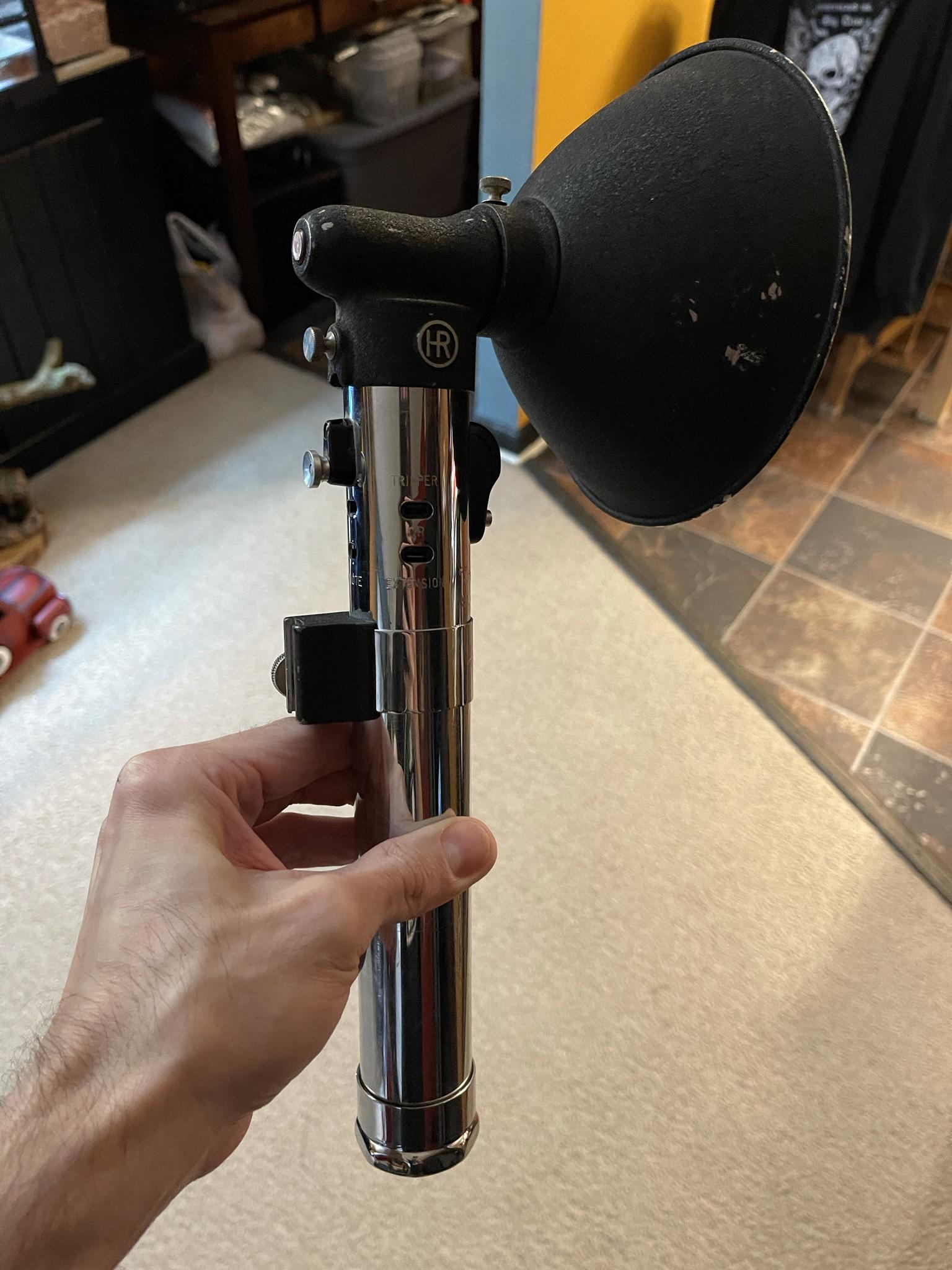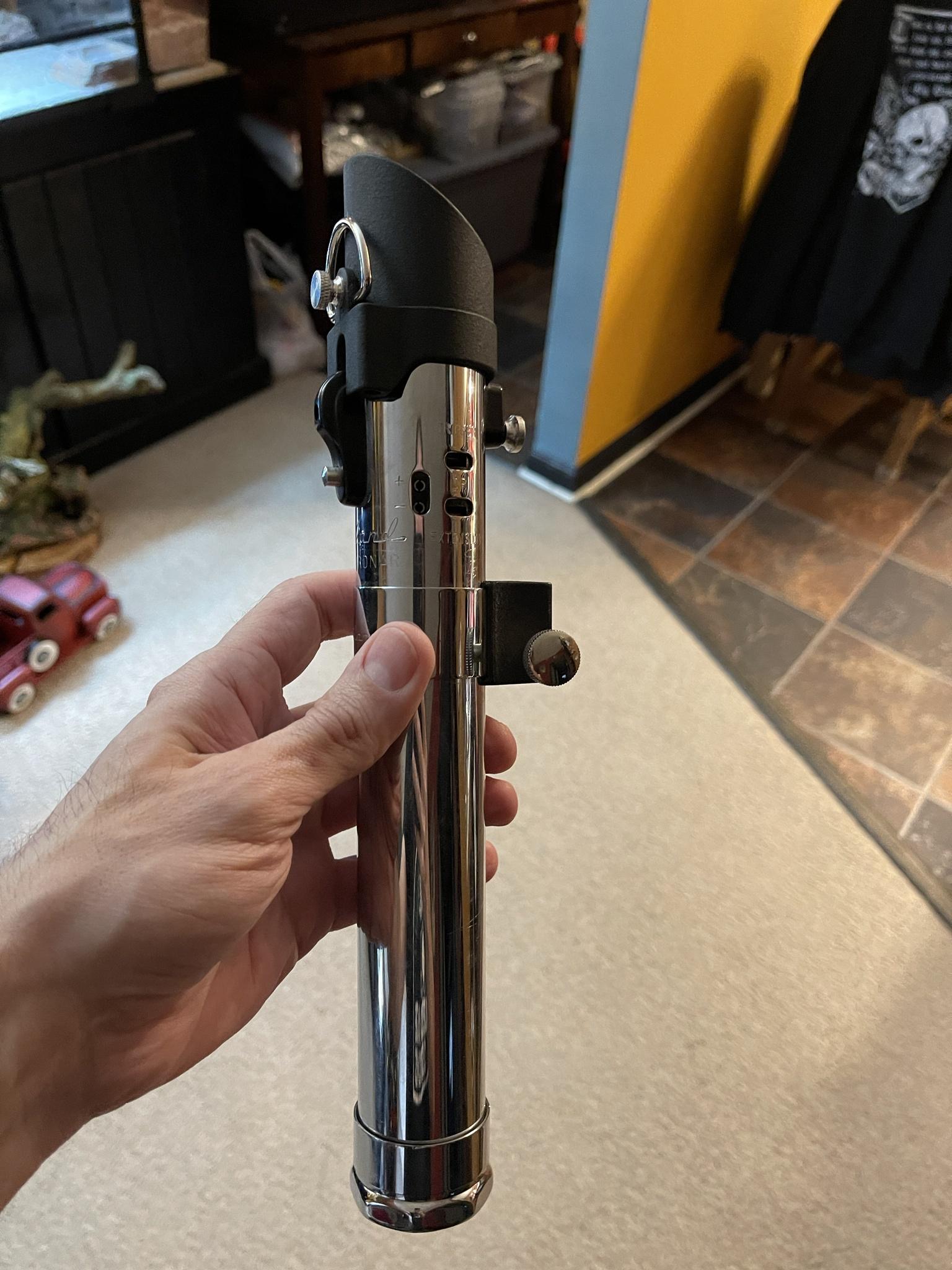 Browsing eBay last week, I picked up a vintage Heiland Syncronar 3-cell with the intent of creating an ESB version of Vaders hilt.
I've build sabers from kits, and even installed a few, but this has some issues for me that are new, and I figured the best thing to so was do was ask the experts here.
I'd ideally like to build this out with as much vintage parts as possible. I already have a replica of the emitter section, or the MPP shroud from Romans Props. I can easily buy the pommel cap, the clamp, and all the other parts, but I guess I'm looking for anyone who has parts they are willing to part with.
But I think my biggest issue is, did I mess up getting a 3 cell? Was Vader's only a 2 cell flash? This feels just a bit to long, and if it is, is there a way to cut the bottom, and a way to thread this, or attach the pommel?
Anyway, I'm looking for all the words of wisdom, help, and sales you guys can help me with.