I didn't really have anything specific in mind when I started this but so far I like how it is turning out.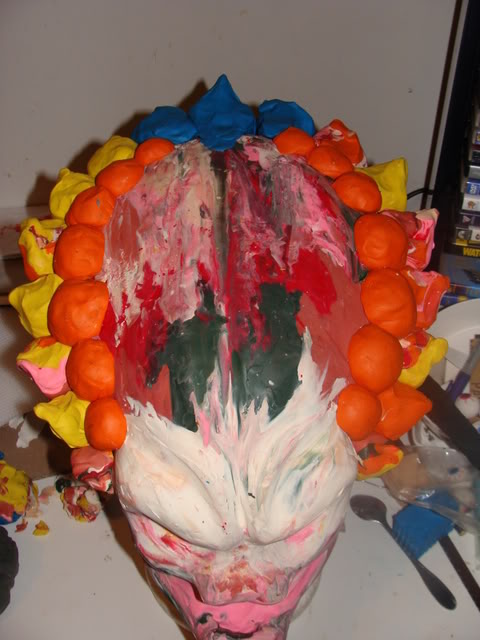 I haven't decided if it will be an open or closed mouth yet.
It kinda reminds me of Pennywise from 'IT' at the moment with all the colours, lol
What do you all think??
Still got alot of work to do obviously