Sr Member
RPF PREMIUM MEMBER
Need a little help trying to figure out scale on the Mister Sewell tombstone in the background. I am trying to adjust for the distance.
I believe that the Brother Claude in the foreground is about 36"-40" tall. My estimate is that Mister Sewell would be about 26" tall, judging by the leaves and the bushes just behind it. What is throwing me is the metal fence behind the bushes. That has to be at least 48" tall. That would make the tombstone about 18" tall.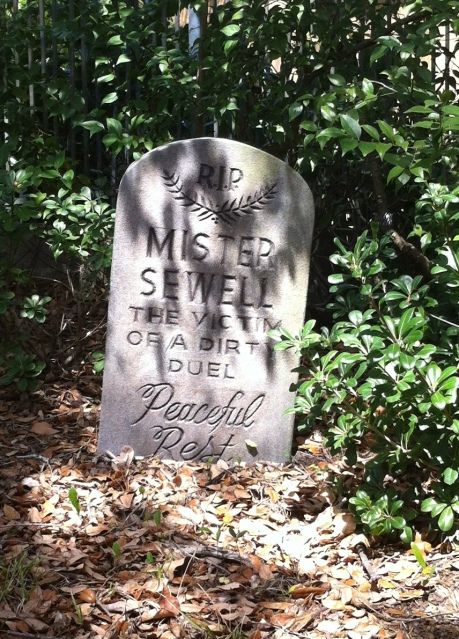 I don't have to be super accurate, but I want to keep the scale as close to accurate as I can. I know that Disney does a lot of fixed perspective and the ground is taller in the wait queue to give an appearance of greater distance.
I guess the real questions isn't, "How tall is it?"; but "How tall is supposed to look like?"
Here is the rendering of the design as it is now.
I carved one of these today at about 36" tall and it was just too big when put along side the other tombstones I have done.
Thanks,
-Eric