Master Member
RPF PREMIUM MEMBER
The real comparison needs to be with a screen used Rogue One helmet imo. With that said, the Hasbro helmet has a better trooper look that most, again, IMHO.
Someone with the white version of the helmet will have to try to match the angles -- maybe even do an overlay... But here are the best shots I've seen of the actual Rogue One buckets: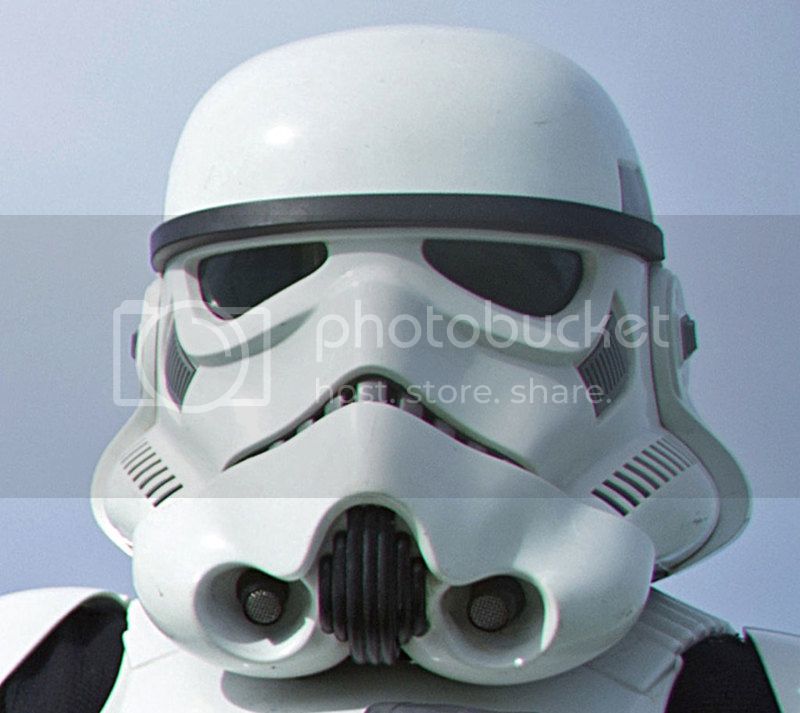 That gives a decent front-to-profile rotation.
--Jonah