Master Member
RPF PREMIUM MEMBER
I will say the worst thing about this helmet is that I don't already have three of them.
Most of what it comes with, I can use, with minor to major alteration. Only a few things need to be flat-out replaced. This is on par with the best of the Black Series helmets so far (Kylo Ren, Stormtrooper, Luke Pilot). As I said over in the discussion thread, I was tempted for a second by the Prototype helmet coming out this summer, but I'd rather fill the dent and damage in the dome and have darker plastic to work with. I have always found it easier to see what I'm doing than white plastic.
I've already worked with Hasbro's previous toy Boba Fett helmet (several, actually) and Rubie's recentish hard-plastic Boba Fett helmet. Both had their own pros and cons, and I've held those up against this one. I can drop the old Hasbro helmet out of the running, easily, but some of the pieces
are
good for other projects.
- Rubies only has the dent to fill. HBS has all the topical damage to fill and smoothe.
- Rubies has an inaccurate notch in the left mandible, which needs to be filled and re-cut. HBS has no notch at all.
- Rubies has inaccurate connector molded on right cheek plate, which needs to be drilled out and replaced. HBS has accurate, separate cast-metal connector.
- Upper-right earcap on both needs drastic work.
- Rubies has better right-lower earcap. HBS may be able to be re-worked, may need to be replaced.
- Left earcap is fine on both.
- Rear "keyslots" on Rubies need to be drilled out and filed. HBS has them open already.
- The visors of both need replacing/supplementing, but the HBS' is
much
easier to remove.
- HBS has full interior. Even though I intend to supplement/replace much of it with WhiteShadow liners, the extant pieces make good raw material for mixed-media approach.
The HBS also has electronics, but they are self-contained to the right earcap substrate. I am still weighing options, there. Before I get started, here are all the pieces (minus the right-upper earcap) laid out for consideration: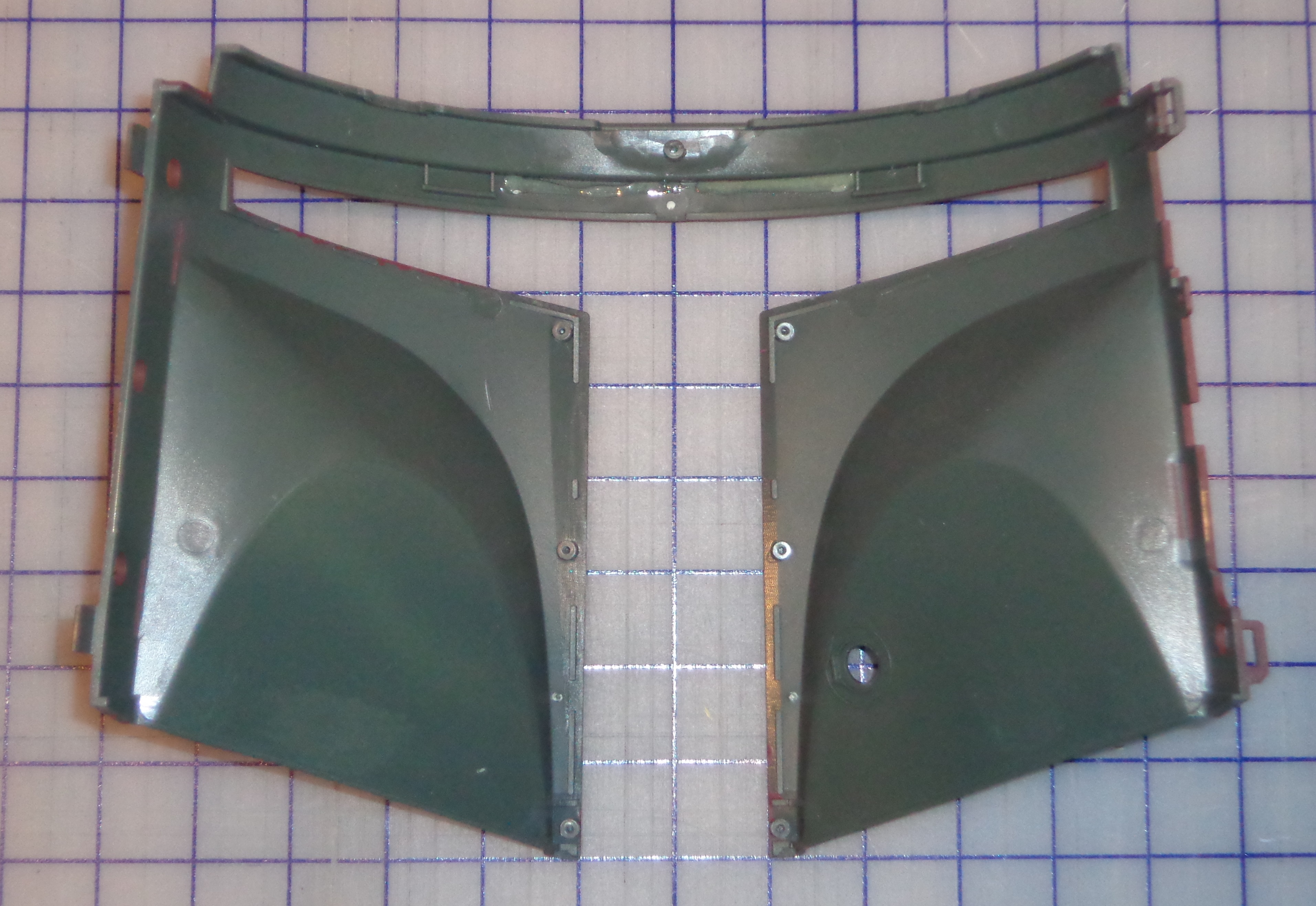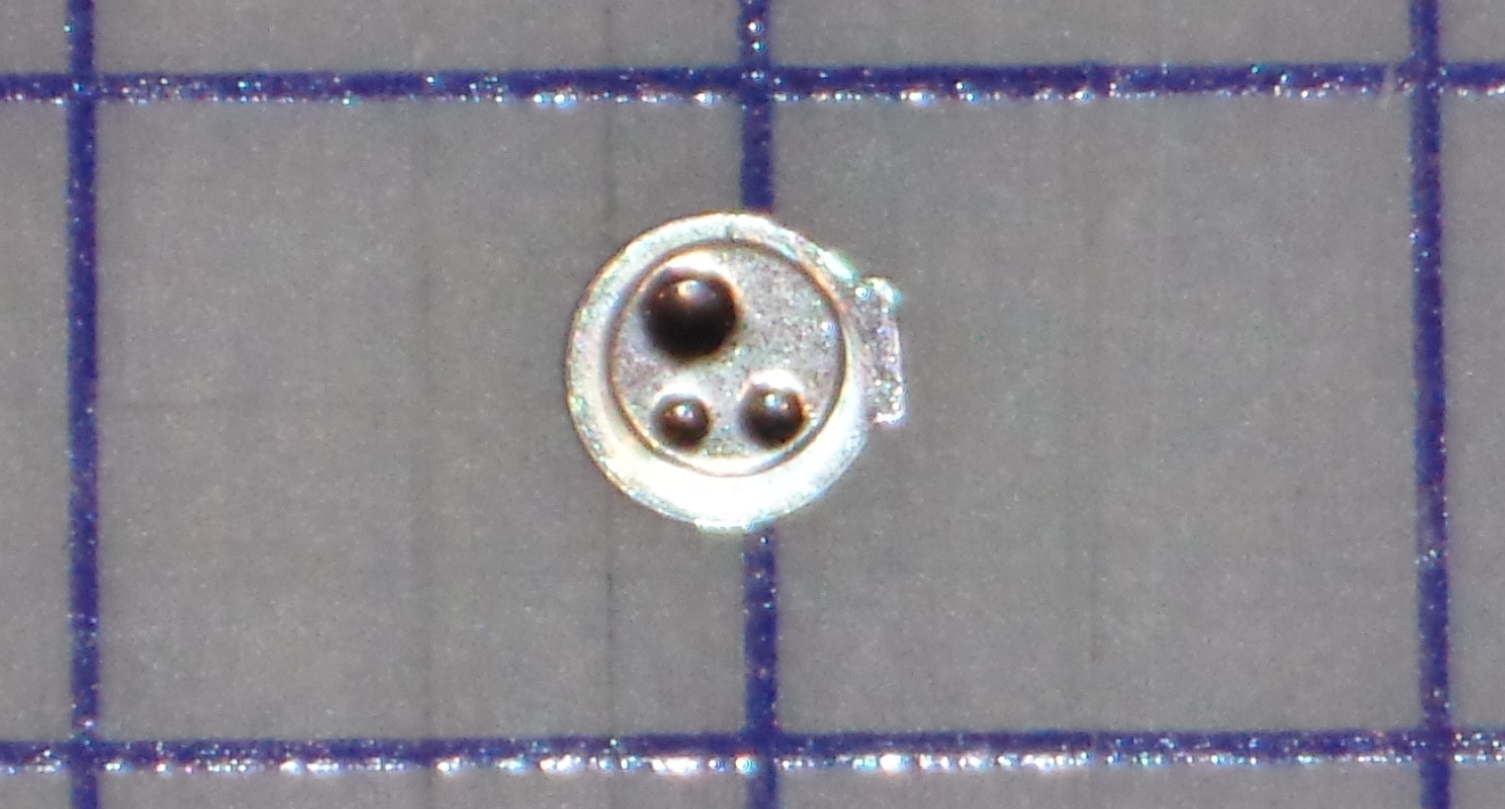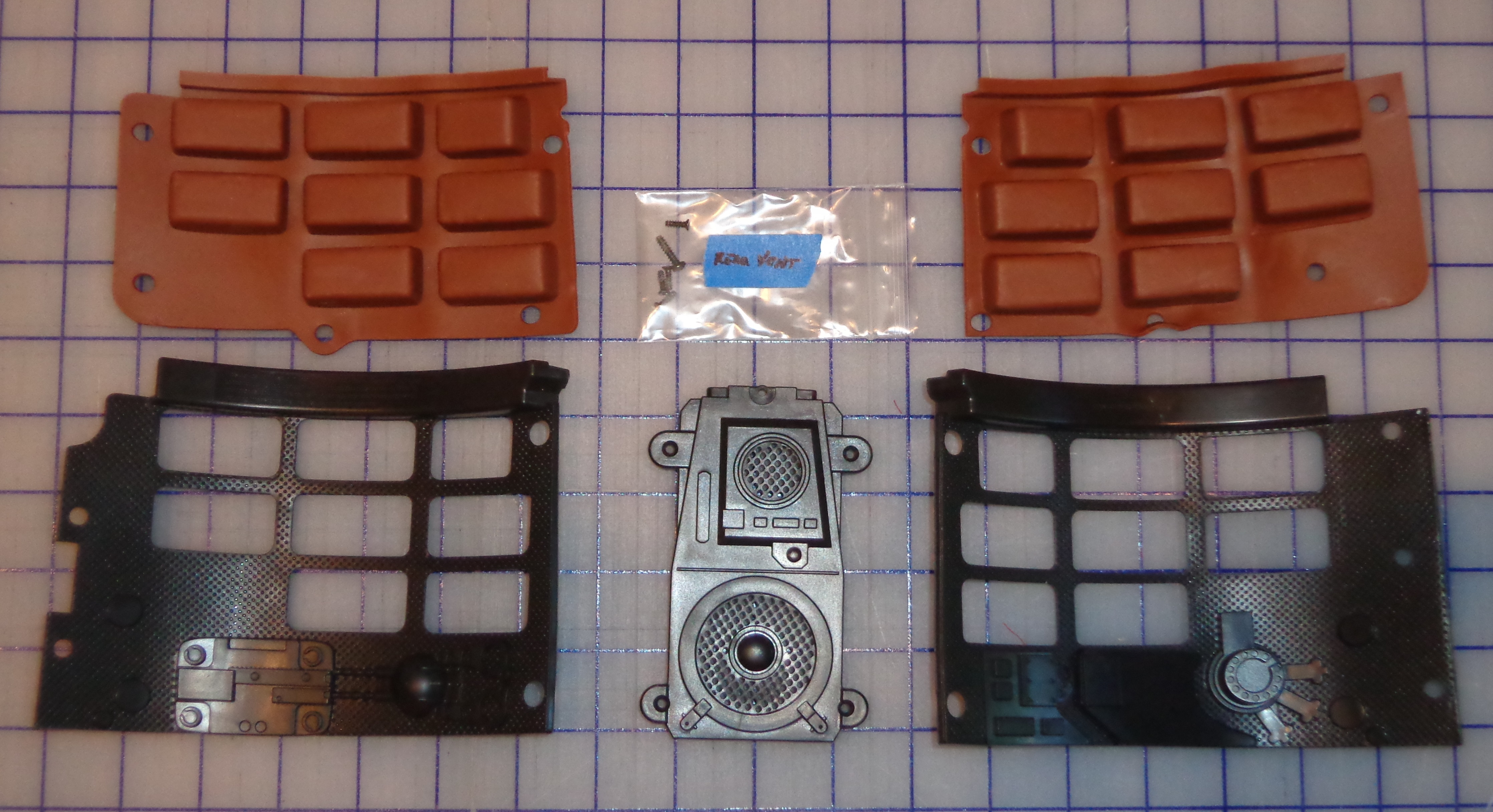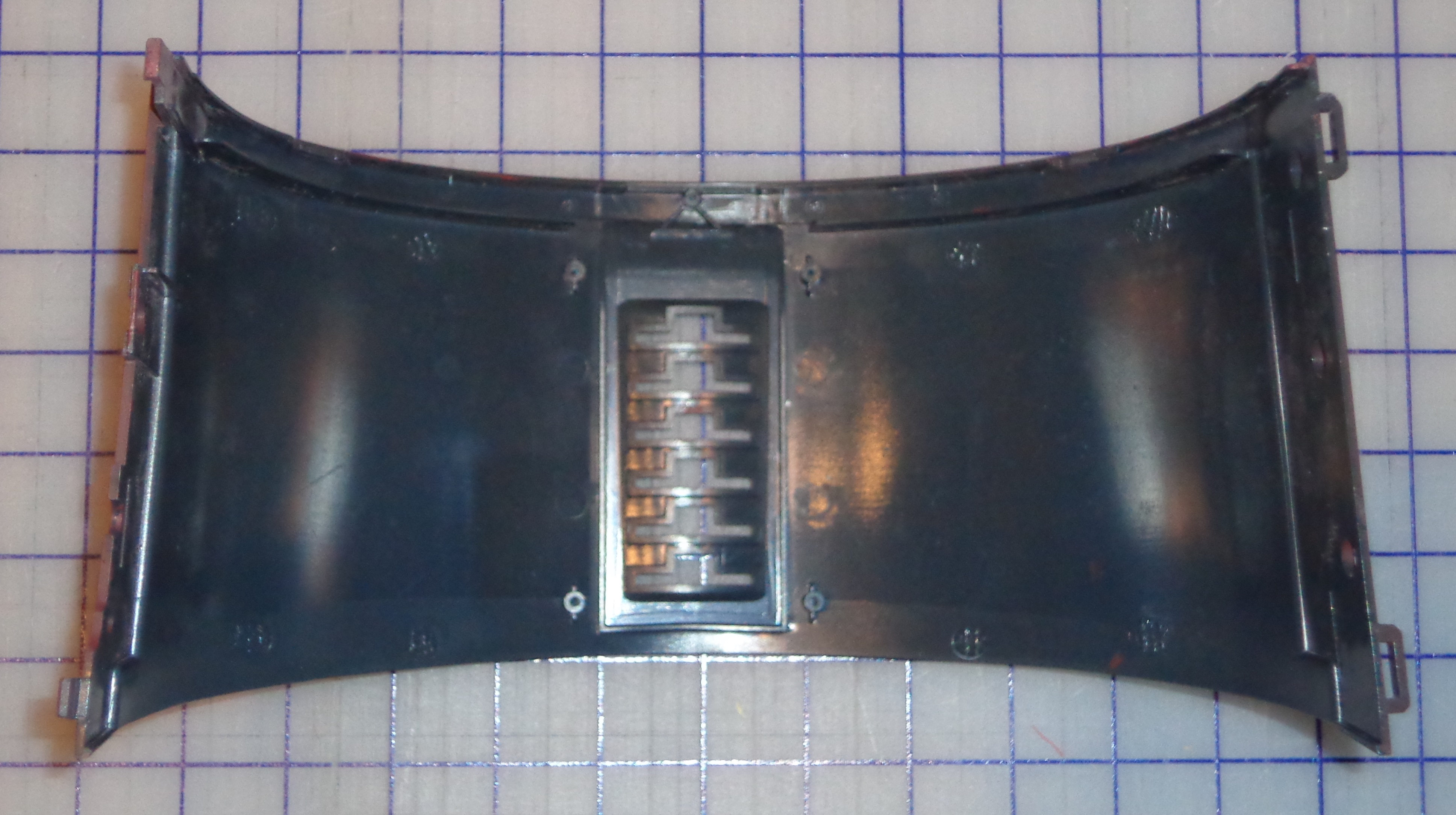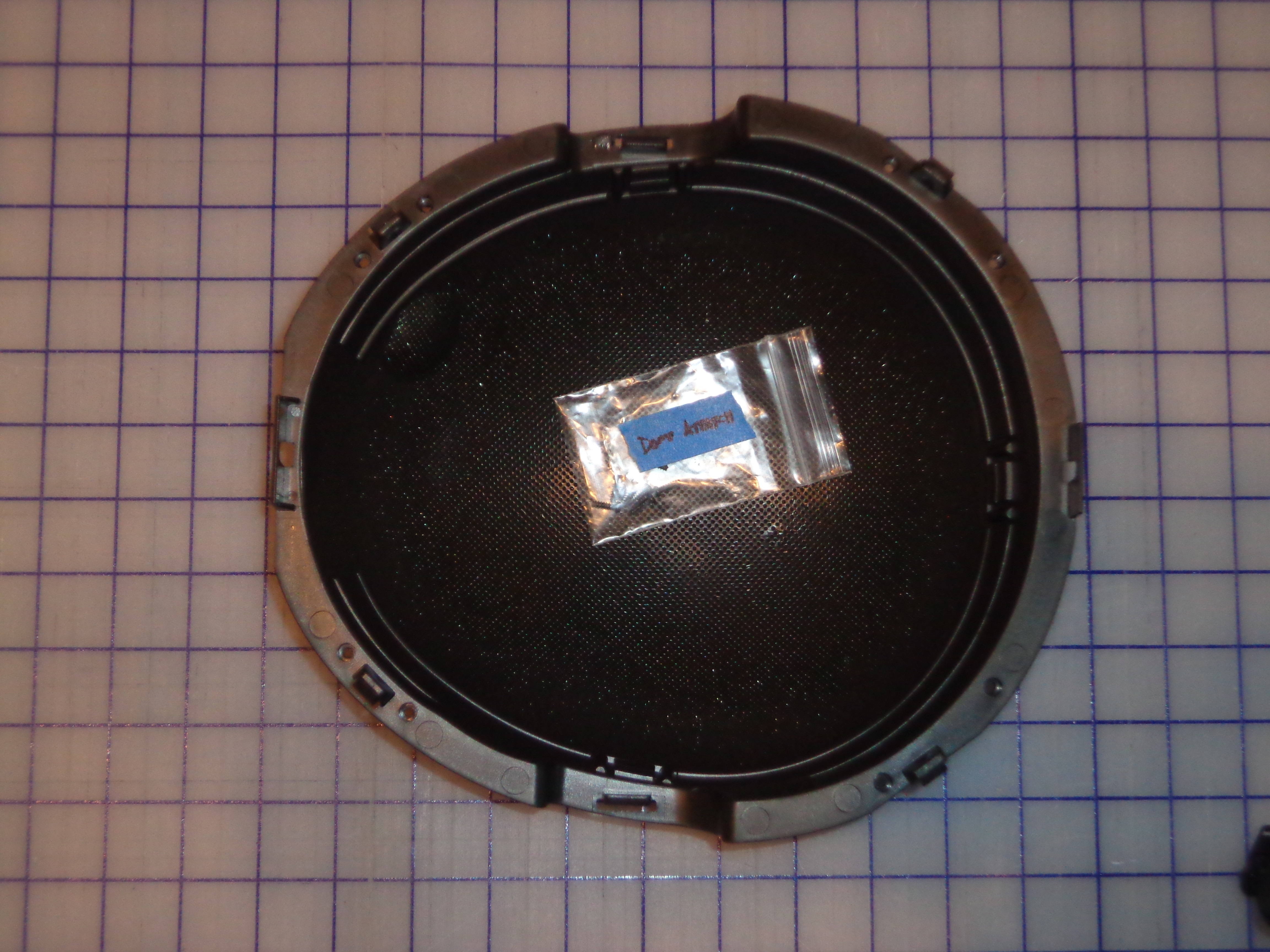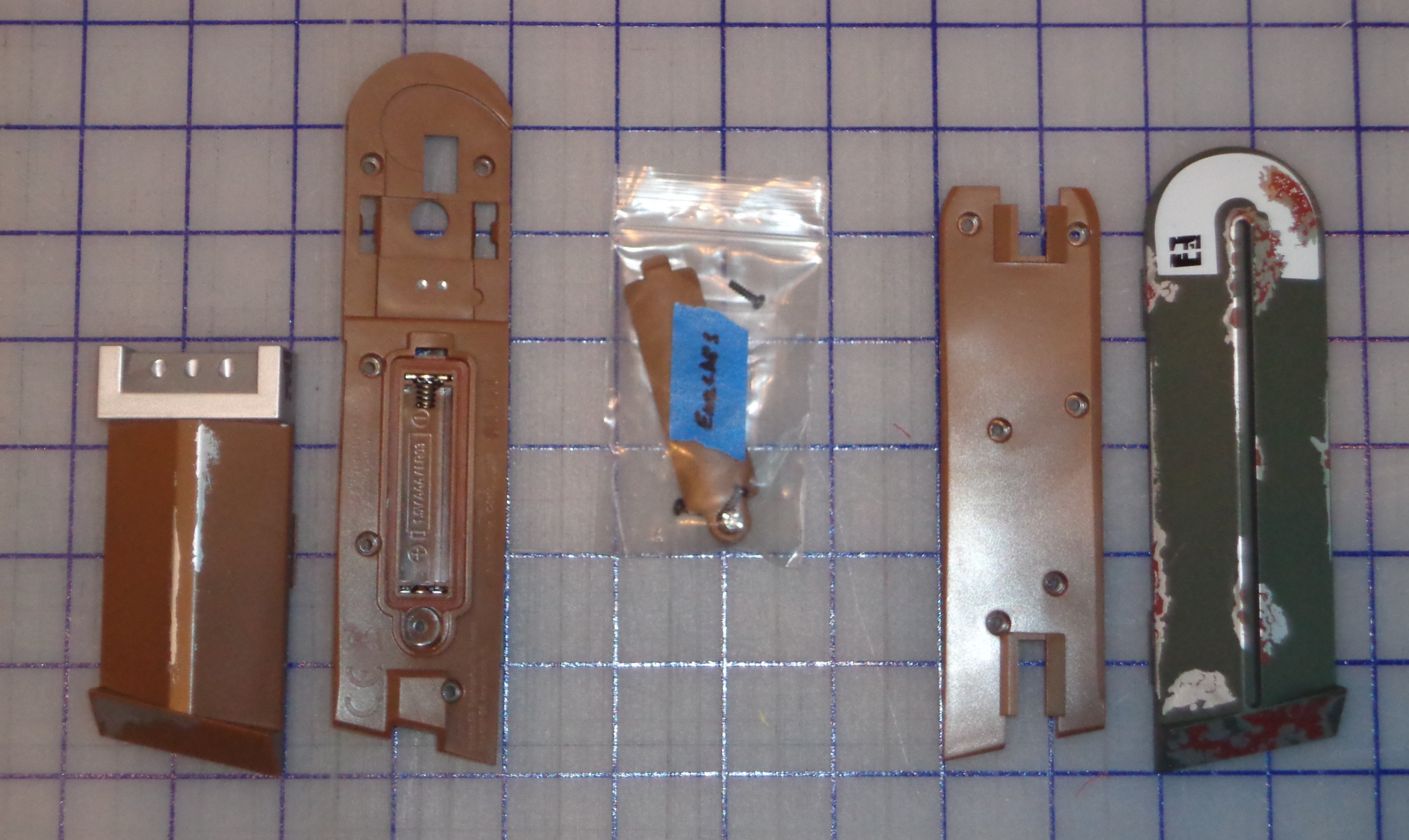 Over the next couple days I'm going to be stripping off the paint apps and filling the front and back pieces and the left earcap, marking what and where I'm going to be cutting stuff off and out of the liner pieces, and focusing a lot of attention on the right earcap.
I am waiting for news from t-visor.com regarding replacement visors for these helmets, I plan to start setting aside funds for three WhiteShadow liner kits, and I'm going to do the same for more accurate rangefinder pieces. I'm holding off on doing anything with the outer dome until I know whether anyone who has a helmet with missing paint apps or crooked killstripes wants to swap.