Ever since the "All Hail the King" one-shot, I've been massively anticipatory for this. Who would he turn out to be, when was he going to actually show up? I liked what they did with Ben Kingsley. That was world-class misdirection -- in-universe and for real. One wonders, was Killian taked with creating a decoy Mandarin by the real Mandarin? Or was he acting on his own initiative? Did he maybe even think the Mandarin was a myth made up by an inner council who
really
controlled the Ten Rings, or something?
With all of this set up, we need someone who will continue Marvel's pretty frakkin' brilliant casting track record. We need someone who, likely or unlikely, will end up convincing us they were born to the role. I have two picks, depending on how Marvel plays it...
Originally, the Mandarin was born in pre-Communist China to a wealthy Chinese father and an English noblewoman mother, and can claim descent through his father's line from Genghis Khan. We need someone who brings presence and menace, even when they're being politely nonthreatening. We need someone who can then go to such coldly ruthless extremes that we the audience are unsettled and afraid. I'm sure many on here can come up with a short list of actors and roles that match that description. We need someone who can do that with the Mandarin -- take him from the caricature he started out as and the camp that could be found there and make it a person of real menace. Someone who we can believe organized and runs a worldwide shadow organization that can challenge HYDRA and hold its own. Someone who we can believe runs the subordinates and collaborators we've seen, from Raza to Killian, and still be smarter and nastier than them.
Lately, this has tended to be how the Mandarin is depicted:
I like the business suit. I think he would be wearing the best of the best of bespoke tailors, and the costume people could have fun with that. Subdued flash. Maybe still have some version of the green-and-gold robes for in his sanctum. But more to the point, they've "youthed" him, magic or alien tech (how can you tell the difference in Marvel?
), but if they go that direction, my pick would be Daniel Wu:
For those not familiar with him, look him up, watch some clips on YouTube, tell me what you think.
But I prefer a more-seasoned approach. I want someone who's definitely fit and vigorous, but who we can believe has been around since the late '40s. I didn't even need to stop and think about it. My "dead-on" pick is Cary-Hiroyuki Tagawa: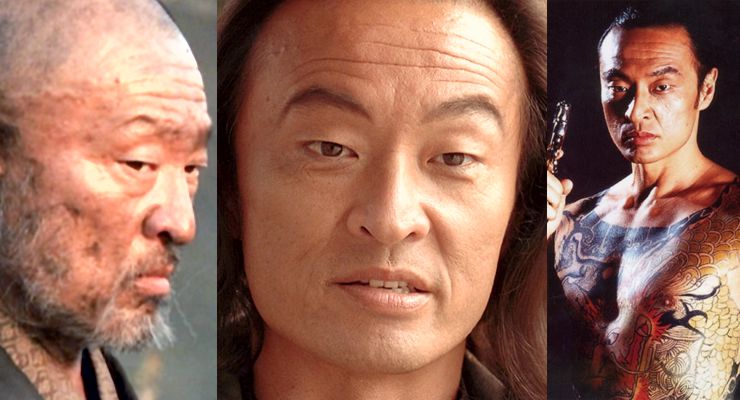 Really hope Marvel thinks so, too. Discuss.
--Jonah