If so, I advise you to be careful. He sells on etsy and I have strong evidence he may he a fraudster. I ordered a latex predator mask and feet from him on etsy in Mid November and still have not recieved them. He advised in early December they were being shipped. Here we are now and they still aren't here. He never provided tracking or updates either.
He will not acknowledge or reply to me. No matter what I say. I have emailed him, texted him, and reached out on etsy.
Gonna contact my credit card company and file a BBB complaint.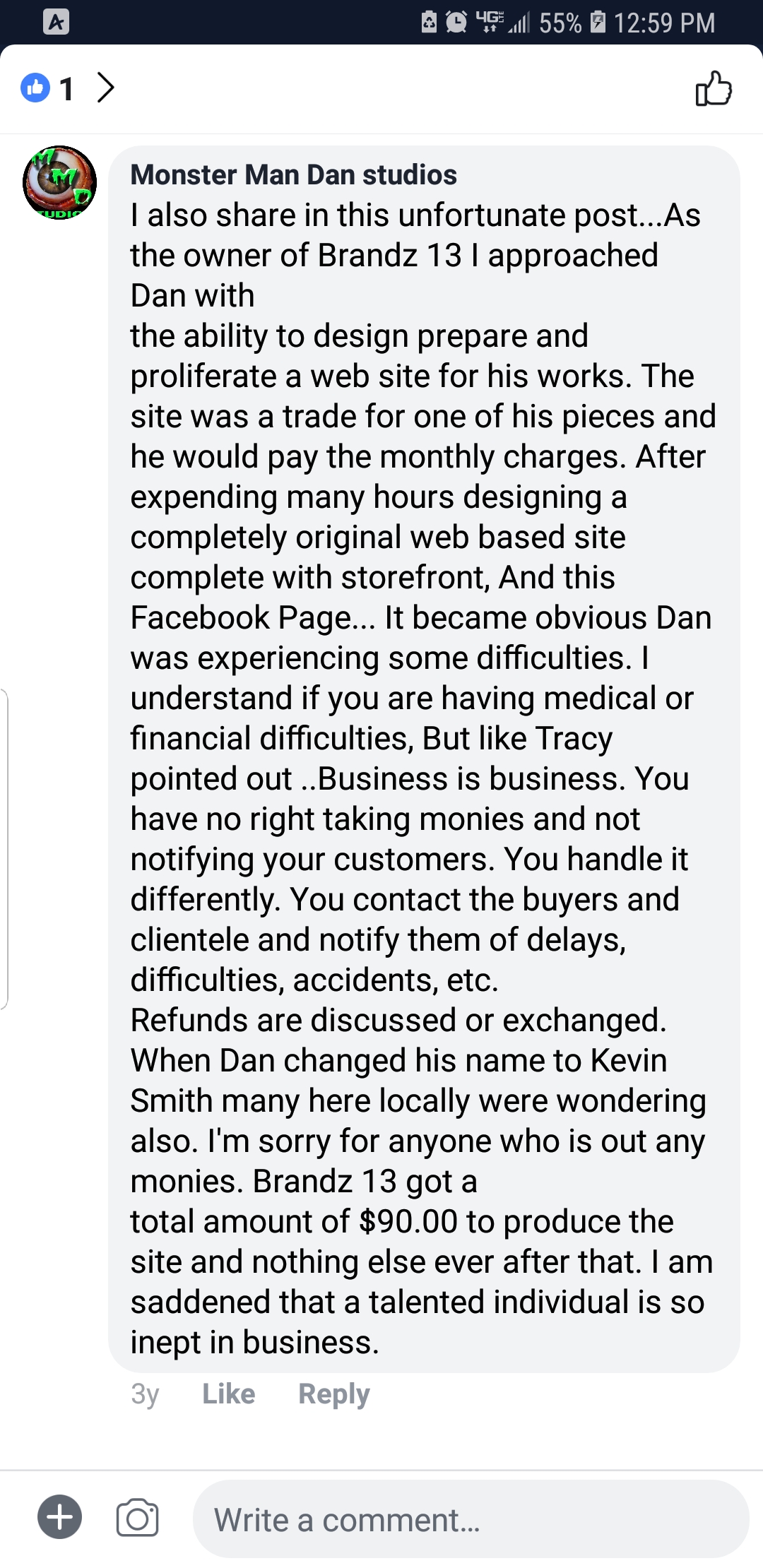 Here is my interactions...