Here's how I made the brooch (pin) and ring as worn by Umbridge in the Harry Potter movies.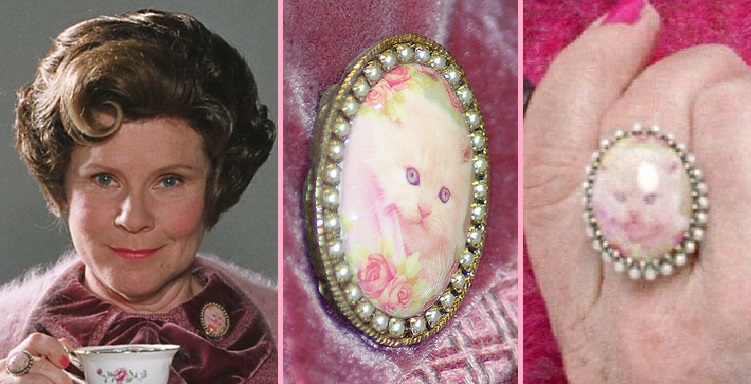 The brooch first:
The brooch was made using 5 parts: a clear glass 34x24mm cabochon with a kitten and rose image glued to the back of it, a slightly modified
40x30 brass beaded bezel cup
, a brooch pin, some
flat back 3mm topaz "gems"
, and some black tinted casting epoxy.
Because of the heat involved, the first thing was to solder the pin to the back of the bezel cup. I then placed the cabochon in the middle of the bezel, holding it in place with a small dab of RTV. I then mixed up a small batch of the epoxy and carefully poured it around the cabochon.
Once the epoxy set, I glued on the gems using very small dabs of a dark adhesive (steel J-B weld).
The ring is almost done. It's a little more complicated...
ATL
Last edited: