Hey there everyone. I was keeping this project to myself, but thought I might be able to get some good input on it if I share it with everyone, so here we go.
It's been a dream of mine to have a working opening replica of the golden snitch such as the one seen in DH. As seen in the photo below:
I haven't seen anyone attempt it, and I've just started to make my own 3D models using solidworks, and thought I would take a crack at it.
I found a great reference pic in the Page To Screen book or the mechanism of how conceptually the snitch opened: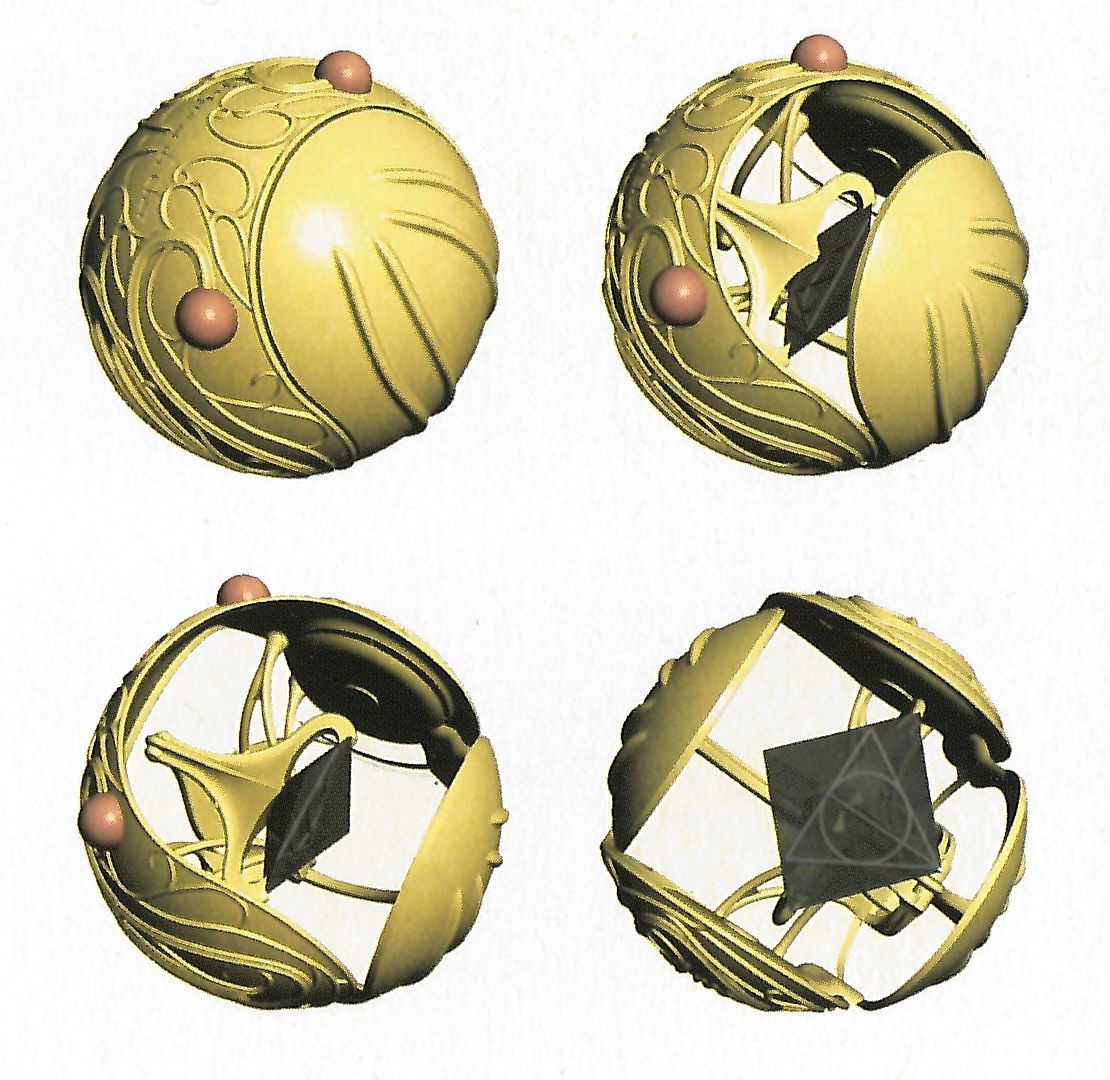 It looks like one of the halves of the sphere rotates completely inside the other to reveal the ring.
I've started by creating profiles that slide into each other, I'll update with a pic of the assembly, but here's what the halves looked like when I modelled them:
Since this worked, I started modelling the exterior features which is really a pain:
Still alot more work to do, but I'm off to a great start I think.
I was curious what people thought about the thickness of the shells, as I think I've modelled them too thin, they are currently 0.5mm thick. If I want to print in plastic, I'm going to have to thicken them up to at least 1-1.5mm thick.
So first off, the interior mechanism looks to be the simple part, so I'm going to focus on the exterior details as splitting the details between 2 pieces is going to be fun, lol.
All feedback and comments are welcome and appreciated.