Hi all,
I'm working on a slytherin uniform for myself. However, I'm not quite far yet.
I have a scarf, a white blouse and a tie. I'm looking for good robes. I also ordered a crest. But I ordered the wrong one. But I will find a use for it
Here are some pics, for the sake of pics.
(and yes, it's a black hooded bathrobe. Not a real robe. LOL :lol)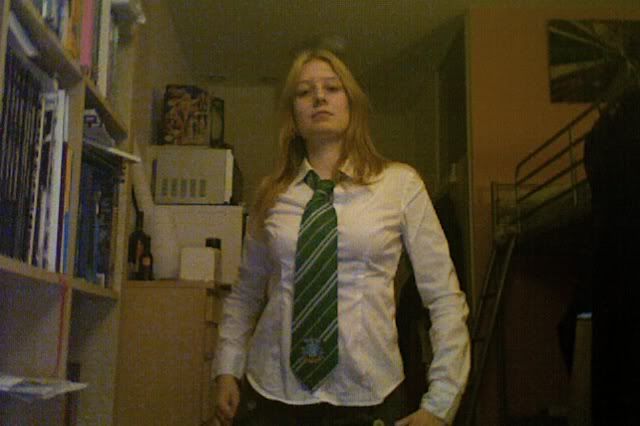 Just the general look.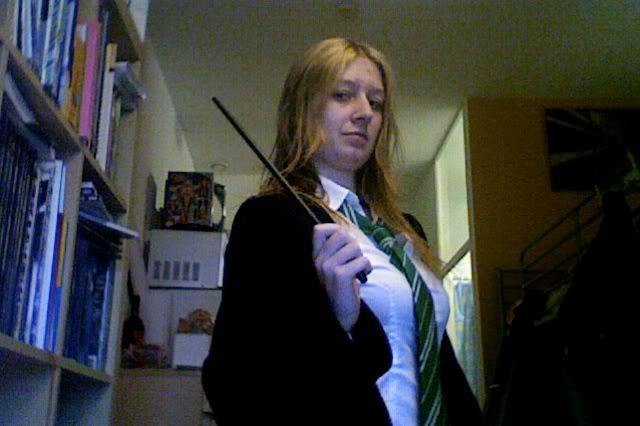 This is with the bathrobe. Gives it bit more...of a look.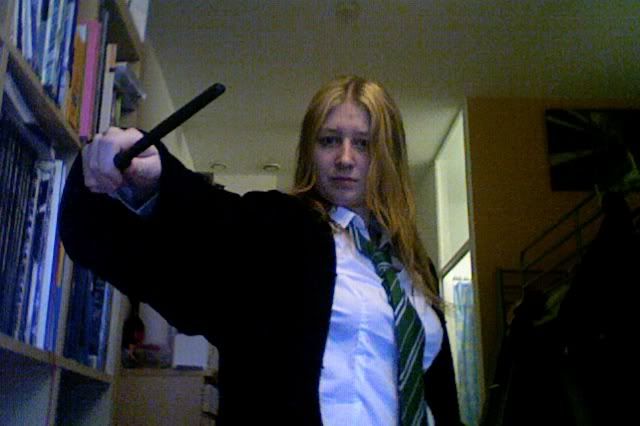 And me being very serious with Snape's wand: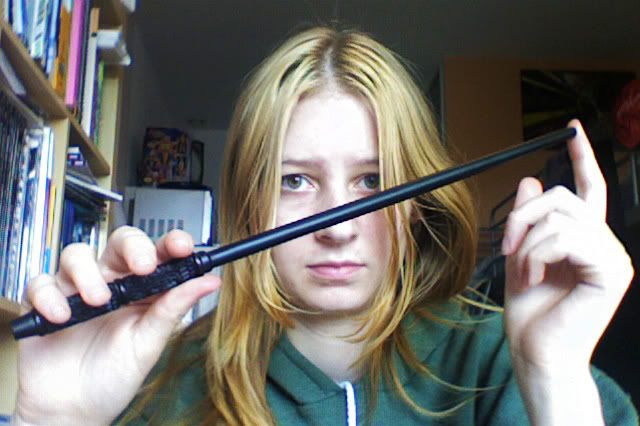 On the wand: I thought the nobel collection was crooked. However, mine seems quite straight though.
Later this week I will get my slytherin badge from my parents house... Yes I made the mistake and let it ship to my old adress (with my parents :lol)
So I'm thinking to make my own robe. I've seen some good tutorials online. And I want to make it functional too. With pockets and such. My mom has done the fasion academy so she could help me sow many things :lol
I will keep you guys posted! Tips are always welcome!
(I also want a quidditch costume....once.)