This project is now finished, scroll to post #25 to see the pics!
I thought it was about time I started a build thread for our Death Eater costume, now that the tunic is pretty much complete.
Here's how it looks today, still a way to go until the costume is finished, but all the tunic needs is a heavy weathering session. My sister has put the tunic together, adapting a pre-existing suit jacket pattern. It is a really lovely thing, wonderfully put together with a lining as well as all the hand embroidery.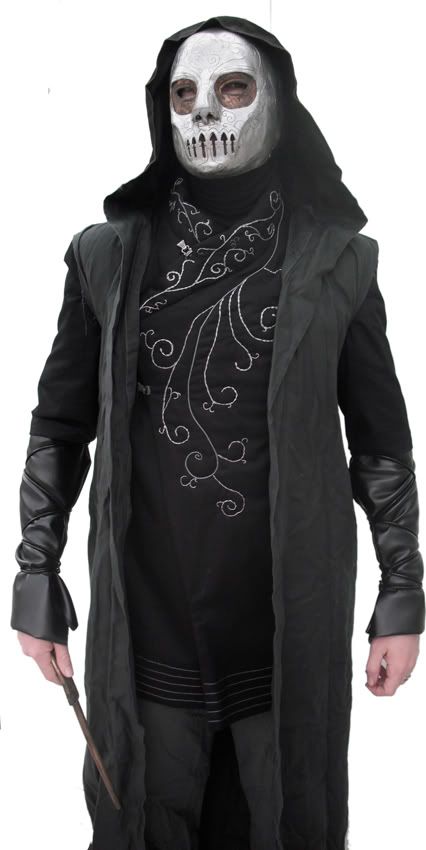 The outer robe in the second shot here is just a stand in for now, it's NOT the final piece. The final robe is the next job for my seamstress sister. The next thing on my list (as far as this project goes) is the wand belt.
Well there it is, still a fair distance from being finished, but it's well on the way!
There are a couple more photos on my blog, including a nice detail shot of the little clasps we found.
Death Eater Costume - Work in Progress blog page
Thanks for looking!
Last edited: