I'm on a quest to build a reasonable facsimile of the hat Pete Duel wore in Alias Smith and Jones.
There are a lot of pics and all that, and I've sourced a hat and the hardware for the hat band. I have the material for the stampede strings, too.
What I'm interested in is advice about what thickness of leather to use for the hat band. I've done some experiments with tooling and whatnot and I'm not really satisfied with my results. The color is a bit elusive but I'm getting closer.
Here are some pics of The Hat, screenshots from the show and a couple I swiped (shh) from a fan site of the actual hat 50 years later.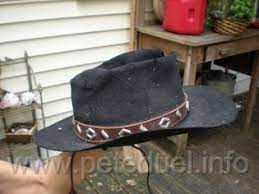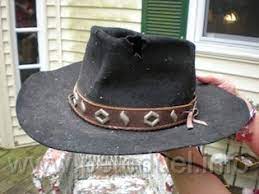 Last edited: