So I finally have something to post as far as a suit is concerned. I got the skin I bought off of ebay today and was super excited! I dont know who made it, the person selling it said they bought it and it was too big. I am waiting for a mask I bought from predator666thepain666 and I will be making the feet myself using the huntorials on here.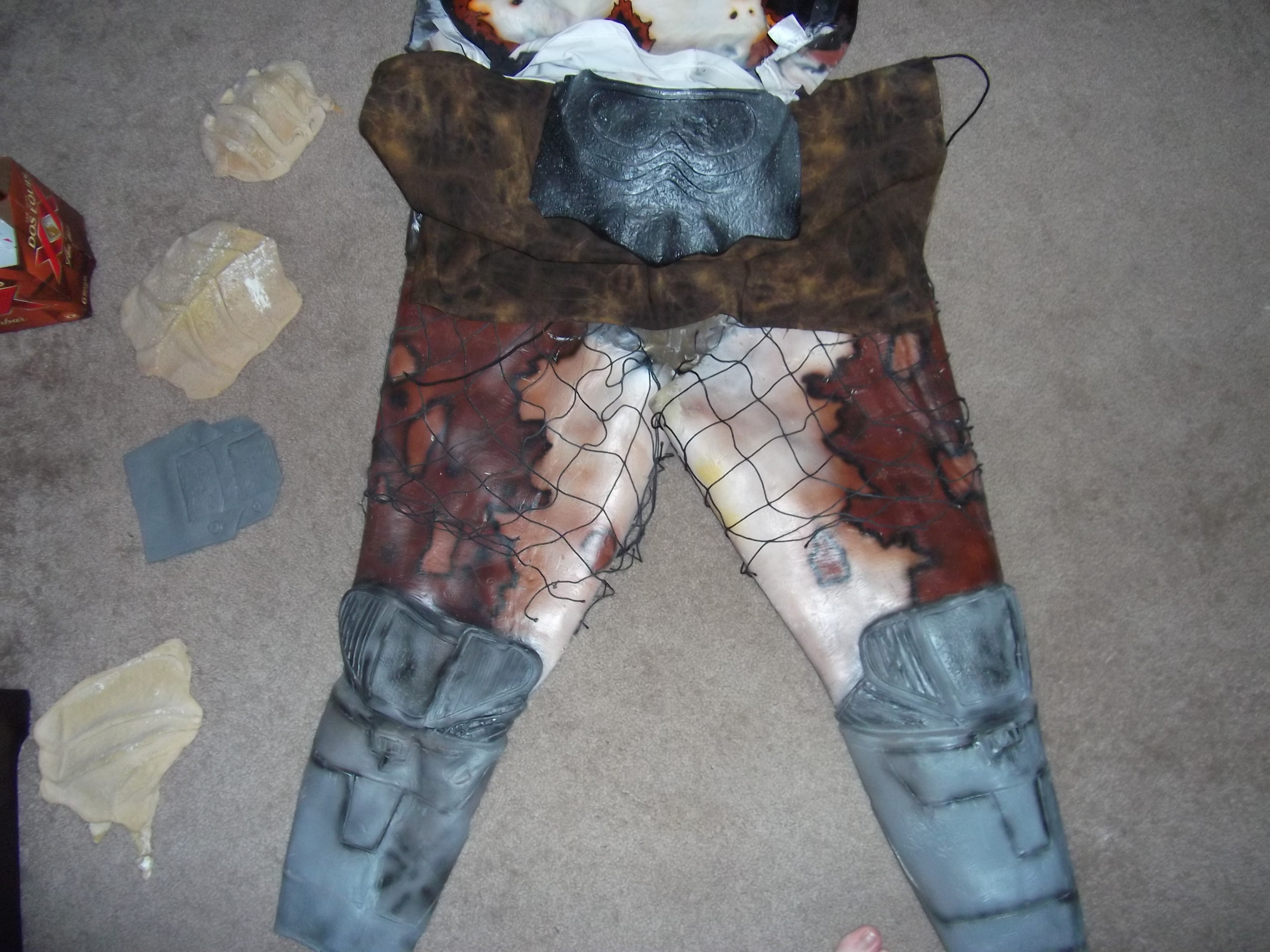 Now I did want to ask the pros their opinion on this one. I have these hands that I got from a halloween costume last year. I was debating about repainting them and making them the hands for my suit. What do you guys think? Go with these, or get some raw ones?
Either way there is more to come! I will keep you all posted. Wish my luck on my build.
Last edited by a moderator: