Active Member
RPF PREMIUM MEMBER
Took a ceramics class during the second half of the summer, and took this chance to try to make a Holy Grail replica actually made of clay.
"Didn't this guy just try to make a resin one of these?"
Yes but I'm never satisfied, and sorta bonkers.
Anyways, first attempts weren't that bad; not very screen accurate, about half an inch shorter than it should be thanks to the power of gravity on wet clay. They are also a lot lighter red/pink than the clay used in the move.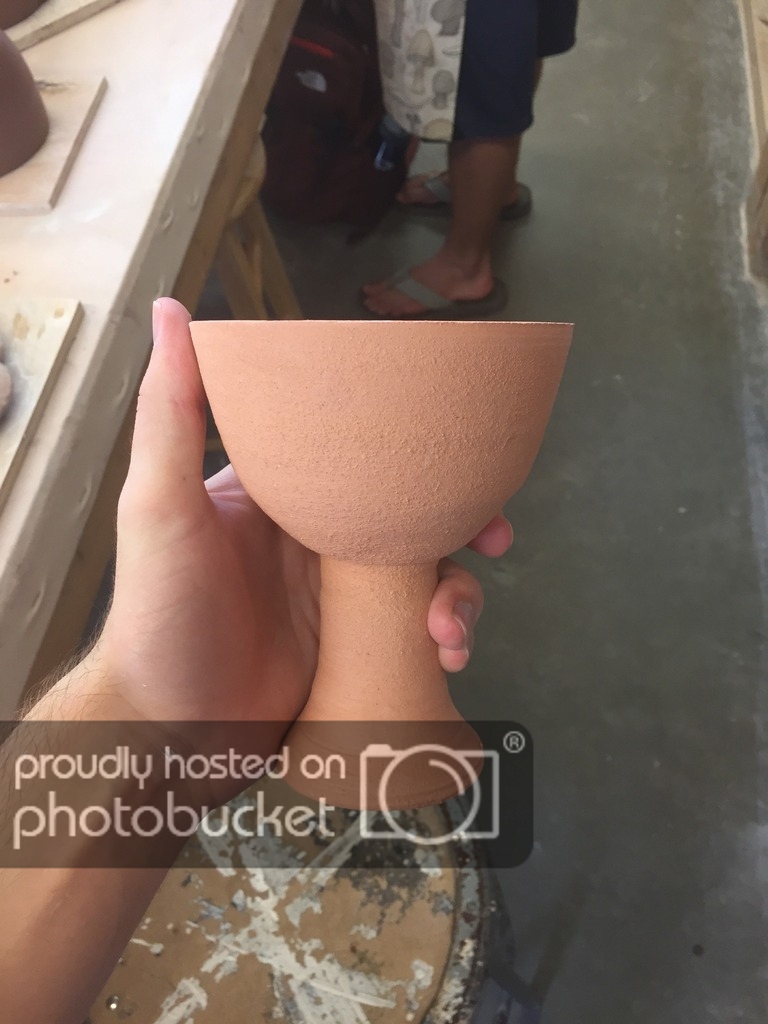 I decided to be make as many as I could in my free time as long as I had access to the wheels, to try and make a more accurate size and was able to make three more. These are more accurate in size last time I checked, they could have shrunk from gravity like the last two (although I used a heat gun to stiffen the clay before I left) and they should be fired by the time I get back to campus in a week. Only thing that bugs me about these ones are the bumps connecting the stem to the bowl, but hopefully I can fix that with a file.
Back to the first two, I used the red base coat that came with the gold leafing kit to make them more red, and I really like it turned out. I thought the way I applied the water down paint already made it look sort of worn and antique.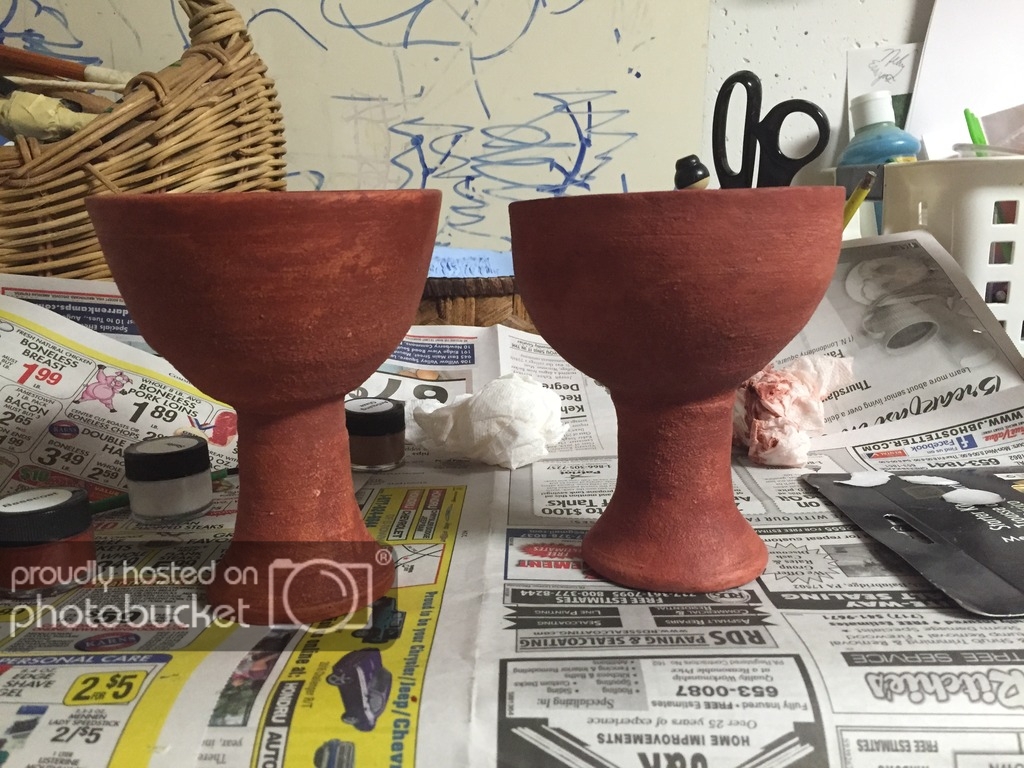 Although I was initially fairly disappointed with the size, and sorta the shape, I felt a lot better about it after the gold leafing. It's all in the decoration.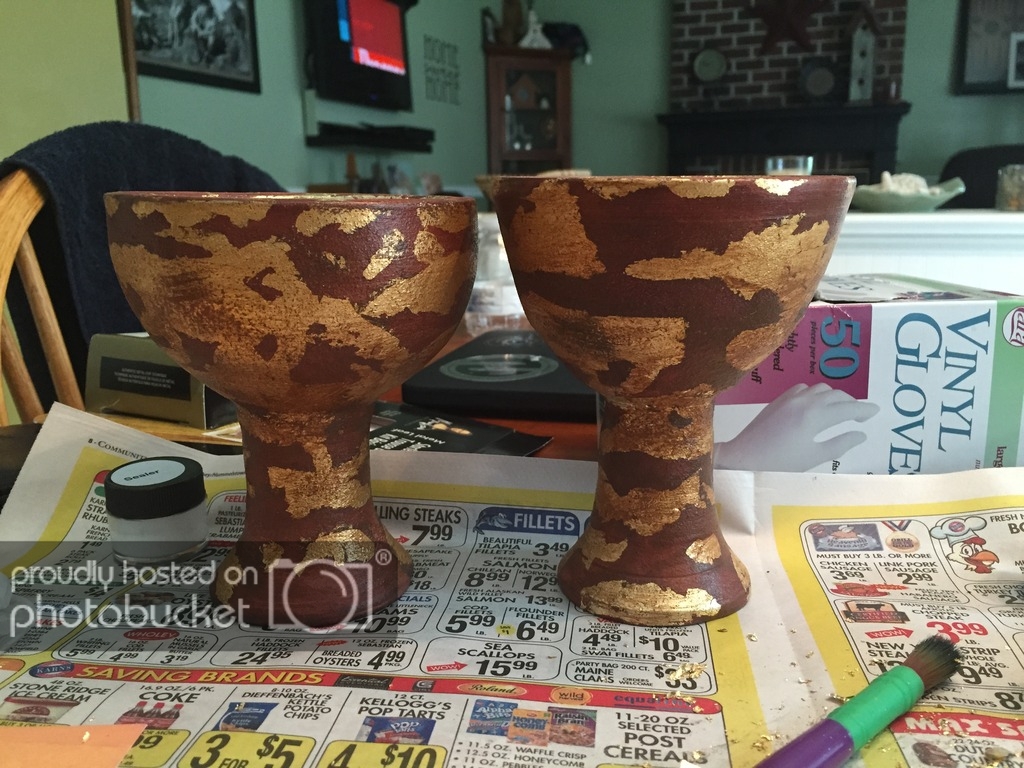 Not done yet, still got some more weathering to do.
Last edited by a moderator: