Sr Member
RPF PREMIUM MEMBER
After quite some time experimenting and practicing, I went ahead and made a puppet replica of Kermit the Frog; something that I've wanted to do for years, but wasn't sure if I would be able to do.

Materials: Dyed "Antron" type fleece from Etsy, dyed felt, Ultrasuede, armature wire (for the fingers), ping pong ball spraypainted white and halved for the eyes, black "velvet" adhesive for the pupils, contact cement for gluing parts for the hands, feet, and mouth plate, foam for the body, and stuffing for the limbs.

Patterns: The pattern for the head was a slightly modified version of one that was discussed in a thread here on RPF years ago. It seemed like a pretty good pattern to start with. The patterns for the arms,legs, and feet were slightly modified from the Master Replicas photo puppet. Hands were made separately and then attached to the arms for maximum articulation.


First thing was to practice the "Henson" stitch, which turned out surprisingly easy to pick up, even though I have minimal experience with sewing. I simply found on YouTube several great tutorials. The fleece is also very forgiving and stretchy, so the seams can be hidden quite well with a little bit of fluffing with the needleafterward.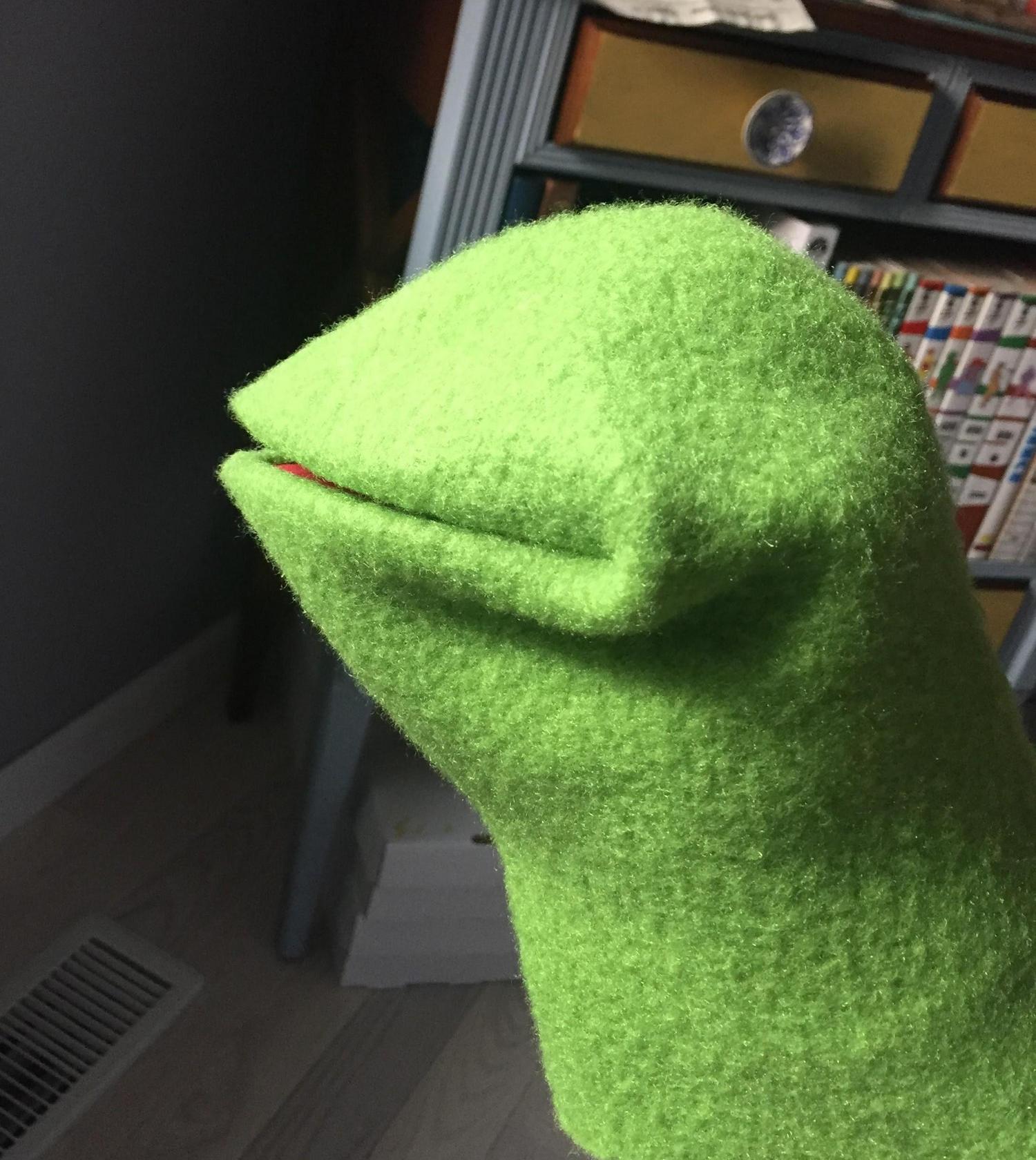 Next was building up the body. Here's a pic of it in its early rough shape. (sitting over my MR replica
). For some reason it looks huge in this pic. It's mostly camera distortion. The puppet is indeed larger than the MR photo puppet, but not THAT much larger.
Next was getting the fabric to fit over the body, which took a lot of stretching, trimming, sewing in the seams, to get it to look right.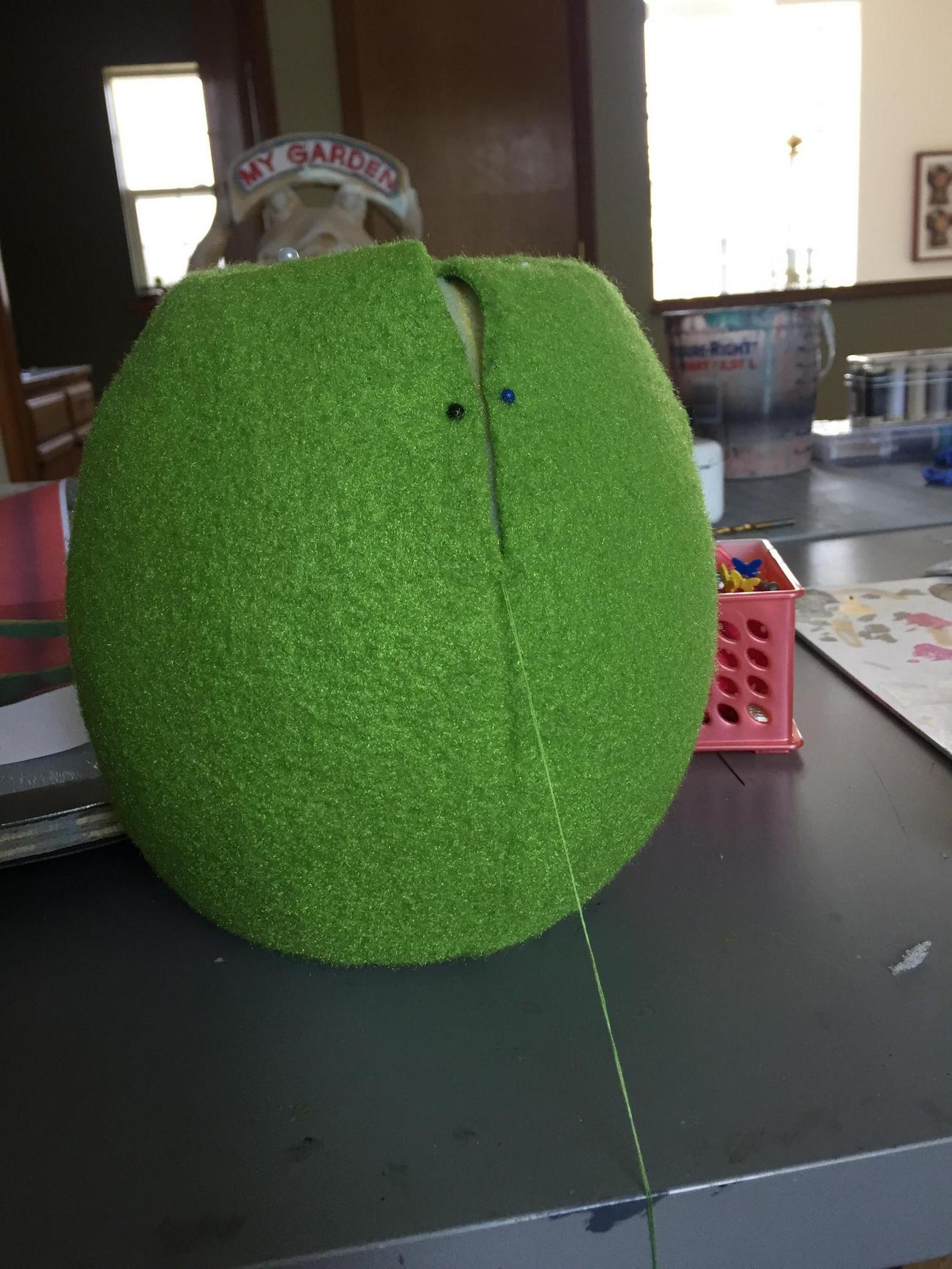 The hands are simply made from small pieces of thin cardstock with wires epoxied onto it. The paper you see underneath is a pattern I drew up to use as a sizing guide. The palm was partially sewn on, and bit of stuffing added. Finger fabric was glued with contact cement. One thing of note is that all of the "joints" in his arms and legs have been left without stuffing, to ensure maximum pose-ability. It's something that occurs on the original puppets that i wanted to replicate.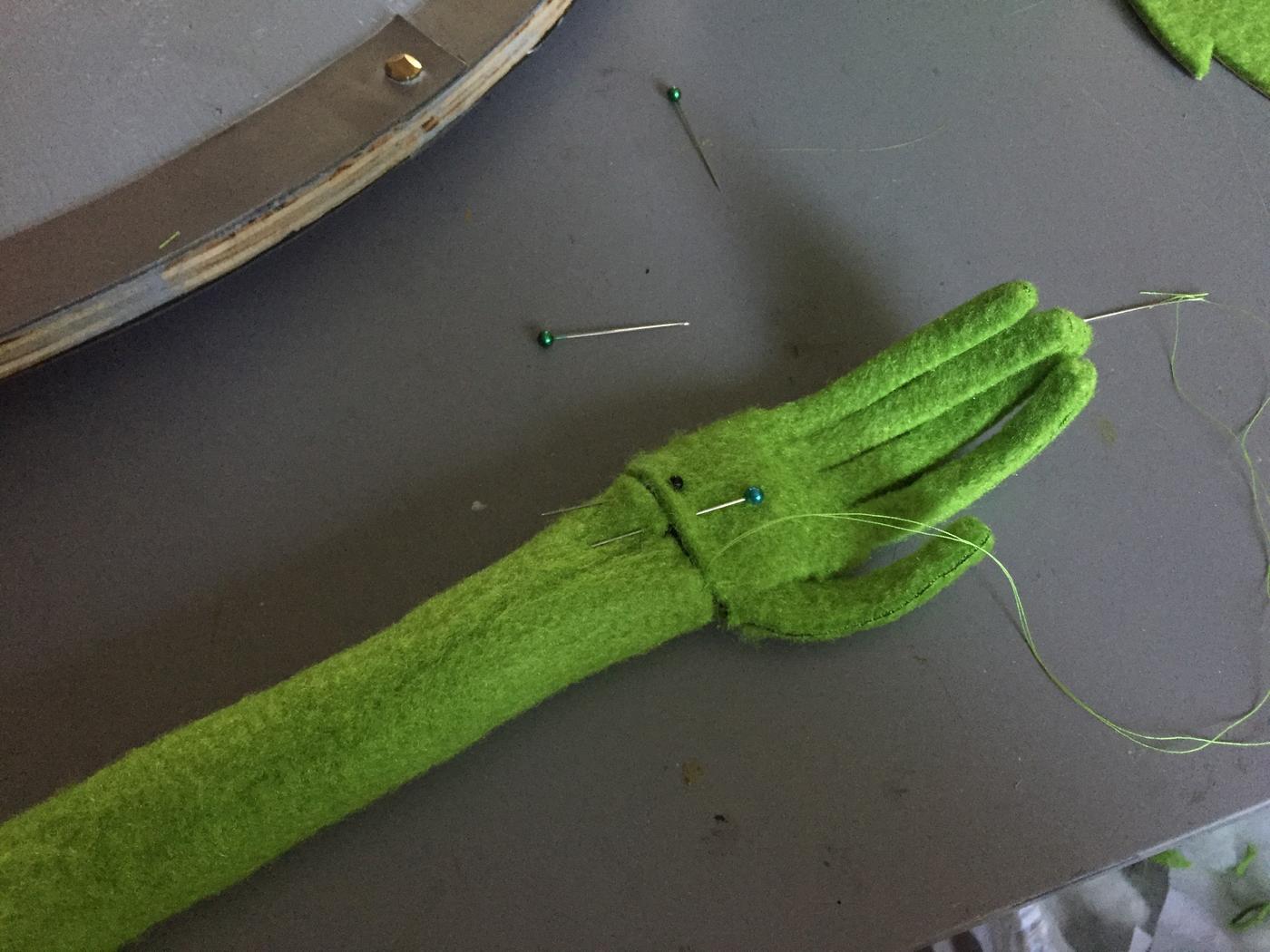 Working on a leg and foot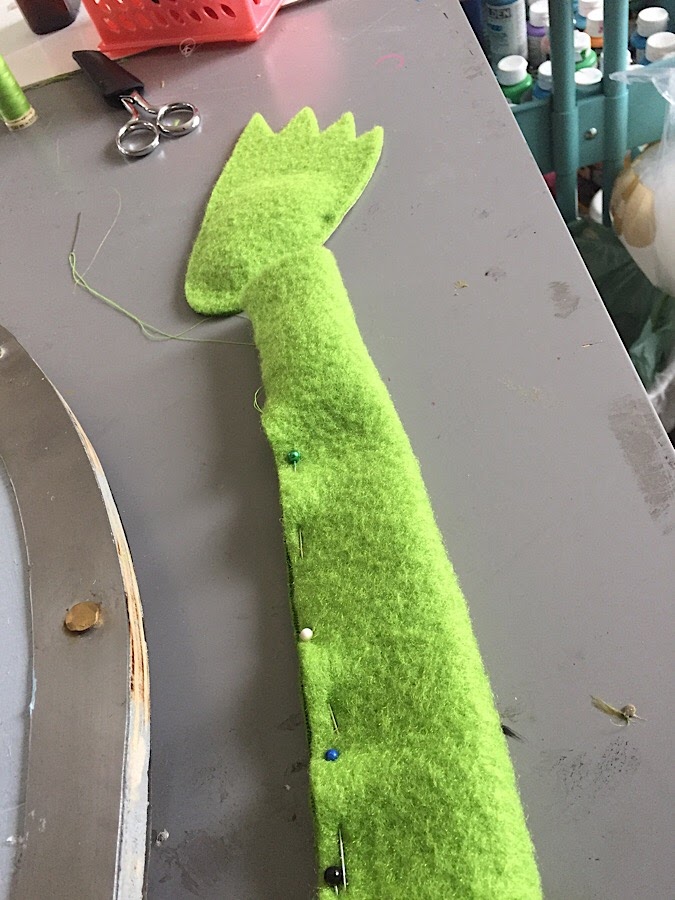 "Game of Muppets"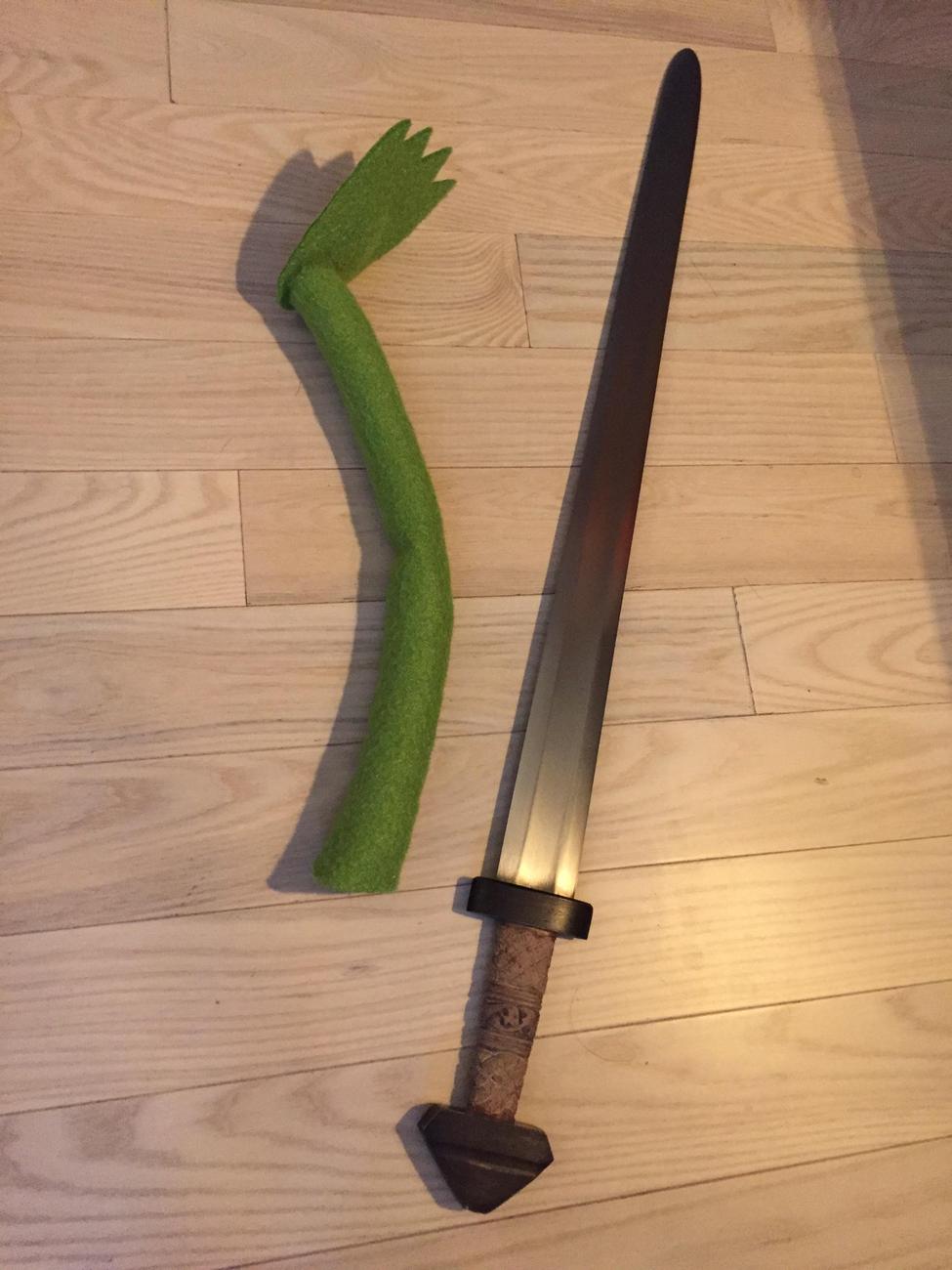 Messing around with limbs: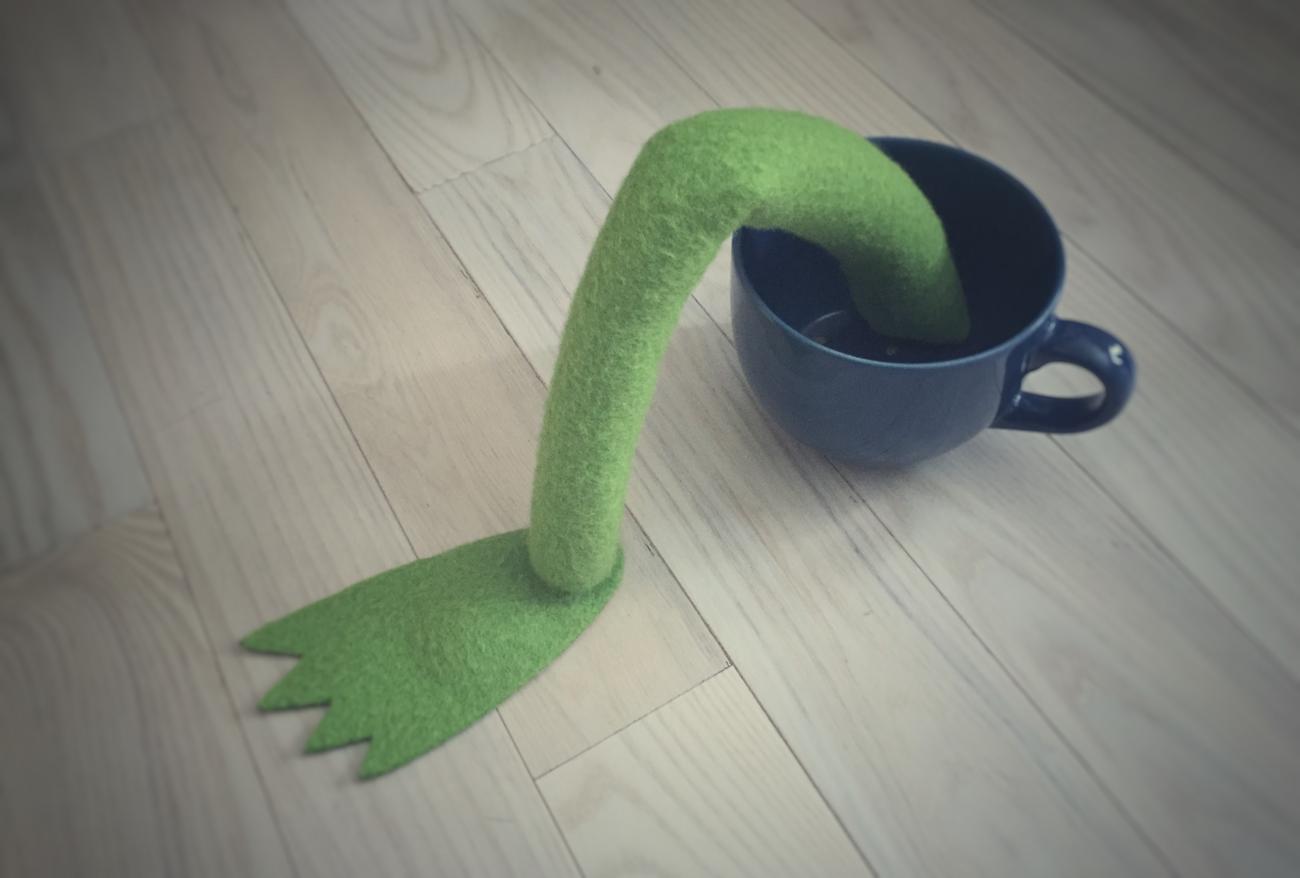 I ended up dyeing the felt slightly darker as the stock I found was too light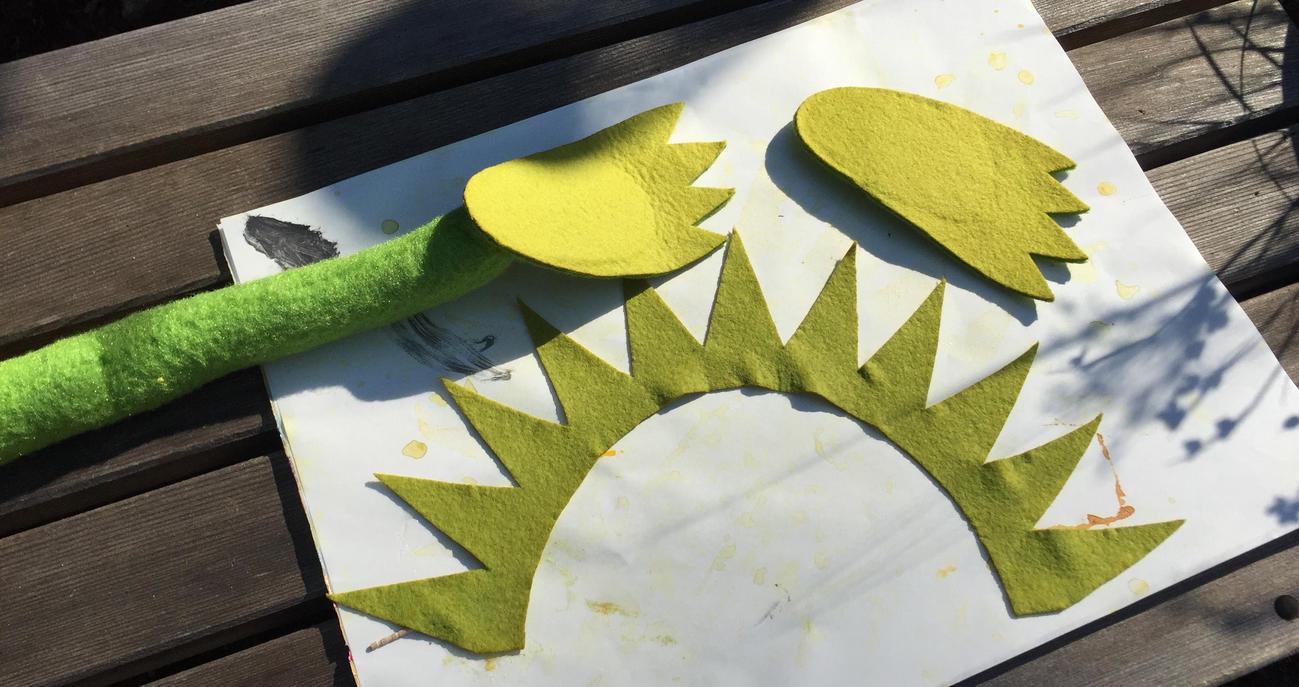 "Who am I?!" Here's a pic of the head already stitched onto the body, but the arms pinned in place. It was very important to utilize the pins during sewing to keep things from shifting around:

In progress but getting there!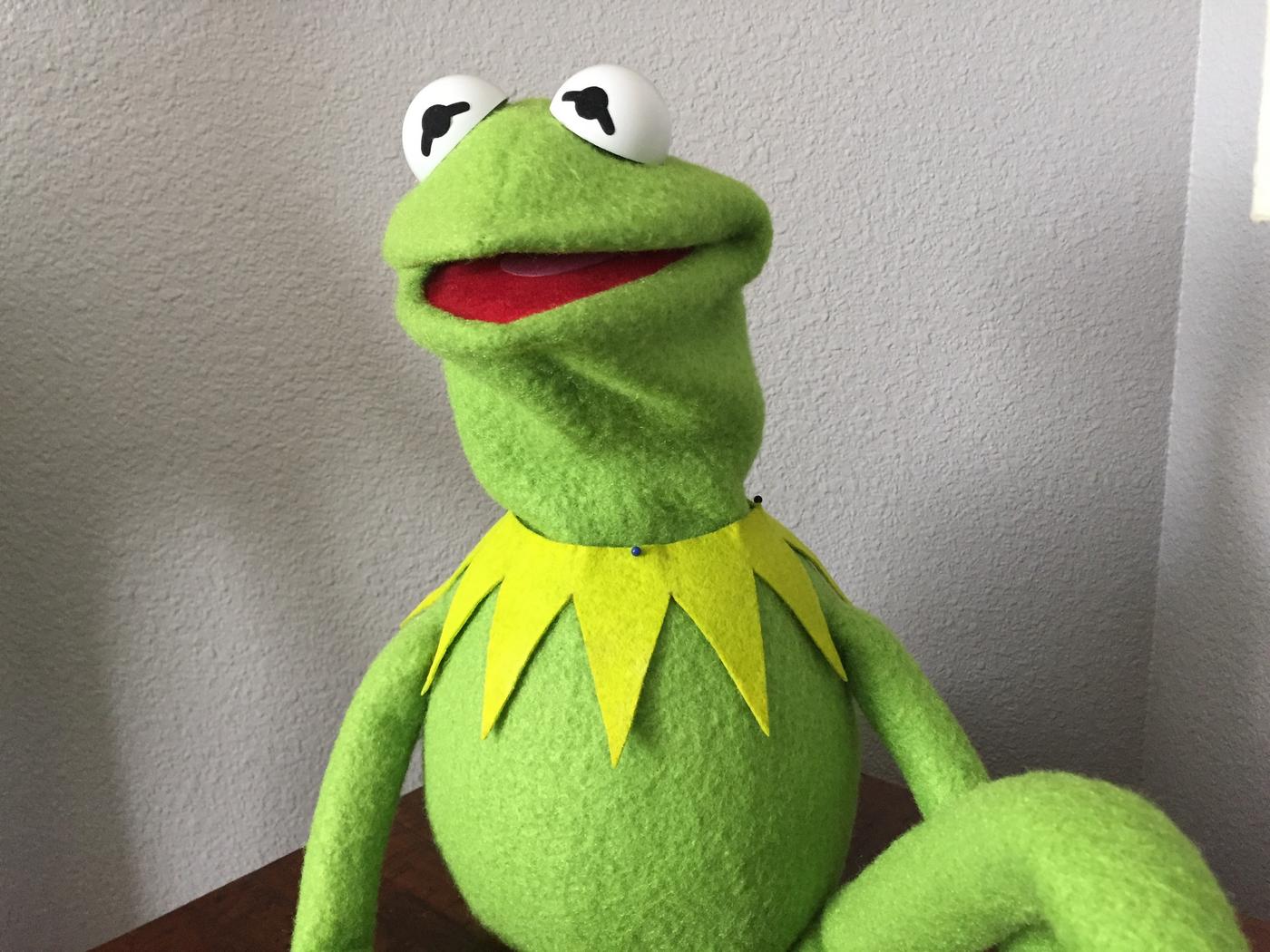 And below is pretty much the almost finished piece. Just need to stitch on the collar and attach the eyes, which I'll probably do via velcro so that I can easily remove them. Keep in mind this is a puppet, so the head is not filled with anything. I've added some stuffing for the pictures, as well as a tall cup that is holding his head up. I'll be building some sort of armature inside for display purposes since I don't really plan on using it as a puppet anyway. I have yet to add the holes in the hands for the hand rods but will do that at a later date.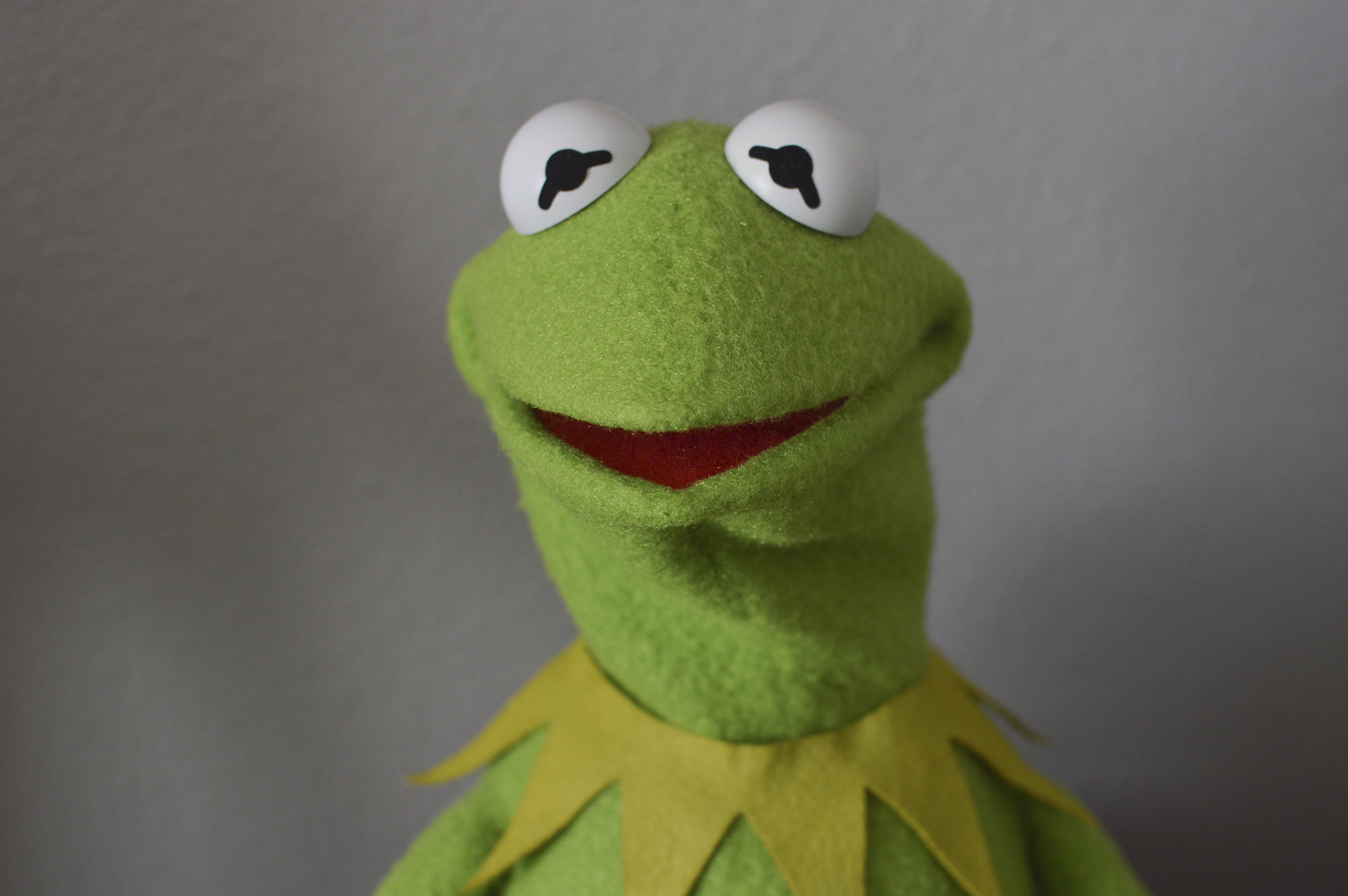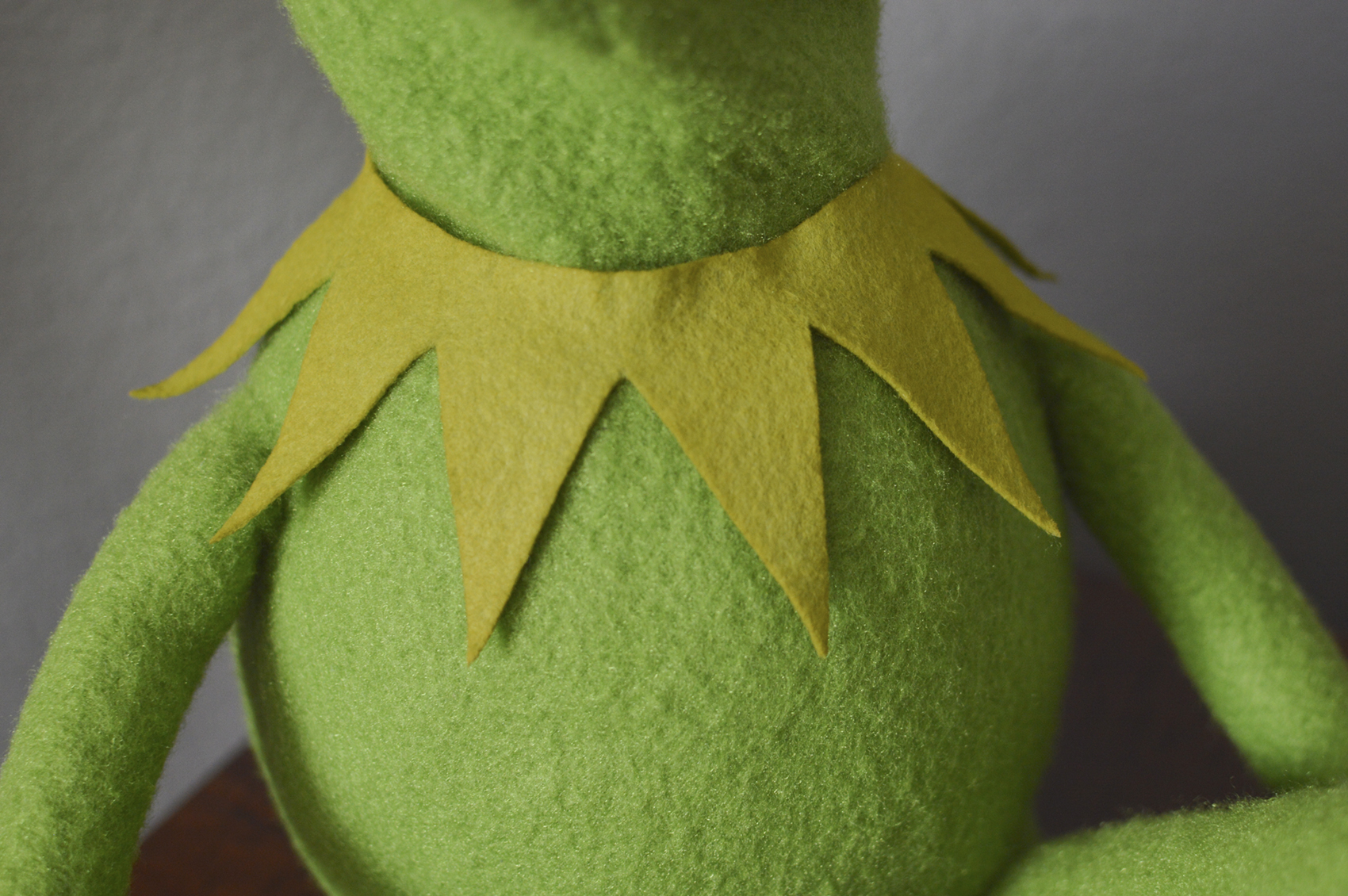 Kermit has always been a favorite of mine, so this was one amazing experience! Probably the most fun prop building project I've ever attempted. Took just a little over a month on this piece, not counting the week or so spent experimenting and practice stitching.


Version 3 Kermit; the final one I made. Inspired by the earlier Kermit look:

Last edited: