During my recent travels I've come across an artisan leather worker tucked away in the back of a Spanish village and I convinced him to have a go at reproducing the leather med pouch for me.
I gave him templates and reference pics and within three days he had almost completed it. The work is beautiful!
I wasn't able to find the right colour dye while abroad but have ordered some today to try out on some scraps before colouring it fully but the finished piece is super durable and beautifully hand worked. All organic (ie:-not chemically treated) different grade leathers (rigid for the frame and soft triple layered for the flaps for example). A super hardcore belt loop and a magnetic fastening to close and of course the debossed cross. This thing is built to last!
So after telling the maker about the world of Dreddheads he's up for doing more pouches if people are interested and I'm also working with him to get the rest of the set made up to the same quality. Stumm holder, mine pouch and flashbang holder AND I'm also thinking of going all out and getting a holster made from rigid leather. The quality of his work is phenomenal and this is certainly the best med pouch I've seen yet. it's as if it was real issue equipment - built to withstand the rigours of a mega city judges endless patrols.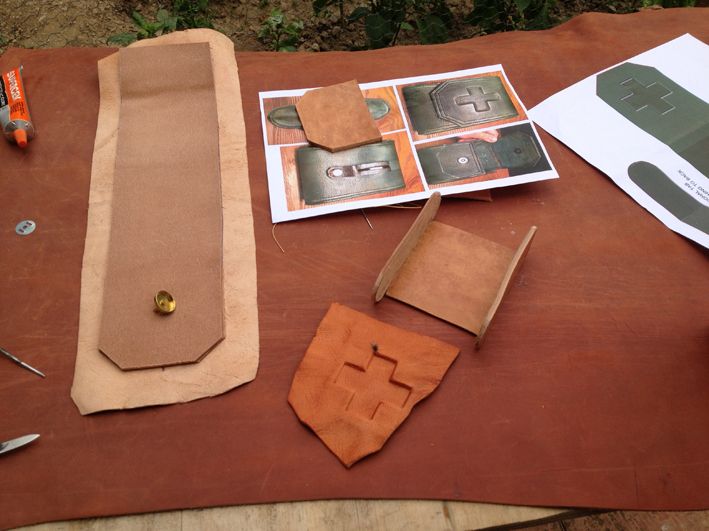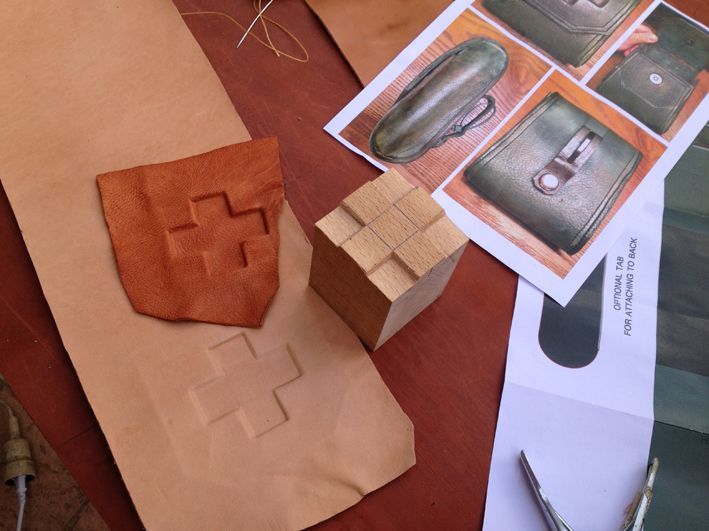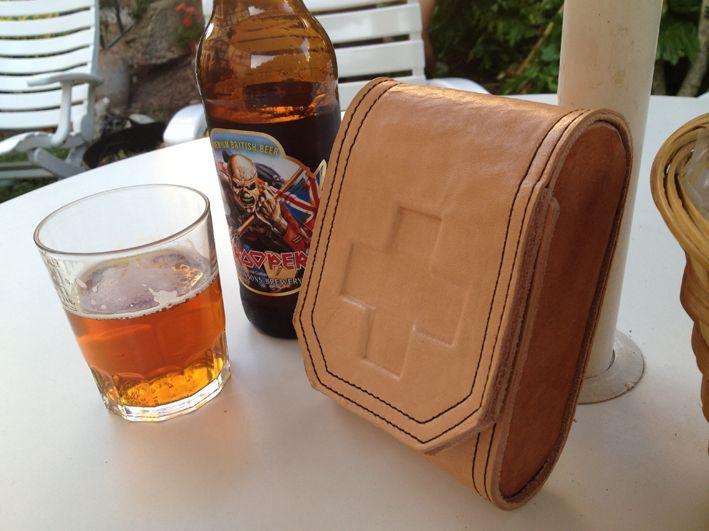 I come to the village quite often so can possibly get stuff as and when required, I'm also negotiating with him on price. I paid quite a bit for it as it was a prototype and he used the best materials he had but he could possibly use less expensive leathers to get a similar end result. He has since also made a second Med pouch that's even more accurate apparently but seeing as he is in a village in the middle of nowhere and has no internet communication takes a bit longer than I'm used to being a city boy
anyone up for a med pouch or perhaps a set pending price and pics of the remaining parts?
P.