I haven't posted in a while since I made my ALIEN Nostromo Crew Watch (ALIEN Nostromo Crew Watch). I've completed a few more props for my man cave with the latest being the Han Solo Star Wars: A New Hope blaster.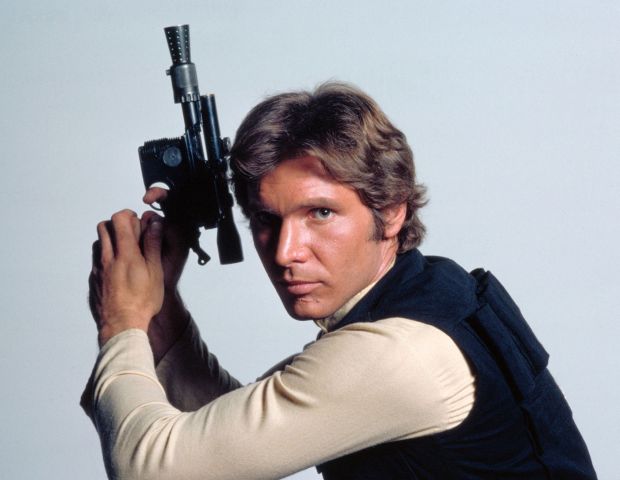 While there are some really good models available on thingiverse and other websites I wanted to model it myself so when I add the lights and electronics I could make any changes necessary. I used many of the pictures I found on therpf forums as reference as well as photos of the Mauser C96 so I could model it in Autodesk Fusion 360.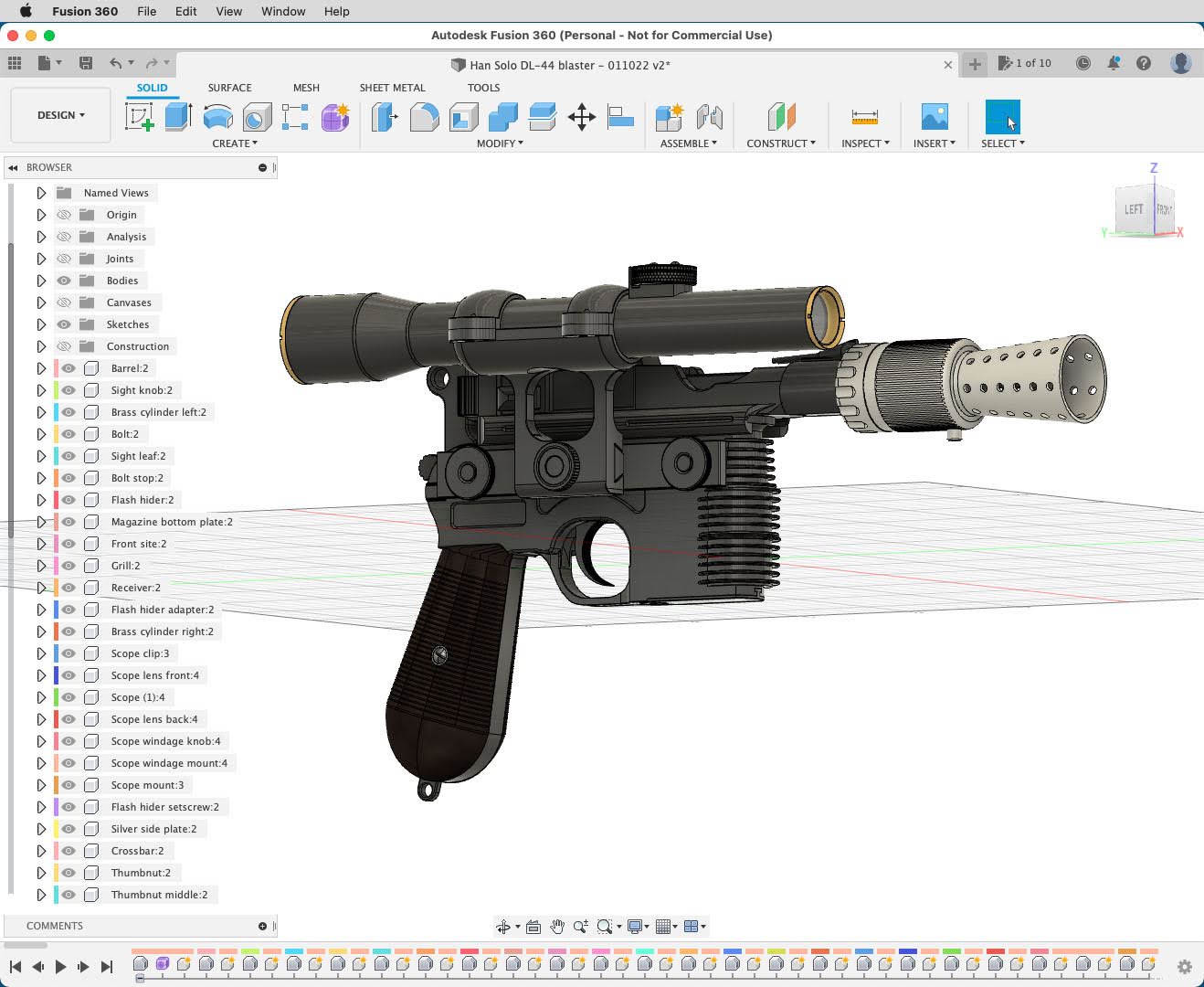 I used an Elegoo Saturn resin printer for all the parts.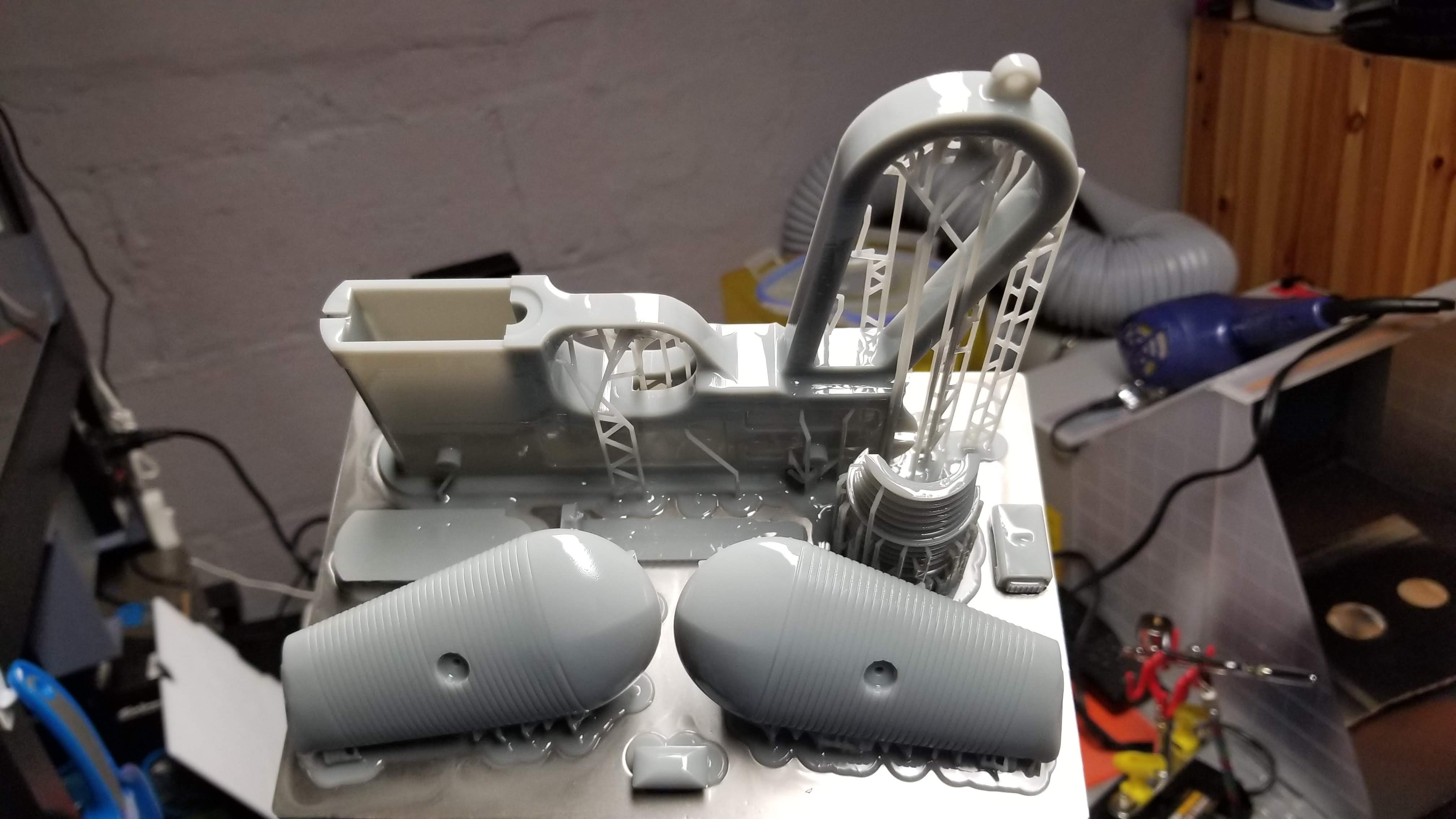 It took several days to print all the parts and after a lot of sanding I had an assembled model. At this point, nothing was glued yet because I had to add the electronics.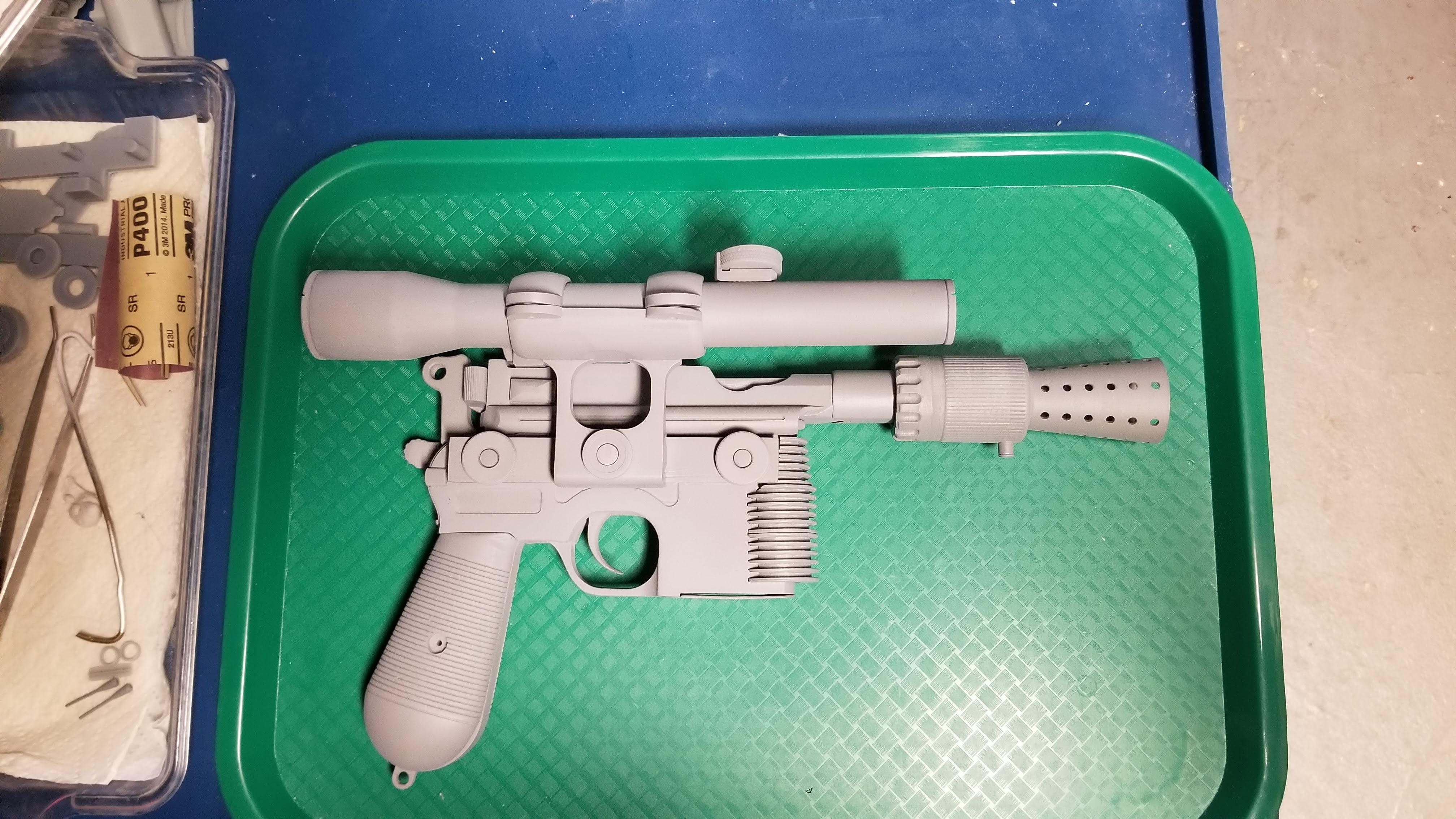 I applied a gray primer and airbrushed the basic colors of black (body), silver (front), brown (grips), and brass (scope).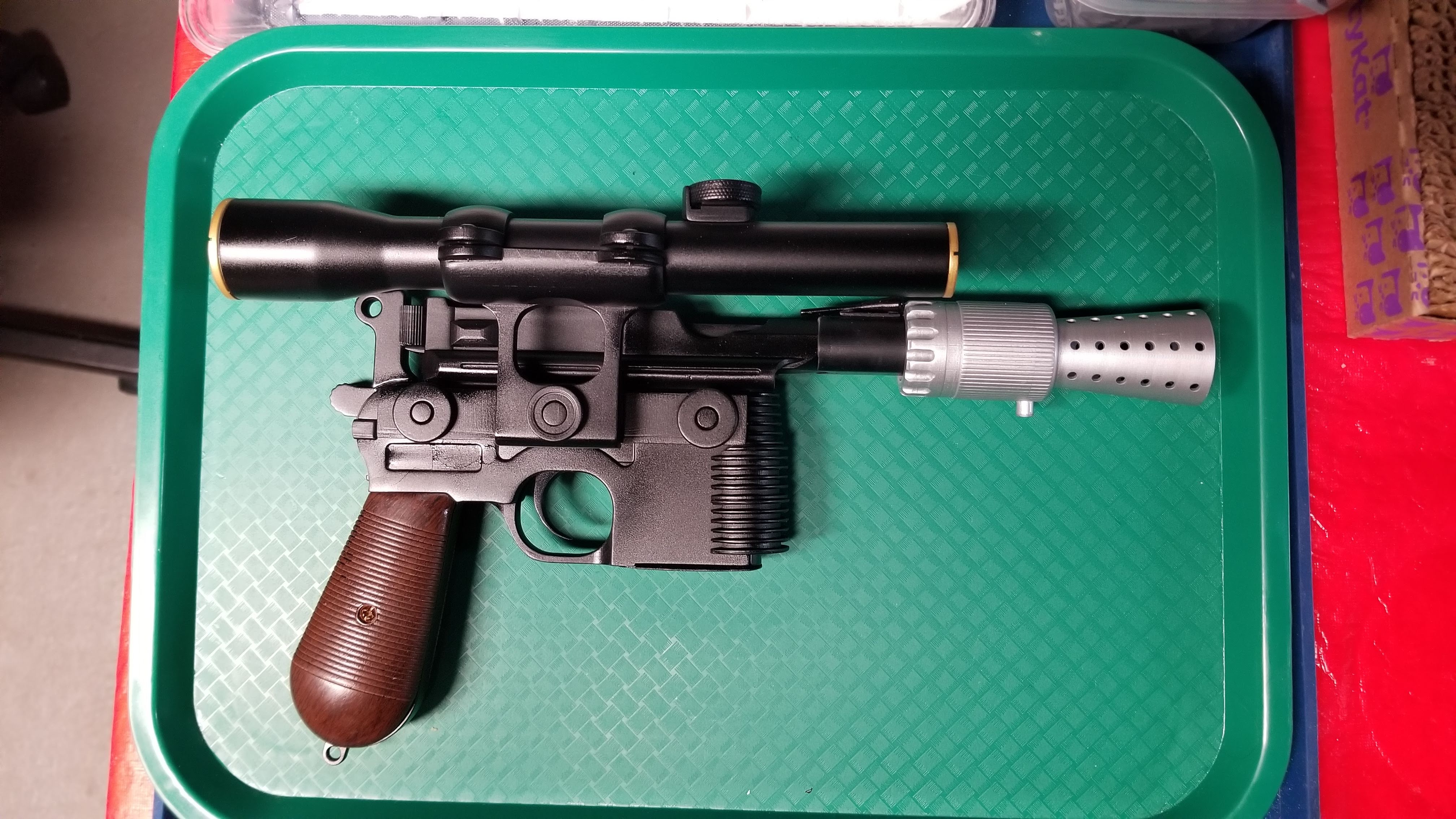 Then it was the fun part, I used reference photos of the original prop to apply weathering.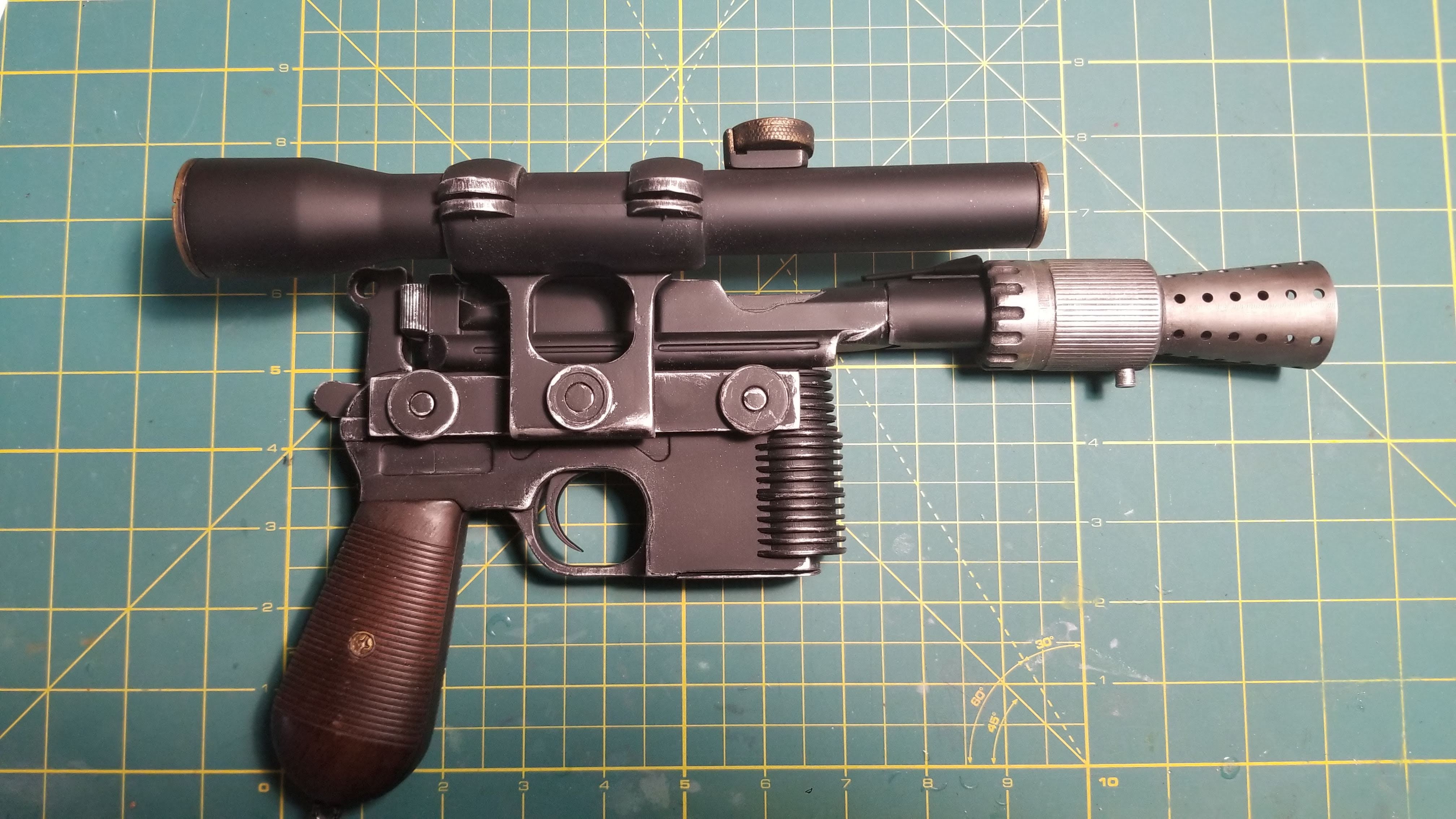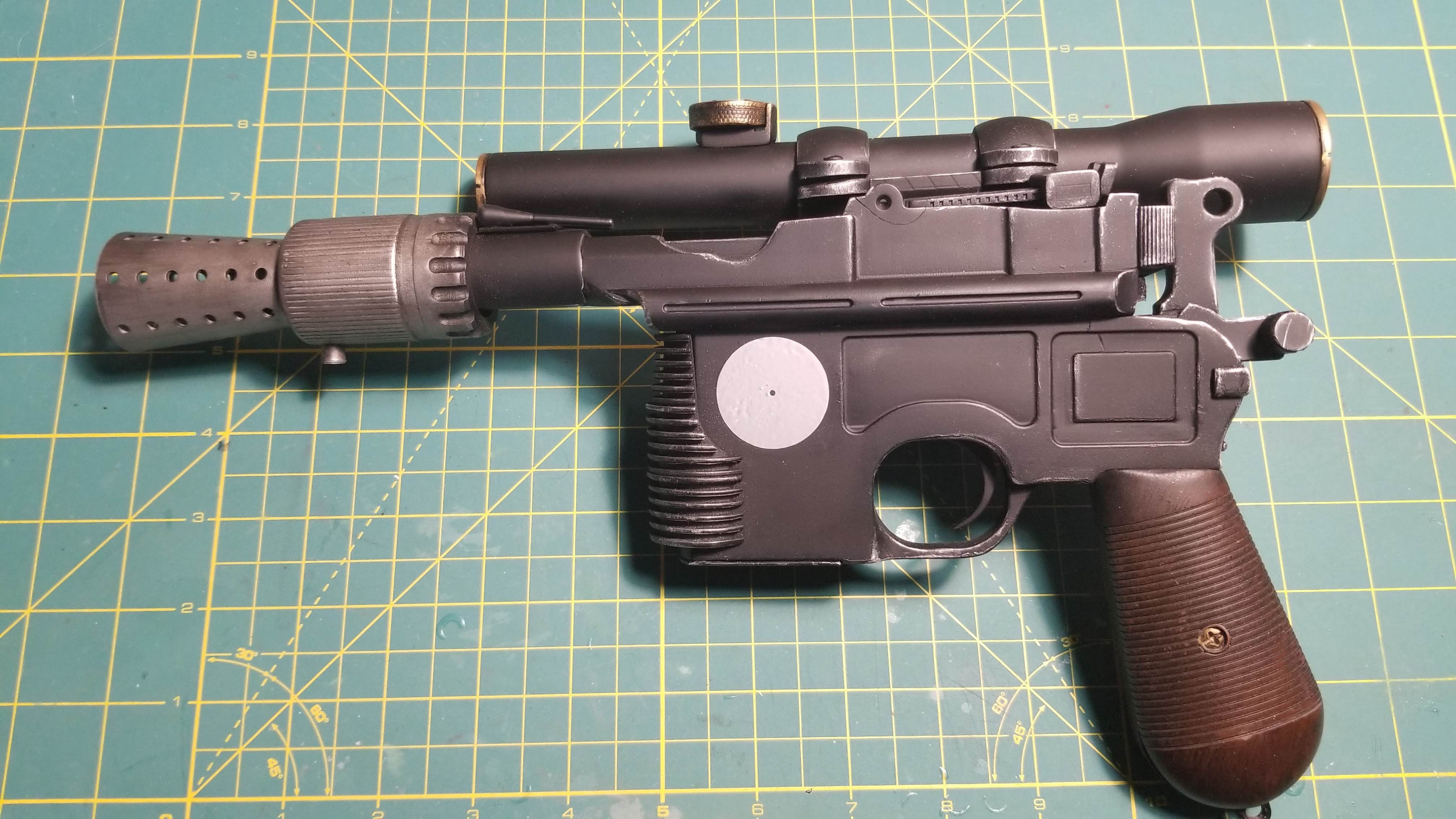 Side view.
Top view.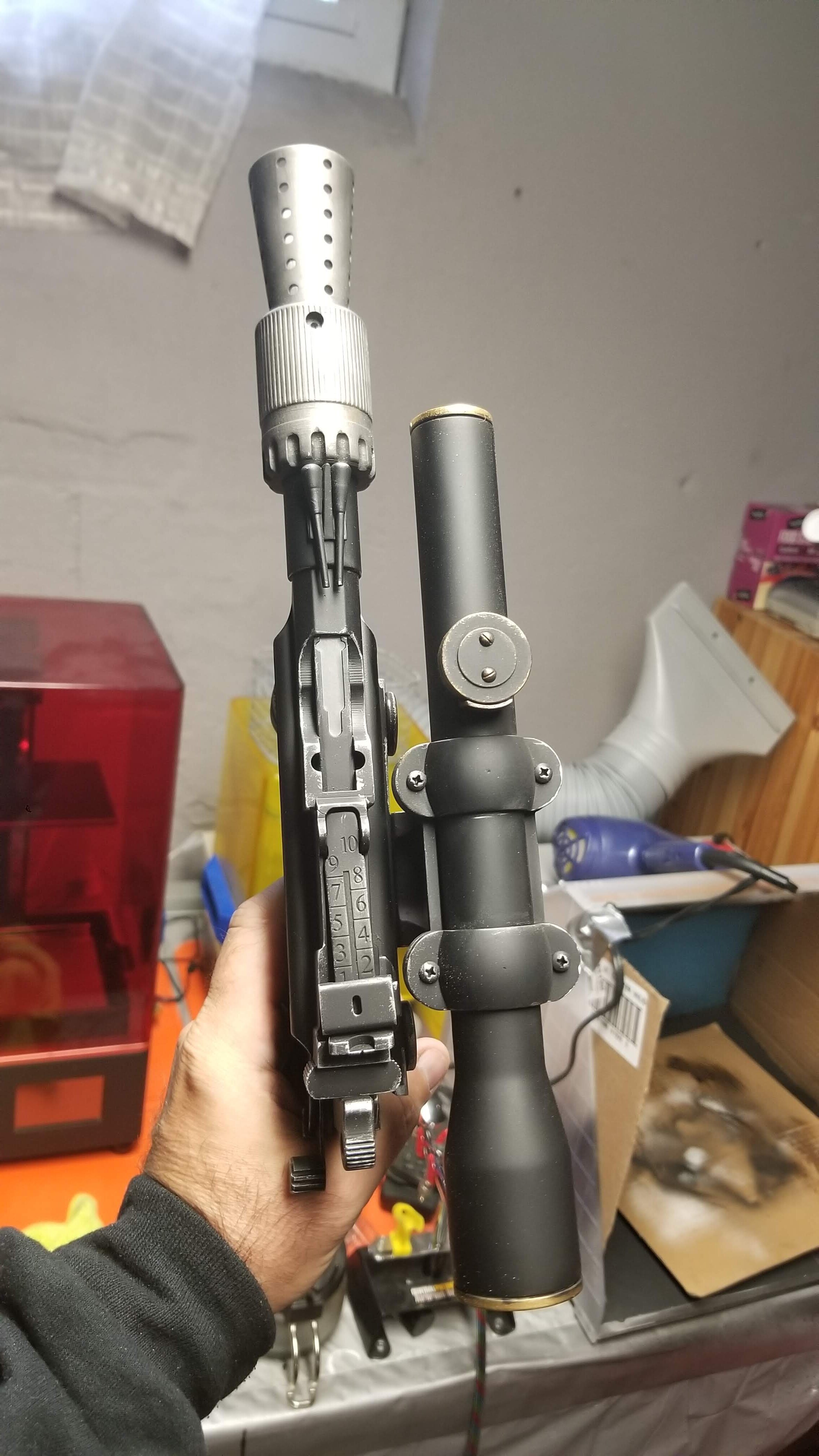 For the scope, I printed clear resin pieces and with my vinyl cutter I made a basic reticle in black vinyl.
I taught myself how to do basic programming in arduino and put a chip with a microsd card that holds the sounds in the area which would hold a clip in the Mauser. I had to design and make a custom trigger mechanism that would hit a switch to play the blaster sound and turn on the LED bulb in the front. I put an ON/OFF switch and charge port on the bottom so I can charge the lipo battery.
When it is switched on a startup phrase is said by Han Solo and when the trigger is depressed the LED and blaster sound go on.
I found a nice stand on thingiverse and modded it to fit my prop. I added the text as white vinyl.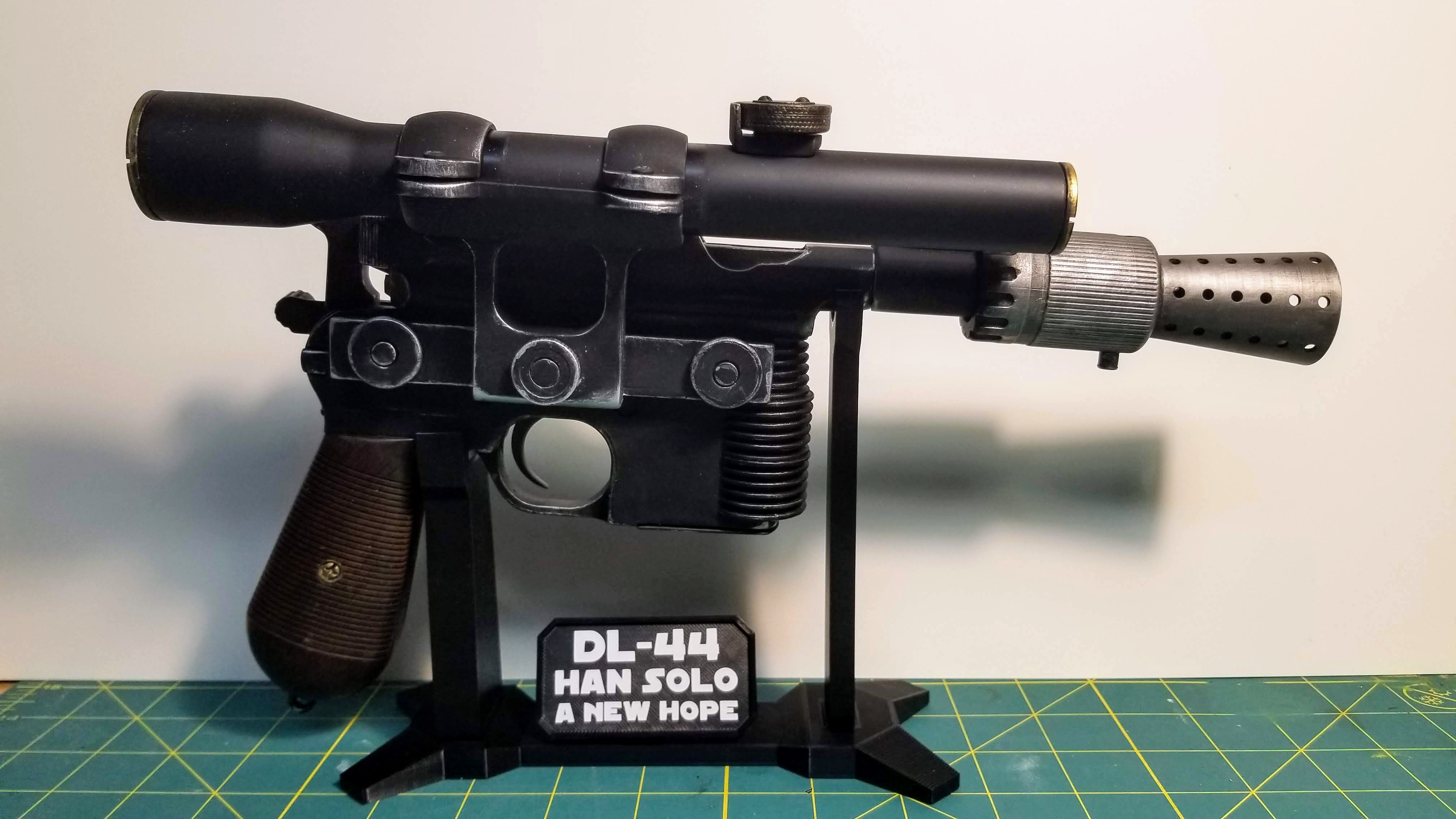 Last edited: