Sr Member
RPF PREMIUM MEMBER
I made this helmet a while ago, but now have the chance to share it. It's my first fully finished pepakura helmet so it didn't turn out nearly as good as some other people on this forum. Mainly from the lack of tools I had. It was originally a pepakura file by RUNDOWN. Then was covered in resin and bondo. I hardened the inside with rondo (a mix made of resin and bondo) and just sloshed it around. Sorry I don't have pictures of these because I didn't have a camera at the time. I do however, have pictures of the final product.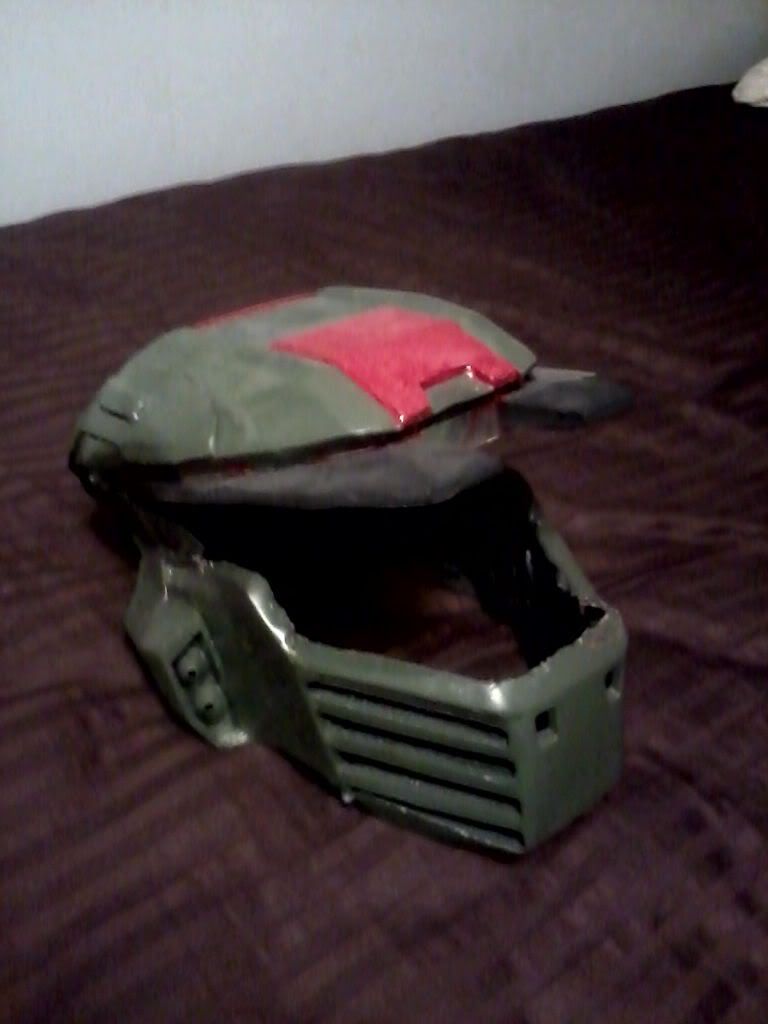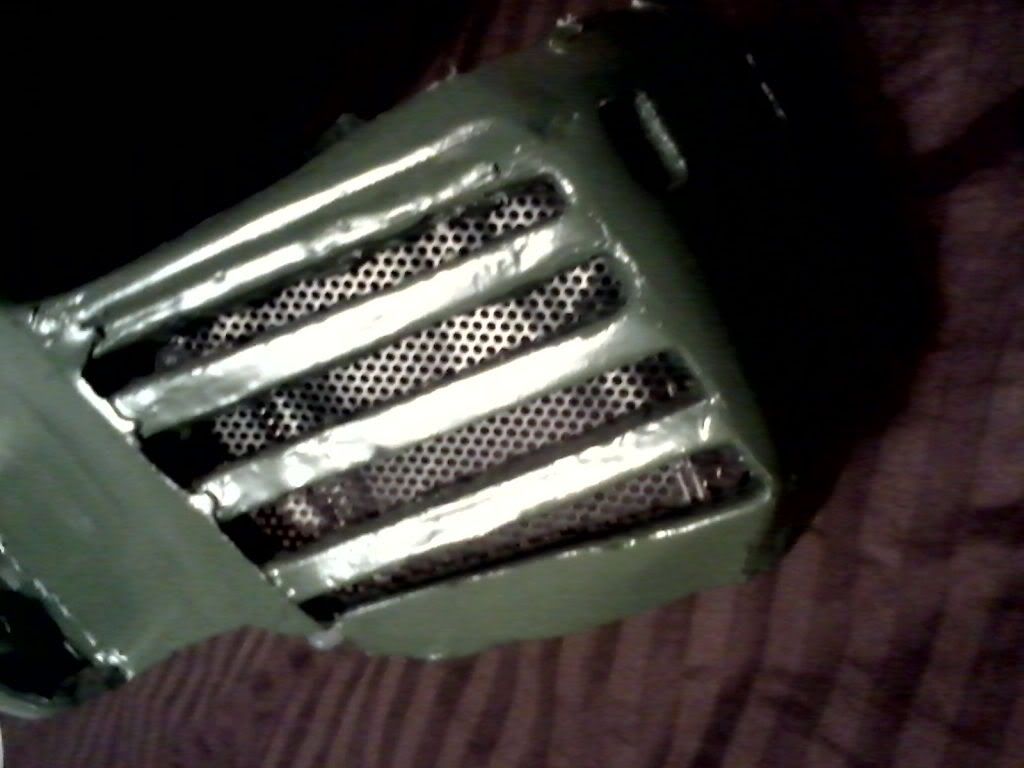 I installed vents on the sides and the front so there would be more air flow. It works really well. And as you can see, the bondo work isn't too good.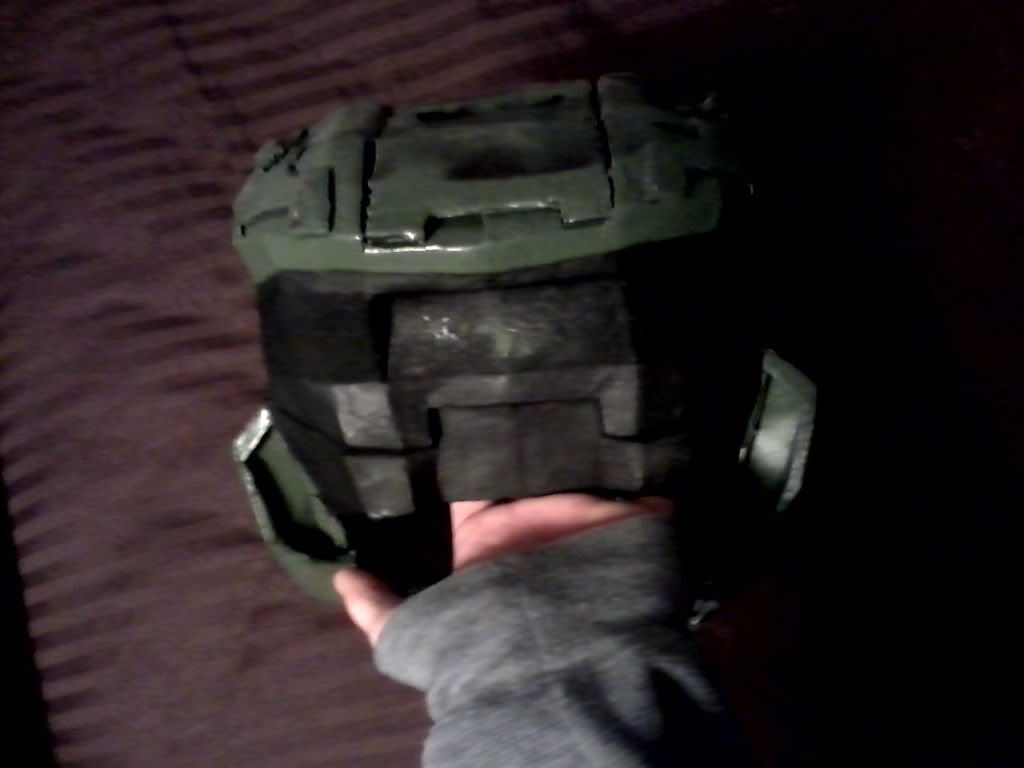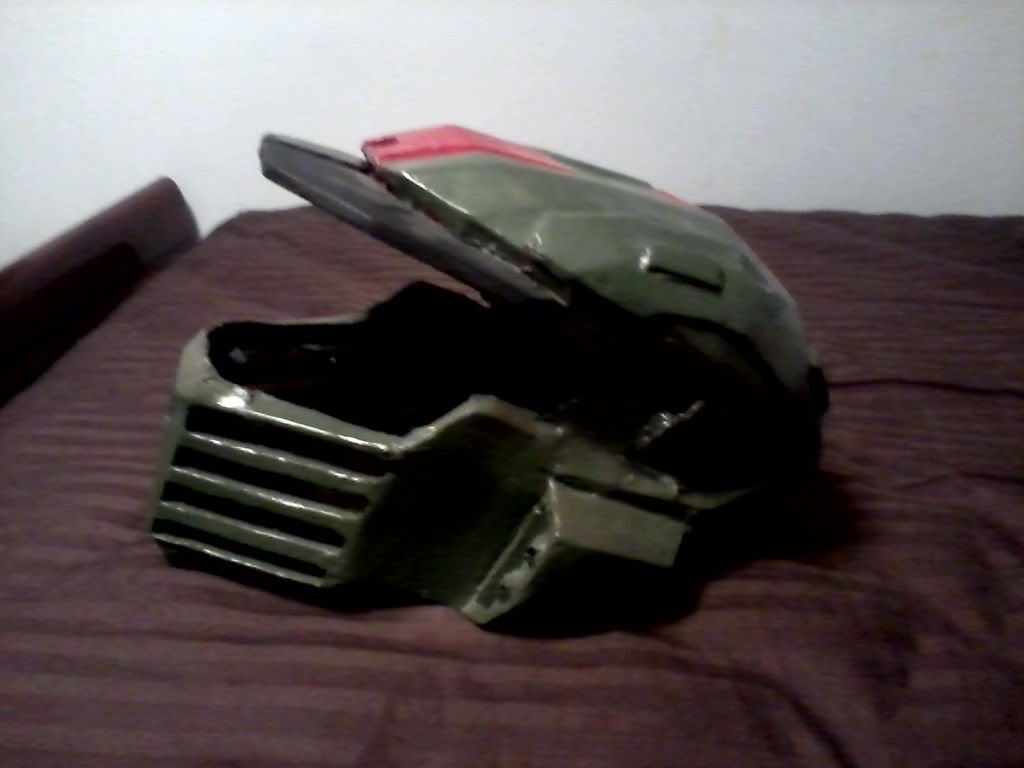 Let me know your thoughts.