Here is a replica Halo 3 Shotgun made from foam floor mats. It is very light and great for photoshoots.
I am making a second replica and have made some design improvements, as well as putting LEDs in the sights. It is almost ready for paint.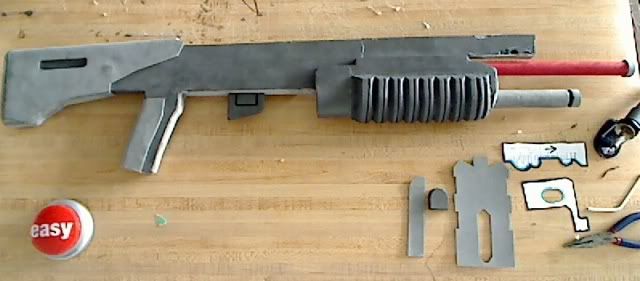 In Halo it pays to have a doctorate in shotgun surgery.