.'.
First I would like to thank everyone here that helped in the making of my suit (The Hunters Lair ROCKS!). So I went to my towns 22nd annual Halloween Block Party for the revealing of my suit. Let me tell you I had a ball of a good time.
There where thousands of people there and I couldn't go a few feet without hearing "Can I take a picture with you?", "WOW!", "Awesome!", "That's so Cool!" B) , "Where did you get that?" and "how much did that cost?" I loved every minute of it, kinda felt like a movie star with people surrounding me snapping photos, it was great.
I musta took hundreds of pictures with people, had a TV interview too (my helper did the talking I told him before hand to make sure to tell about The Hunters Lair.com) also had two newspapers take pics. I let anyone that wanted take there photo with me except one person that yanked on my dreads from behind I turned around and said a big NO. There where some crazy's out too, women can say the craziest of things (can't comment here gotta keep it clean
) I was laughing inside the mask
. My suit all came together with me working right up till the last minute literally (pulled another all nighter
). I decided to also include the sound system I got a few days before too. I whipped me up a pouch to carry the speaker and sound board with batteries in to my belt. It was a last minute cool extra that people liked. With that and my cannon and bomb gauntlet it really made me stand out. Not that I didn't already with the feet and mask I was around 7 feet tall. I made a few kids cry
(sorry
) I stayed in costume for over 4 hours I know and loved every minute of it. I think the best part of the night was when my daughter showed up after her practice. To see the look in her eyes and the grin on her face made me swell with pride. She had know idea that people would react the way they did to the Predator. She did all the picture taking for me too.Anyway here are some photo's from the 2009 Halloween Block Party.
.'.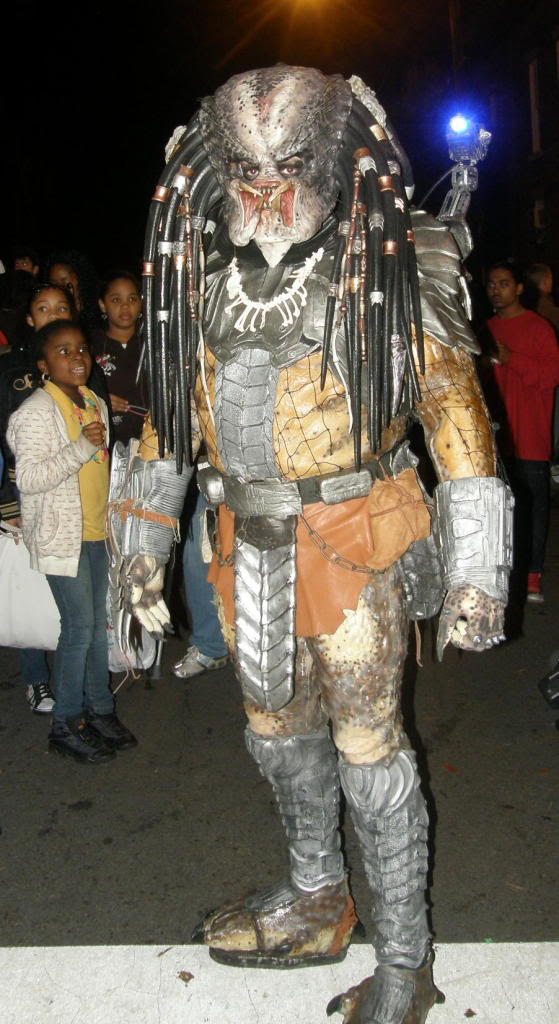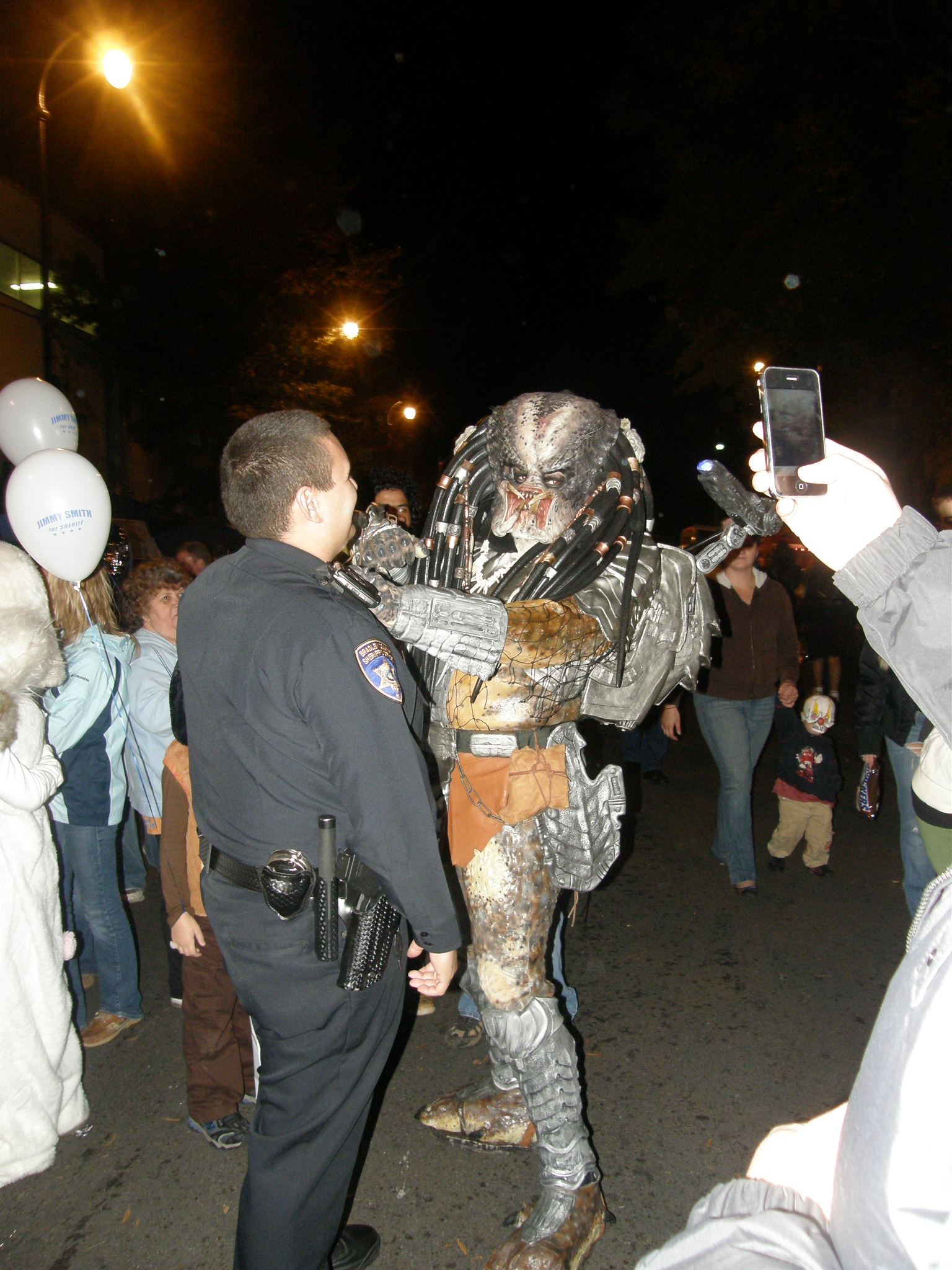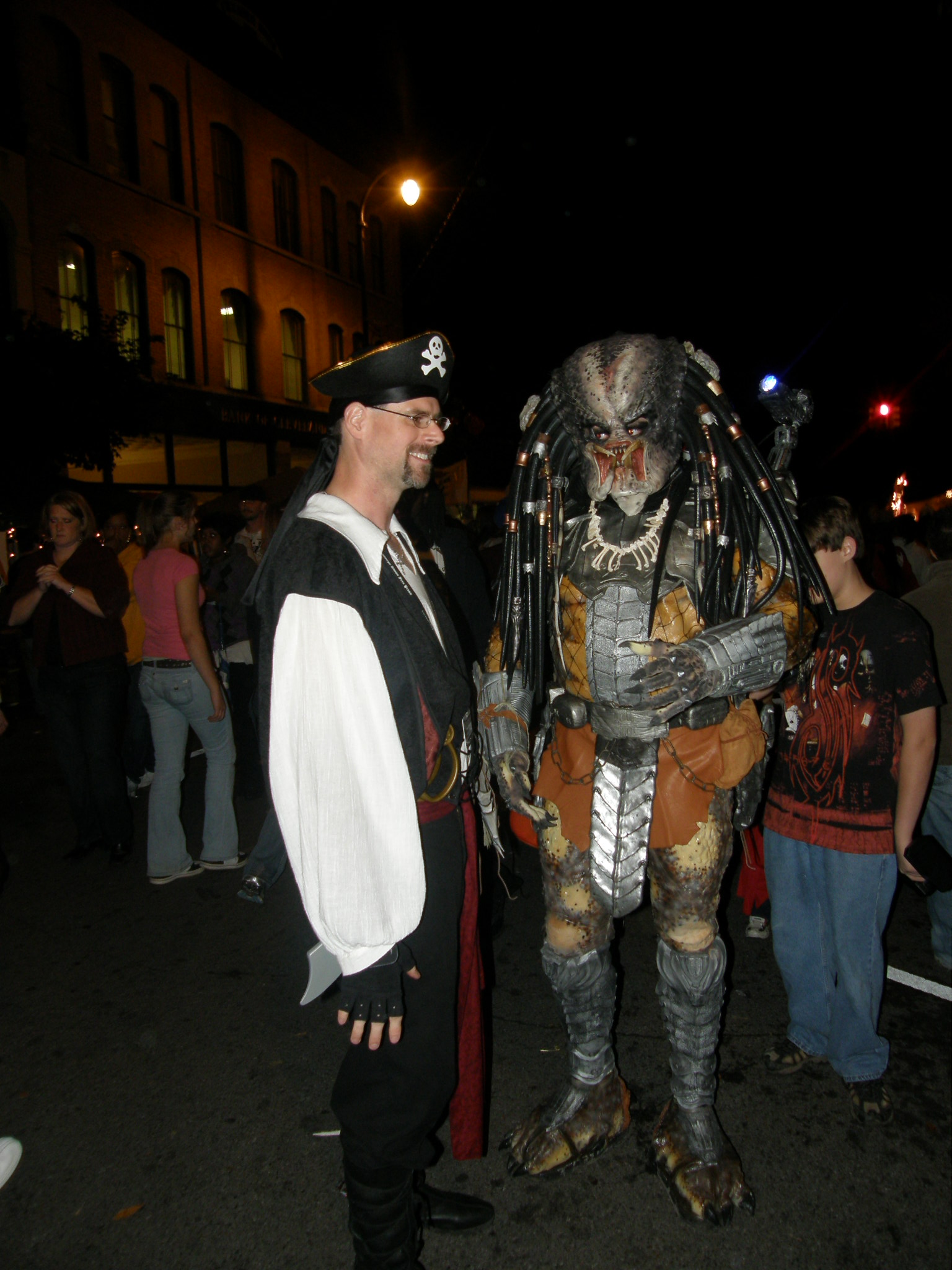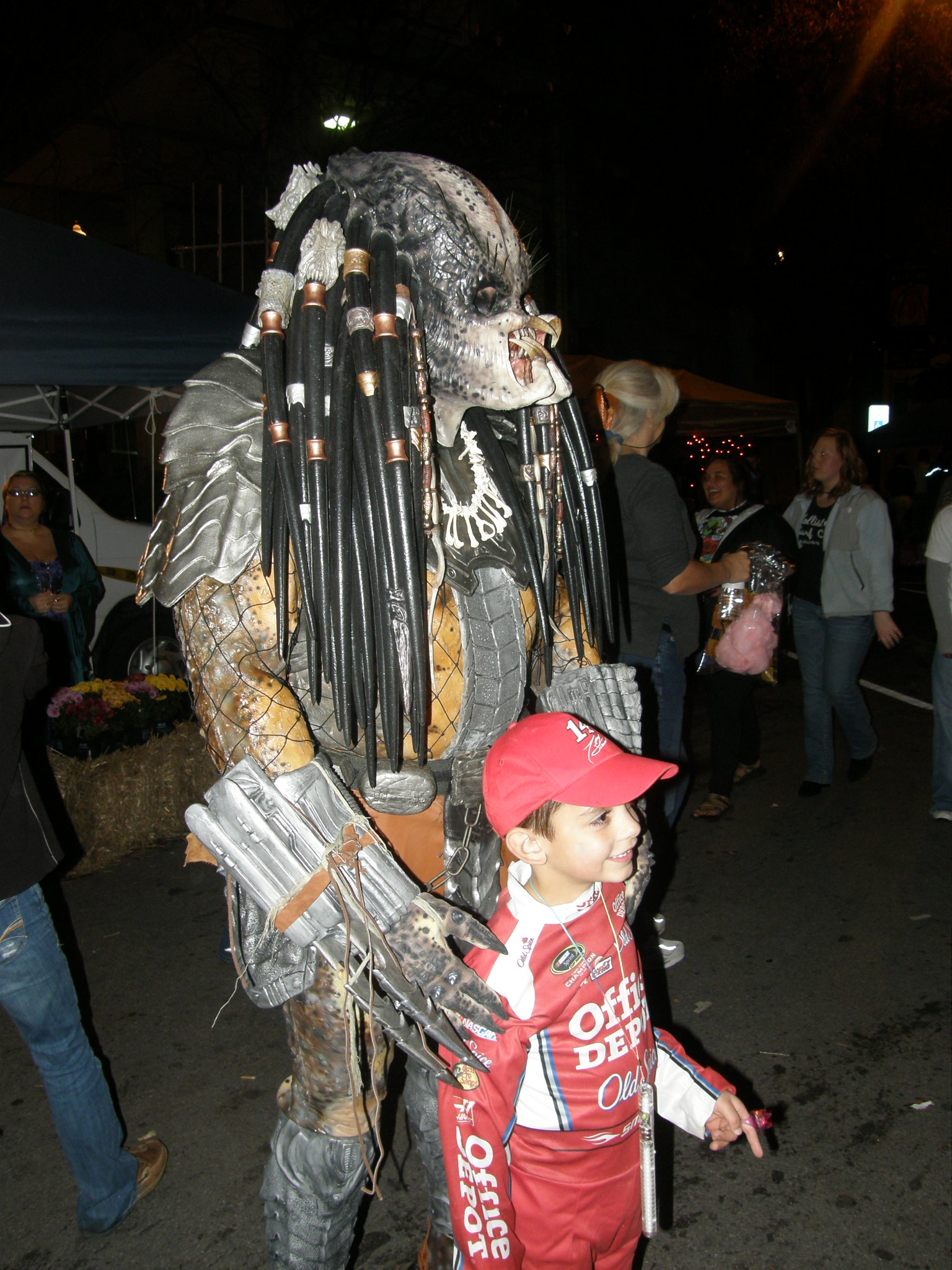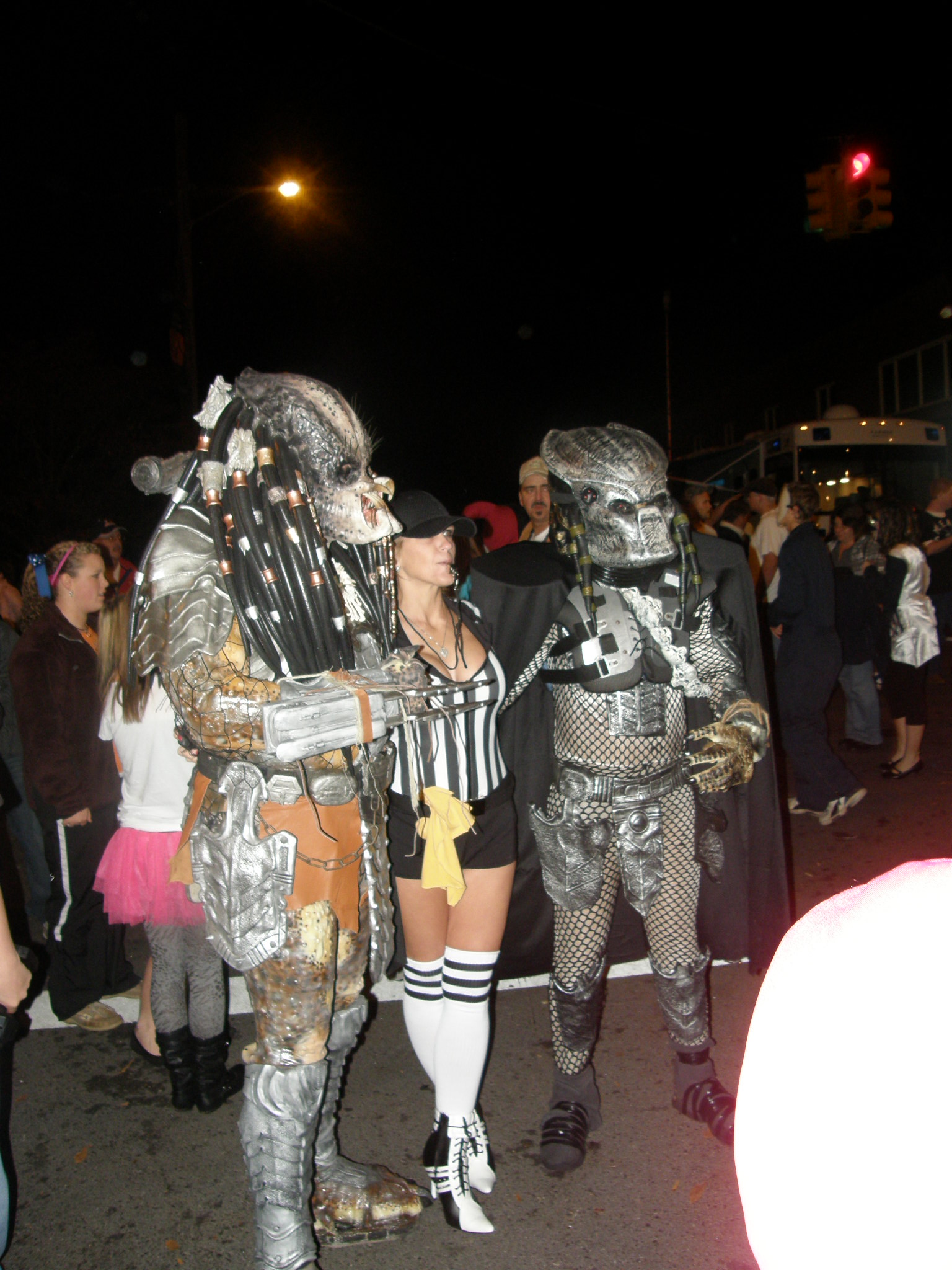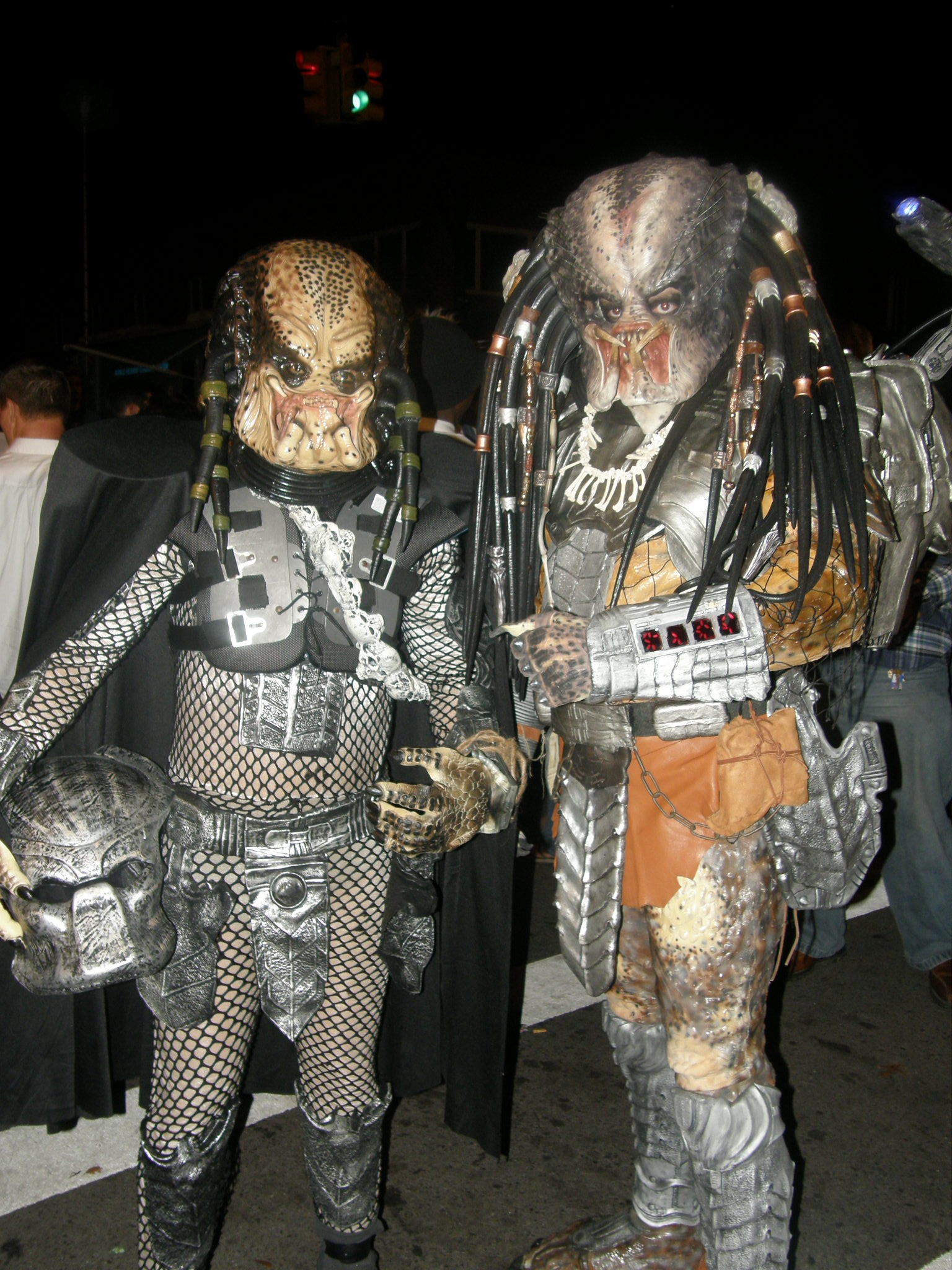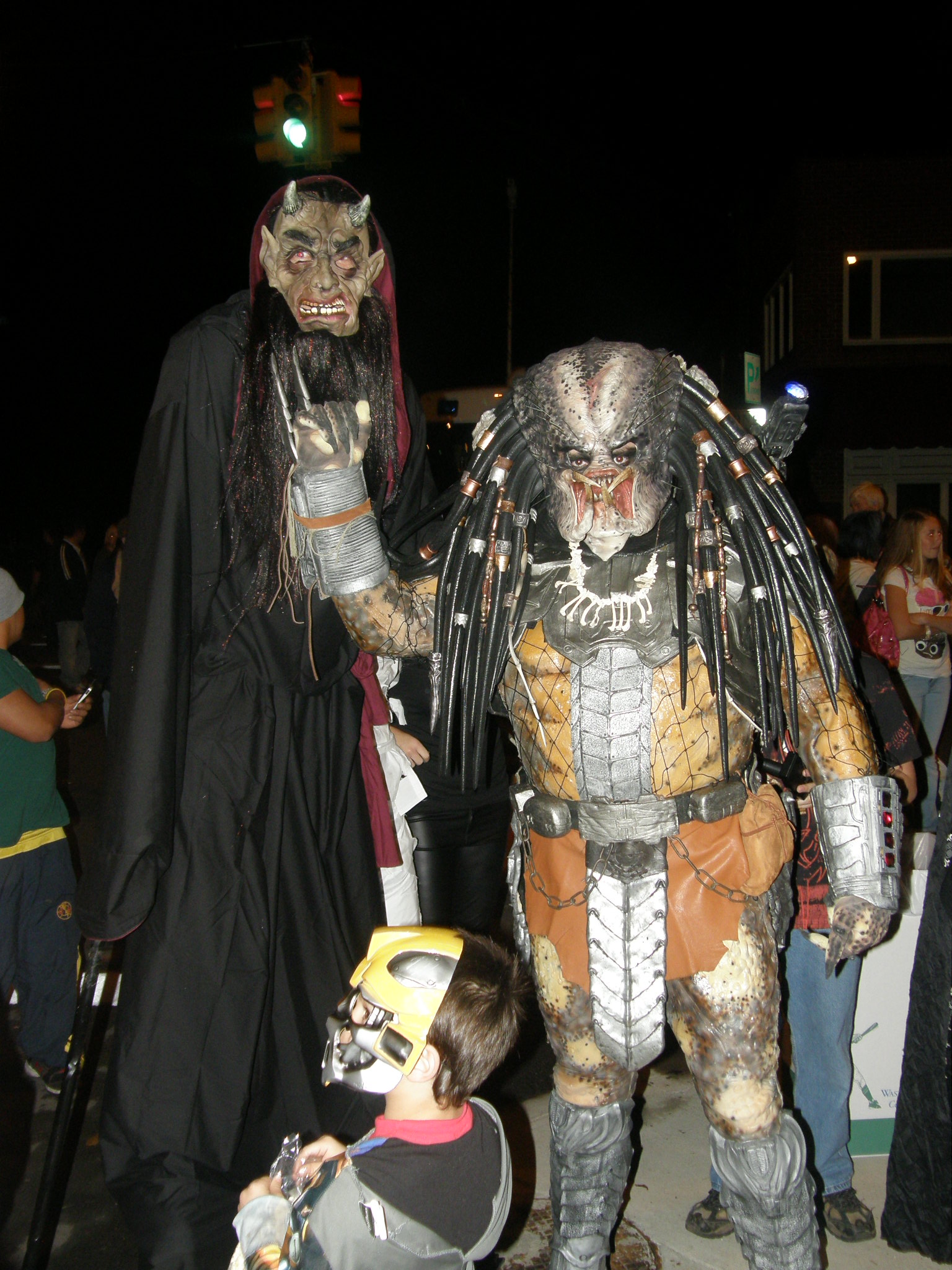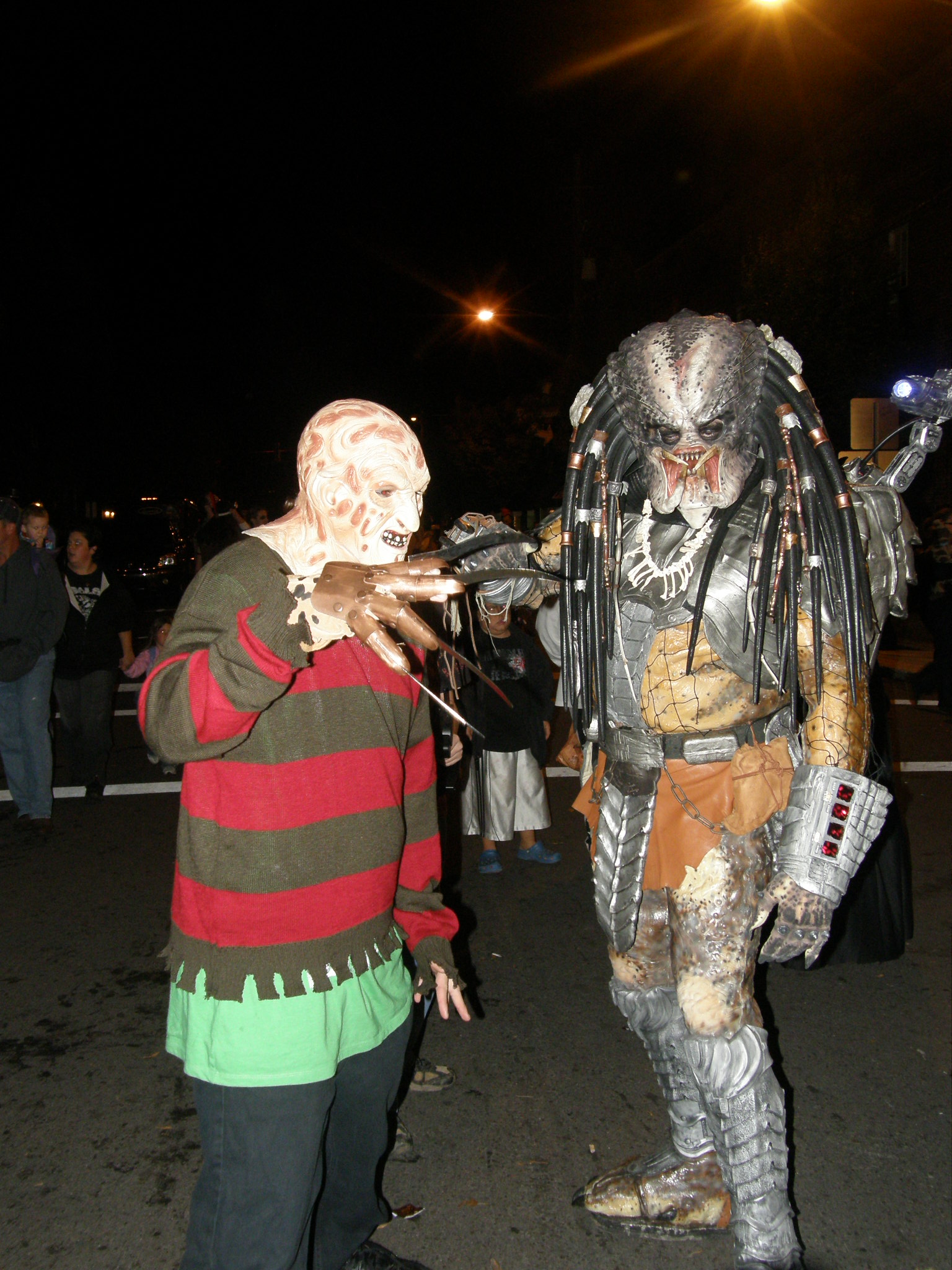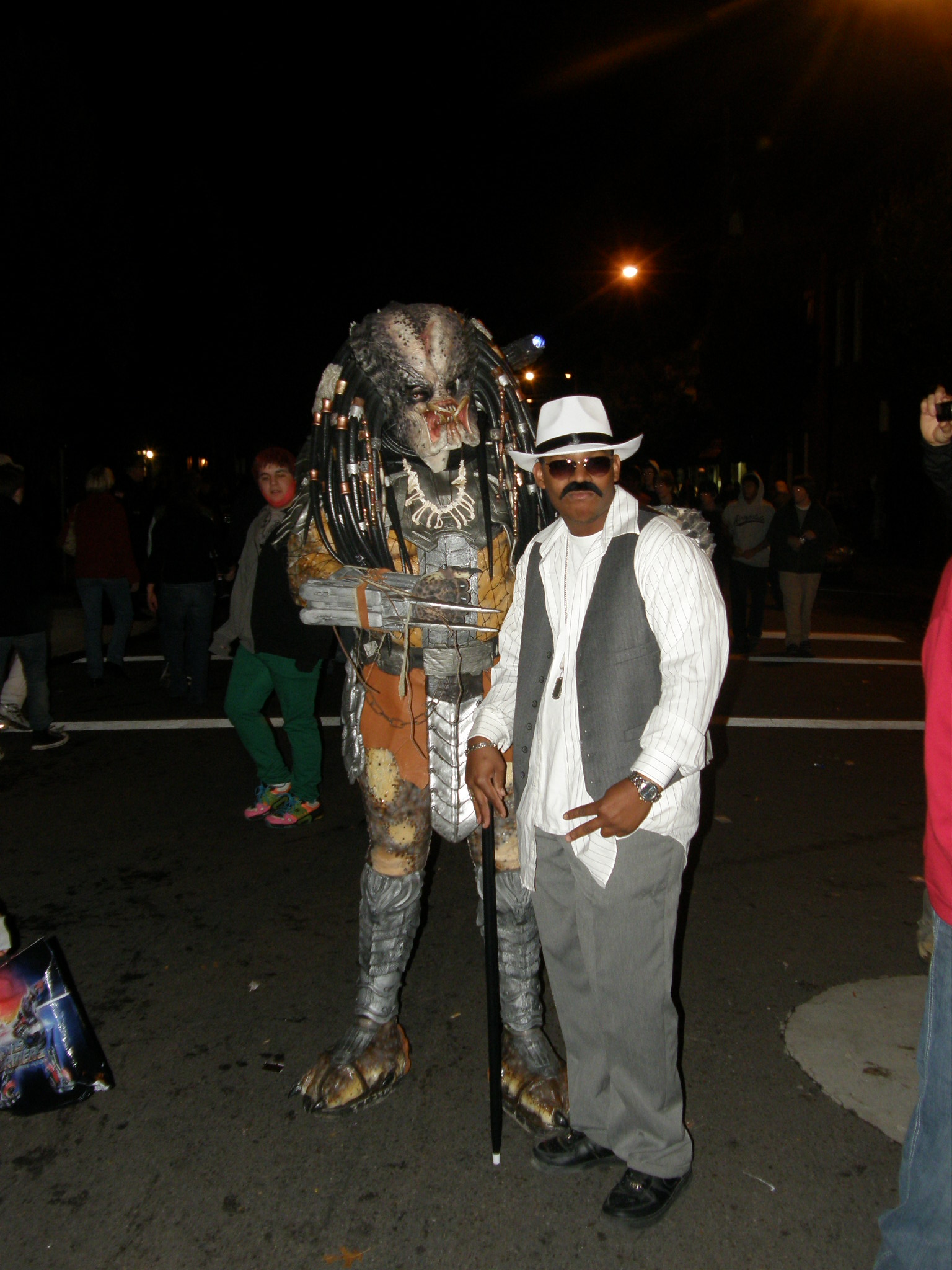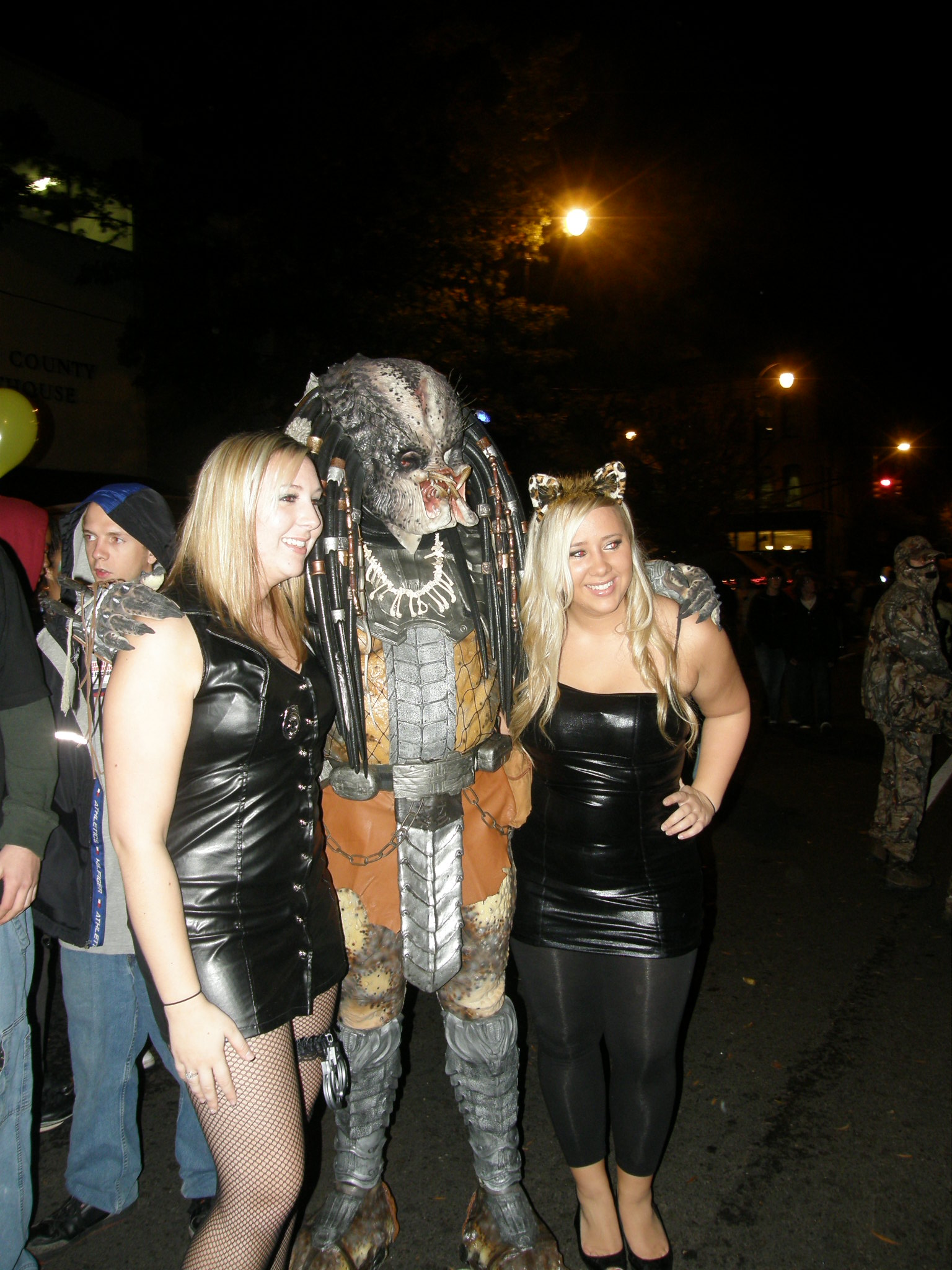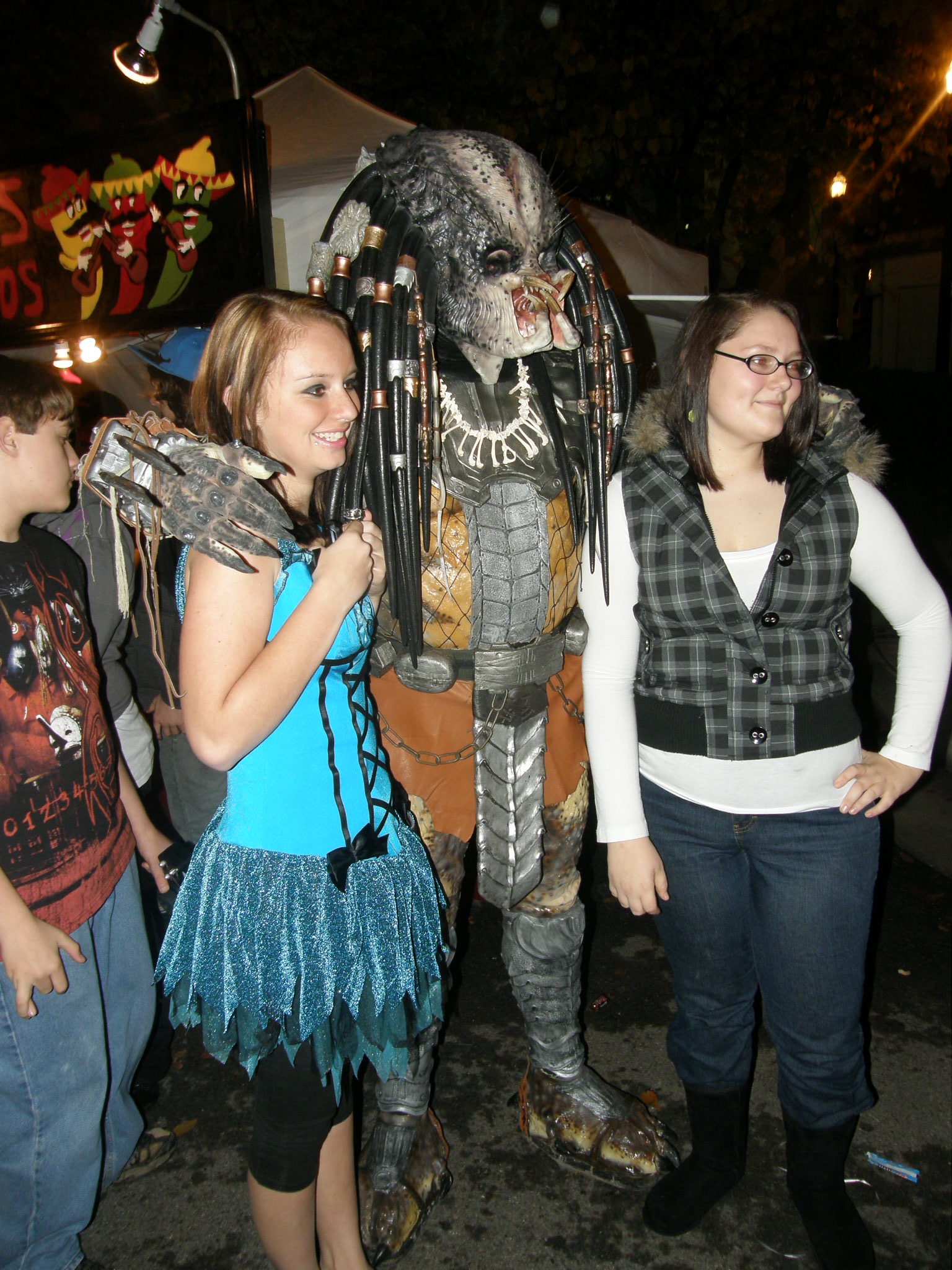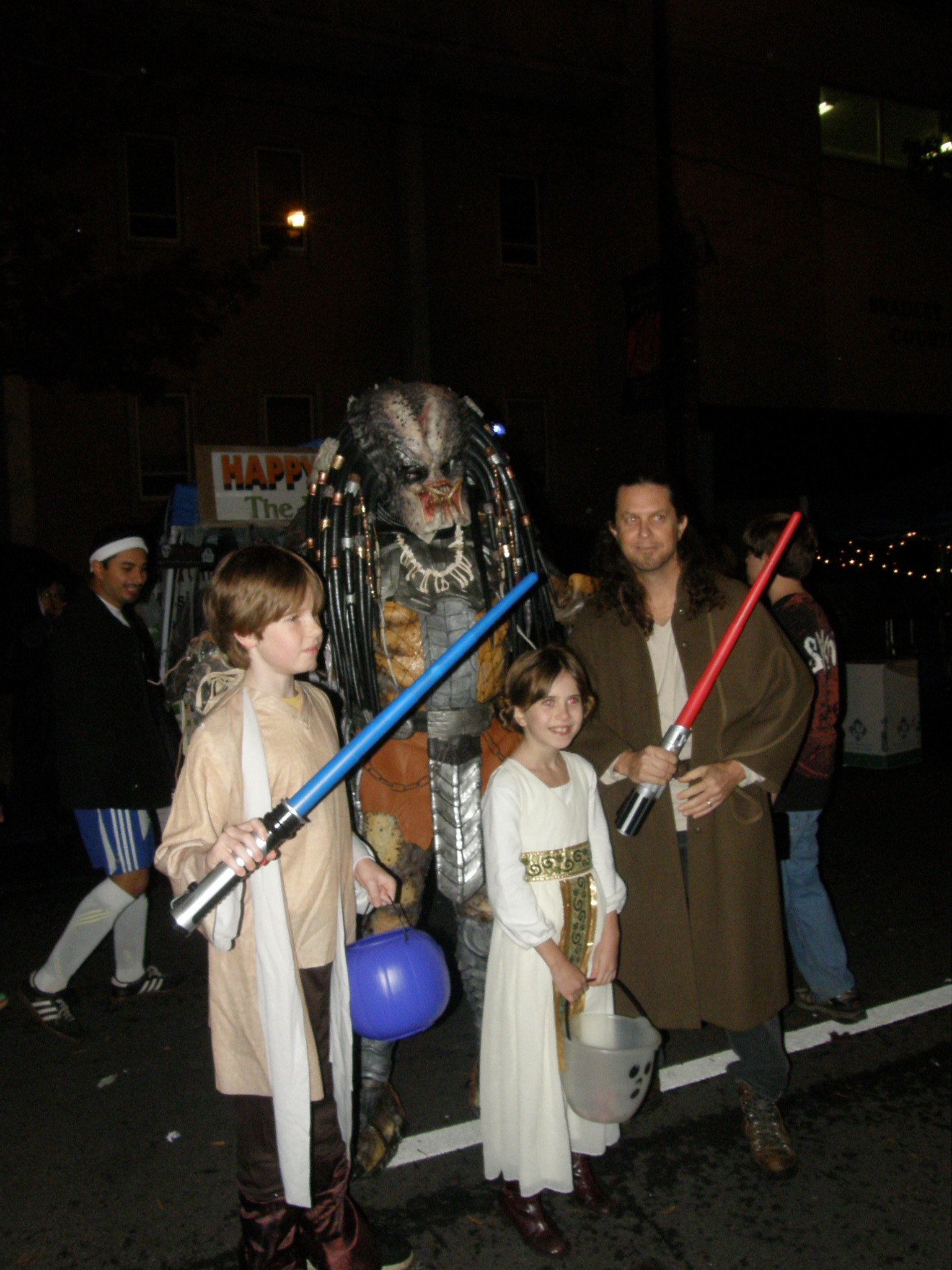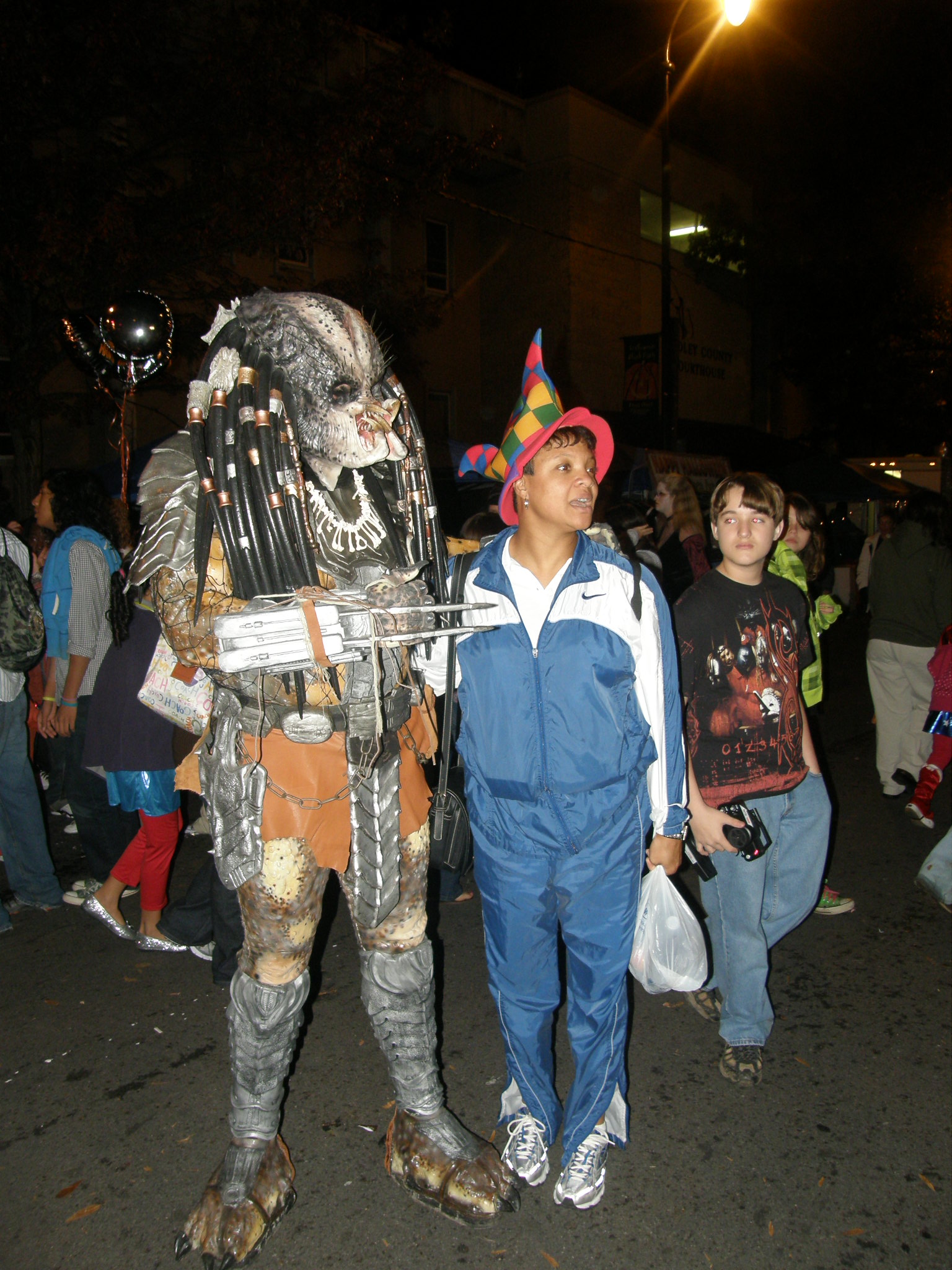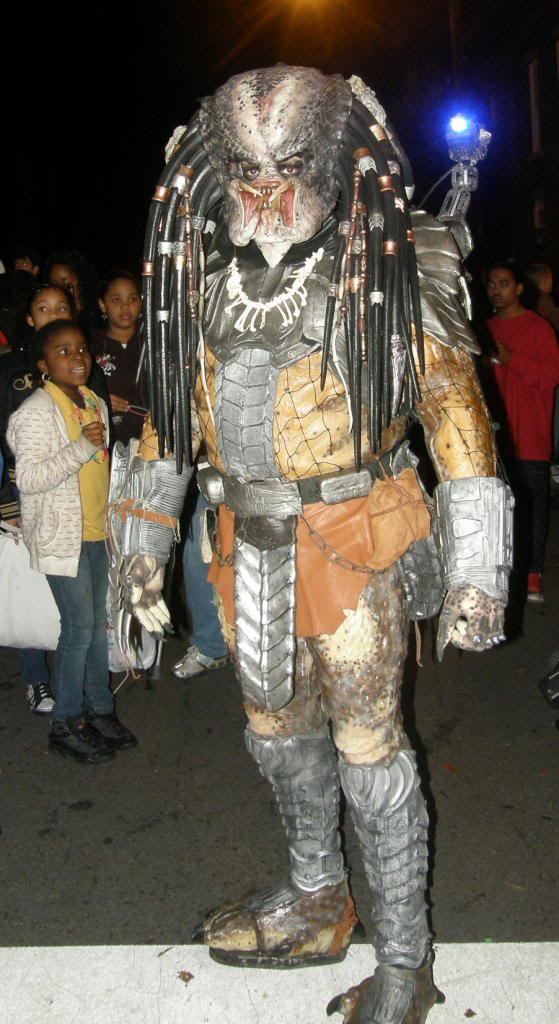 Last edited by a moderator: