The Tau Cannon from Half-Life has captured imaginations of gamers and 3D artists ever since Black Mesa first presented a high-definition render to build anticipation for their mod: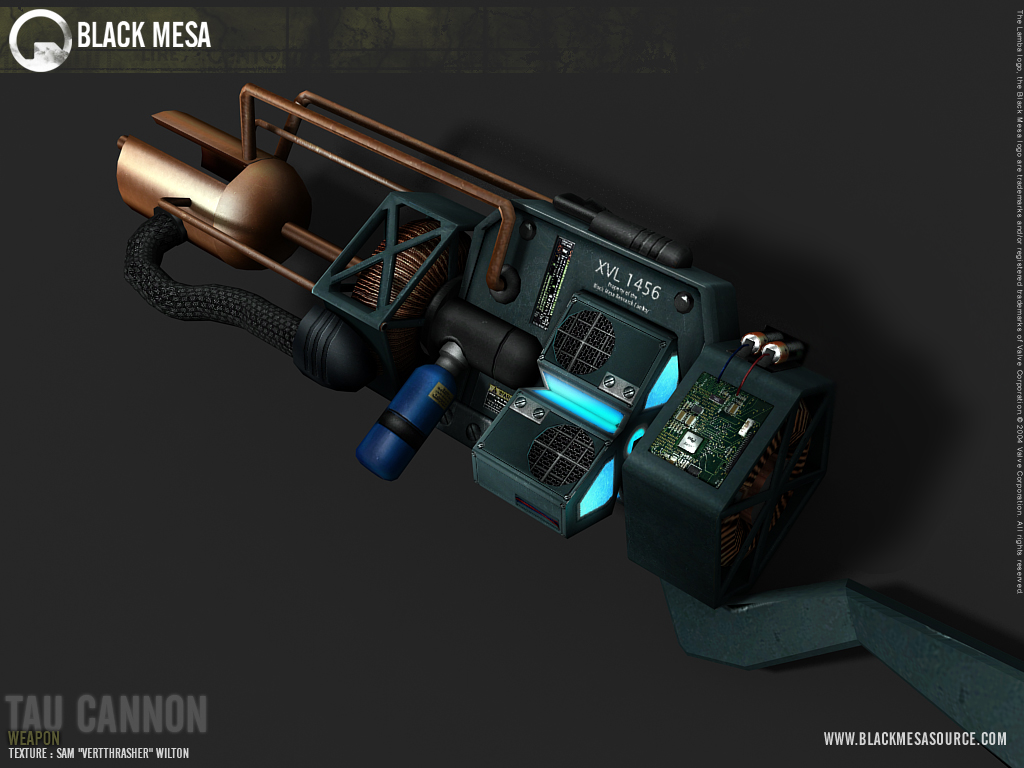 Other artists followed suit with masterpieces like this one from Alexander Rain:
I had various renders of the Tau Cannon on my desktop since 2012 and kept dreaming about making my own out of aluminum, copper, and rubber. At last I have a chance to do this!
Here's my initial CAD model in Autodesk Inventor. This blends my favorite parts from all re-interpretations, although it's heavily skewed toward the "original" from Half-Life 1".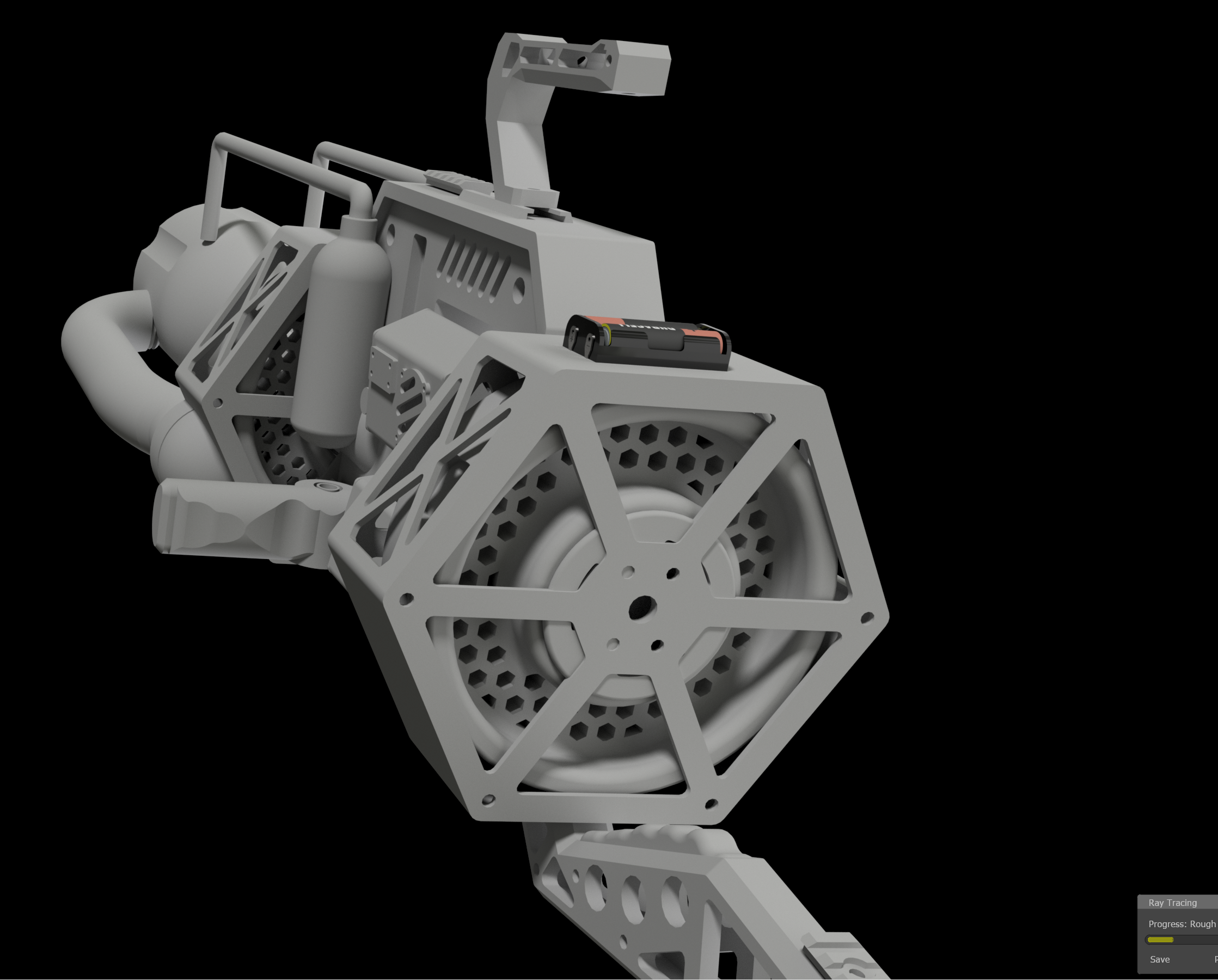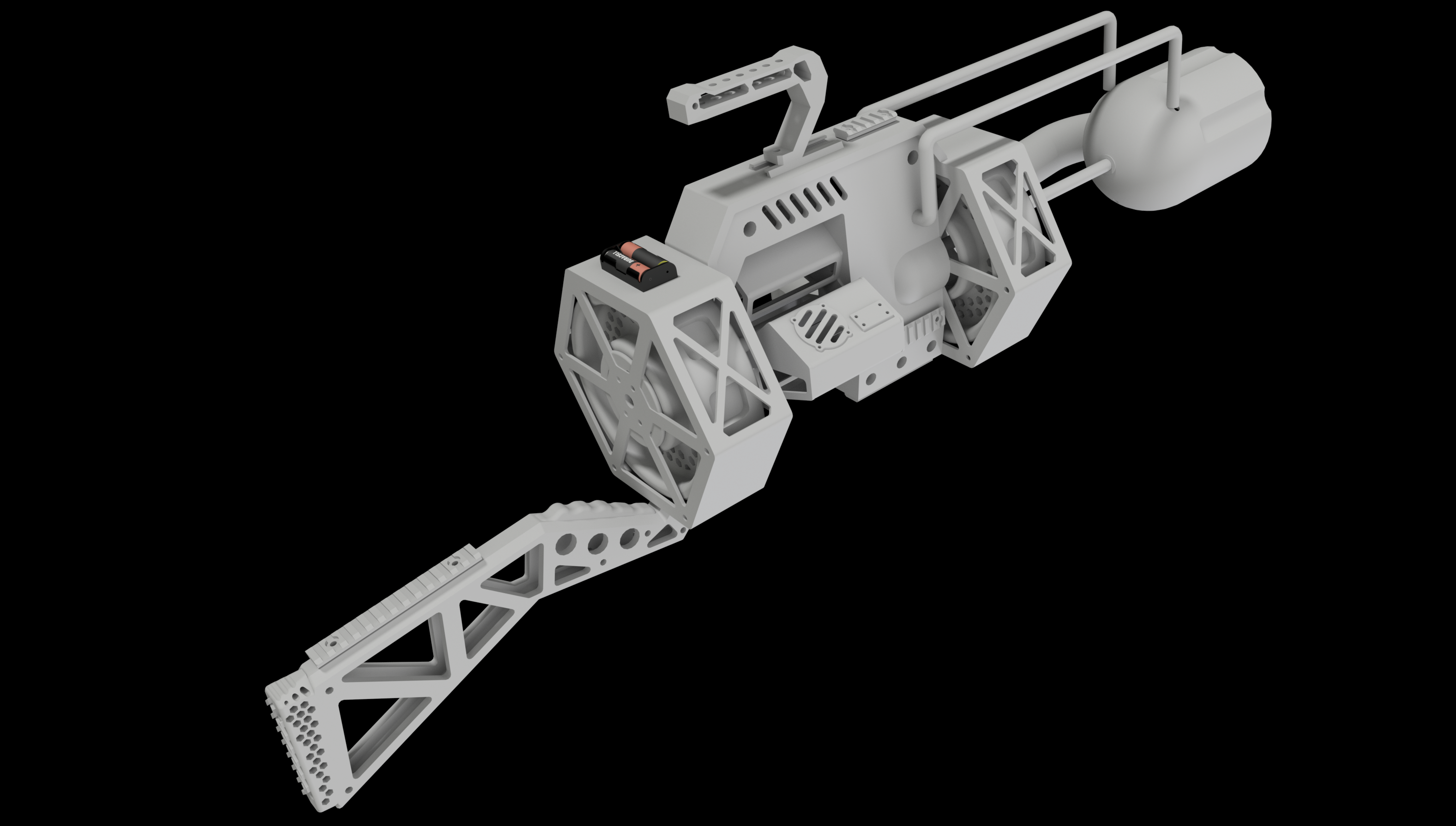 To make it more realistic, I added picatinny rails so that it's possible to attach additional handles, laser pointers, flashlights, shoulder straps and any other real gun parts.
I also tried to make the stock "prettier", which to me meant a latticed cyperpunk appearance to match the look of my previous project on this site. The top handle is this one from B & H photo supply, which I thought looked cooler than the basic bucket handle from the game:
SmallRig Cheese-Style Top Handle with Shoe Adapter Mount
Lastly, the side grip is also a real gun part that attaches to a picatinny rail:
Amazon.com: SUPEIRXIU Quick Connect Handle for Hand Guard, Can be Tilted to 5 Non-Slip and Scratch-Resistant Positions(Black) : Automotive
This week I got the first few batches of parts, a combo of 3D printed, CNC, laser-cut, and sheet metal: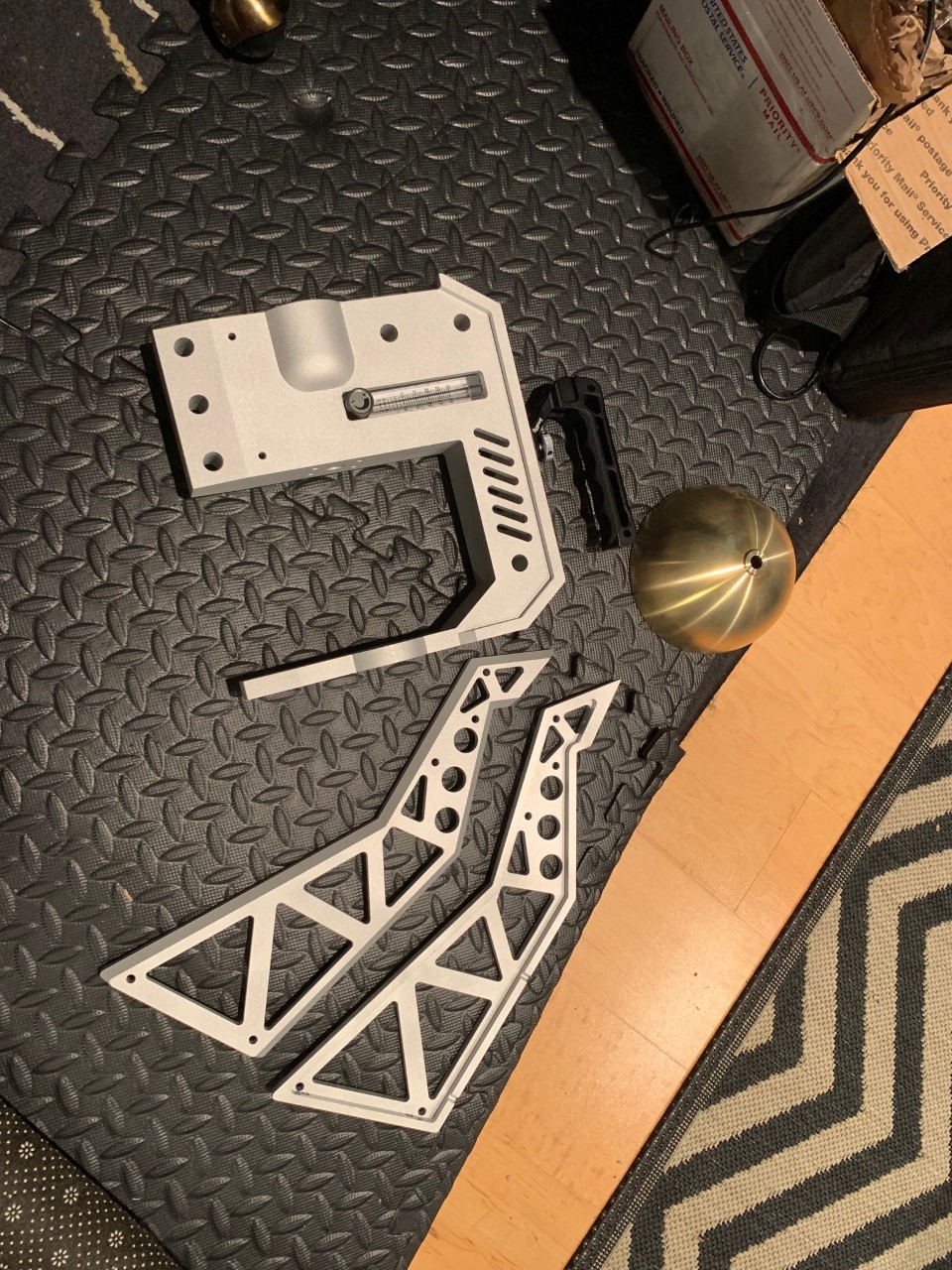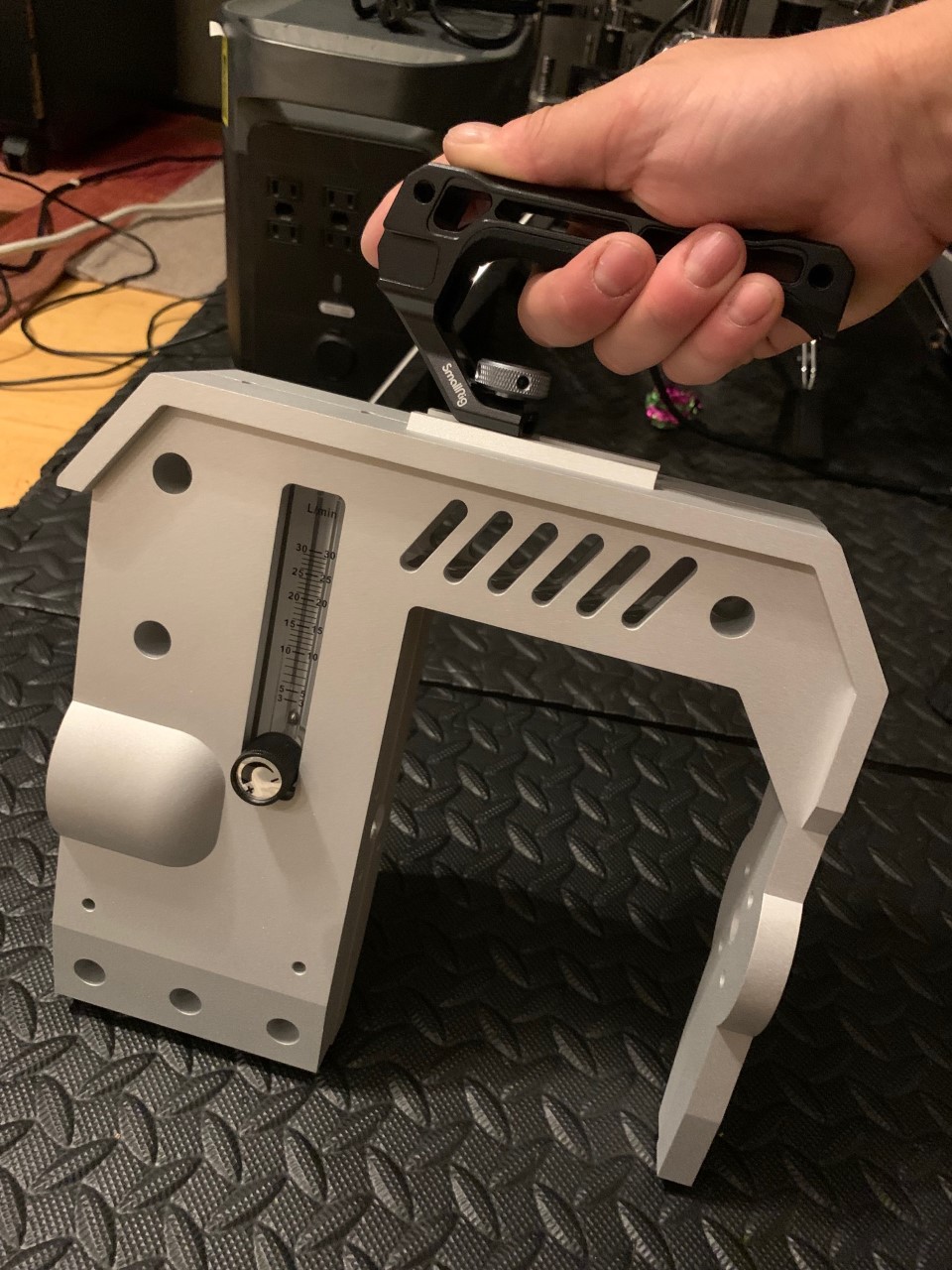 The thing is absolutely huge, but this is a 1:1 build verified against the proportions of a person using Gary's Mod:
I got some welding to do next, some work on the copper muzzle and pipes, and painting. I think I will go with white for this kind of vibe (but no green of course, just pretty copper):