Active Member
RPF PREMIUM MEMBER
Hello,
For those who don't know me, I'm Jawas Junkyard. You can check me out and the previous lightsaber hilts I've done at my Facebook page:
https://www.facebook.com/JawasJunk/
Please see a hilt I'm very proud of. It is a mix of CNC machined maple wood, and T6 aluminium. The Yungling.
The is to work with a 7/8" blade. 1 inch internal cavity for install space. Comes with one built in switch solution (tactile switch held in a chassis, with a plunger head that glues to the tactile switch).
The hilt is in preorder stage right now and the cost for the empty hilt is $270 USD + shipping. Right now, only $135 USD deposit is due, with the remaining 50% + shipping due when the hilt is close to shipping.
Timeframe: the standard time frame for any of my projects is roughly 2/3 months from now till I ship.
Thank you for your time and consideration.
You can sign up here, by letting me know in the comments and I'll PM you requesting your PayPal email for me to send you an invoice.
Or you can sign up on the Google form below:
This is a pre-order form, to buy your very own hilt, of our favourite Young Wookie. Price: $270 USD (for the empty hilt, shipping not included). This is a form, agreeing to pay the deposit and requesting me to send you an invoice for the 50% deposit. Once the run is nearing completion and the...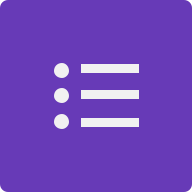 docs.google.com
Jawas Out!