Anime : Gundam SEED.
Build Type :
[h=3]
GAT-X105+AQM/E-X01 Aile Strike Gundam
[/h]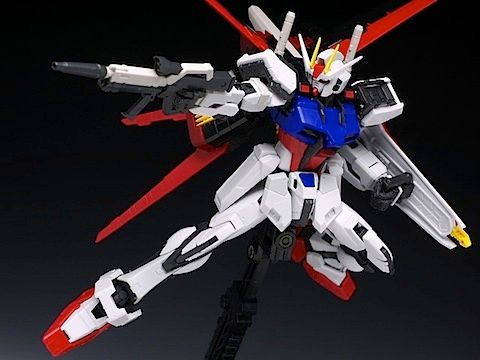 Referances :
Special Thanks to
http://www.therpf.com/showthread.php?t=160555
ChiveLee for being a leader in the world of Gundam Mecha Building and sharing his work.
http://gundamguy.blogspot.com/2012/11/1144-gat-x105az-strike-azzurro-custom.html
. Gundam Guy. For his Build blogs on Gundam models.
http://www.papercraftsquare.com/gat-x105-aile-strike-gundam-papercraft.html
Maker Unknown to knowledge. For allowing the parts to be viewed on Paperkura for referance.
Material Listing.
Stock board 2mm thick.
EVA Foam 3mm Thick.
Papermache.
Other:
Wood laths for Certain Structures and parts.
Bag Straps.
Buckles.
Velco.
Screws.
LED Components.
Absolute Finish date : June 18th
Purpose : Competition and showcase.
Note : There are a High Def vaiants as well as low defs. I will be keeping to something in between to the best of my ability. Full log of the build will be documented here for reference and also any thoughts and suggestions. Please take care of me as i take on one of my dream builds.