Thought I would post a little contest I am running on my site. Everybody is free to enter
.
Todays
Hollywood Auction #74 preview item
is extra special in that Movie Prop Collectors is making it a contest.
Profiles in History donated a prize package of an Auction #74 auction catalog, (which is over 650 pages, of almost 2,000 lots featuring amazing Hollywood props, costumes, art, and emphemera), a Profiles T Shirt, coffee mug, and a special PIH keychain celebrating their 30th anniversay which was available to select Comic Con 2015 attendees.
To enter just click to make a comment in the comments section of the article and post your movie title and the item you think this is, The first person to correctly guess both the film and item wins!
Each day I will post another part of the photo and give another hint as to what the film and item is.
Today's hint: The film is well known and was released before 1980. The item itself is also very familiar to most of us in our lives.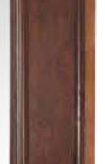 Last edited: