Ok sorry for the random collection I'm posting here but I've been playing around with all of these and this is what I've done (below). A friend of mine said I should post these as she thought some of you would like some of mi ideas.
First off off the infinity stone
i got a simple polystyrene sphere and marked it up with pen trying to keep it symmetrical.
Then used a fine tip shouldering iron set to 150 dec c to carve the shapes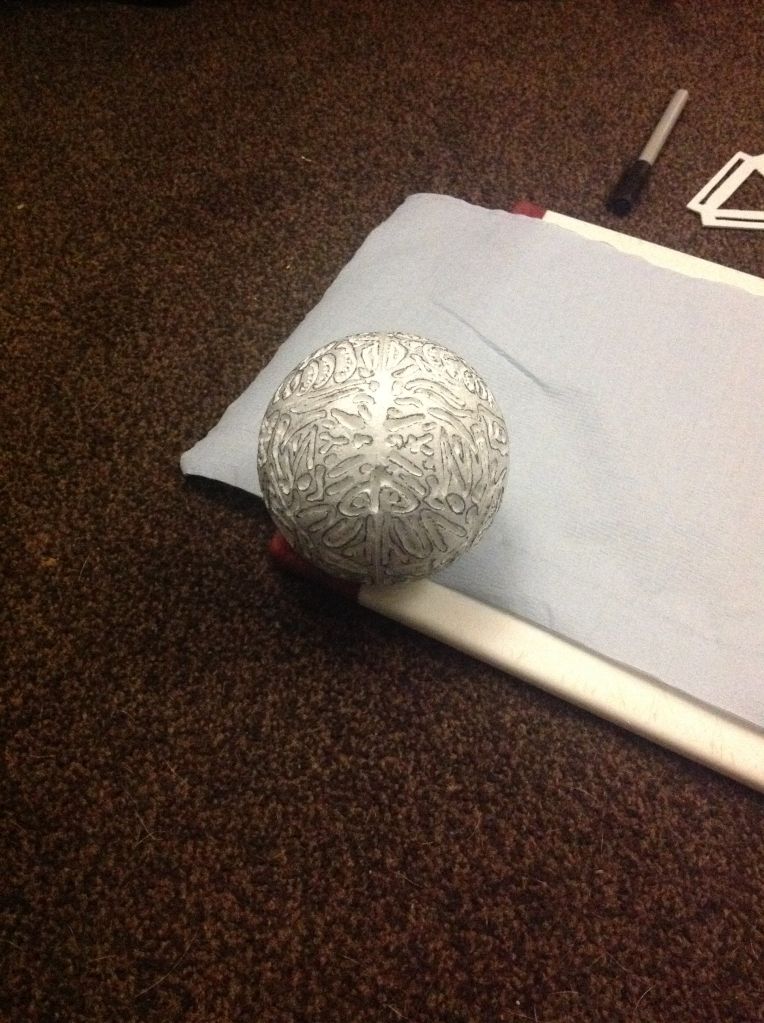 I then sealed the sphere with pva school glue and water mix. 75% glue to 25% water. Allowed it to dry.
added a couple of cheeky marvel ref sheild logo hydra logo avengers a etc
Added rustolium chrome paint and added dry brush black acrylic paint to age it in parts and cracks
Here are the pair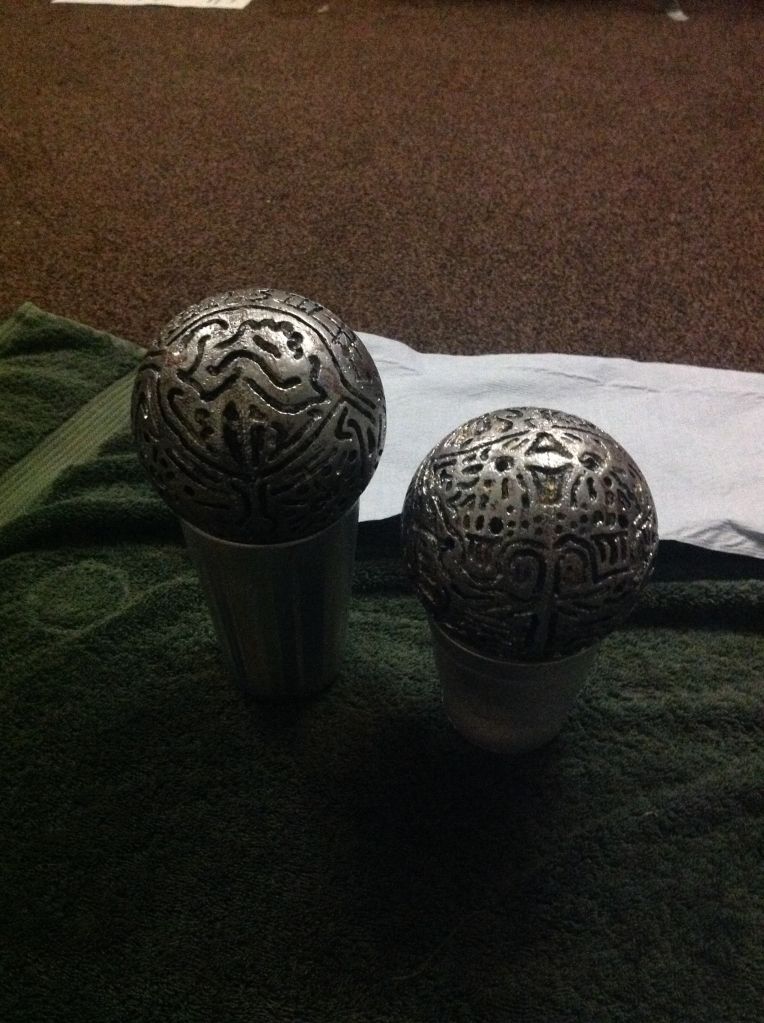 Seeing as I had a pair I cut one in half and hollowed out the inside and added neomyidium magnets as a closure device