Sr Member
RPF PREMIUM MEMBER
Update 12/22/15: Time goes by waaaaaaaaaay too quickly. I've been so wrapped up in so many other things, however, I've been looking at getting back into this project. It's been sitting quietly and patiently on the shelf. But now that I've got access to a more reliable shop. I can start to get back into this. My original intention is to have the handles machined in aluminum so it would give the handle/grip area more appropriate strength. I'll be sending those over to the shop for an estimate soon. If I can get a decent price from them, then I'll start firing this project back up.
Update 4/21/2013: Hey all. I know it's been a while since I've updated anything on this project. I've had a ton of things going on including my new podcast. But I'm now back on track and moving forward.
Last year I purchased a Mini Kyle Rayner Battery prop: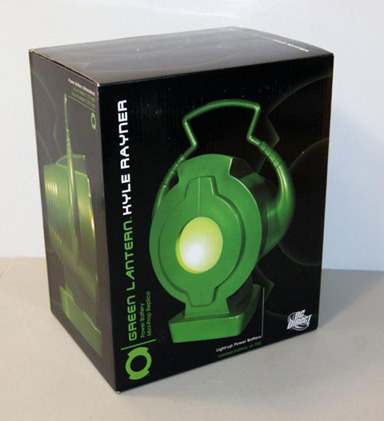 Well I have the other batteries and they are all 1:1 except the Rayner battery. I thought this was kida odd they didn't make a 1:1 battery.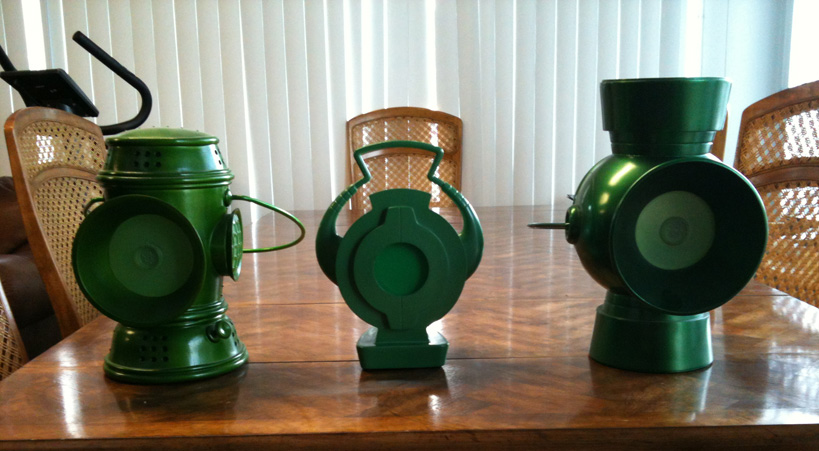 So now I want to do a 1:1 scale version of the Rayner battery. I need to decide just how much bigger I'm going to scale it up. I thought it would be best to do a photoshop comparrision first. So up above is the mini battery next to the Scott and Jordan. Below, I scaled the Rayner battery to what looks good to me.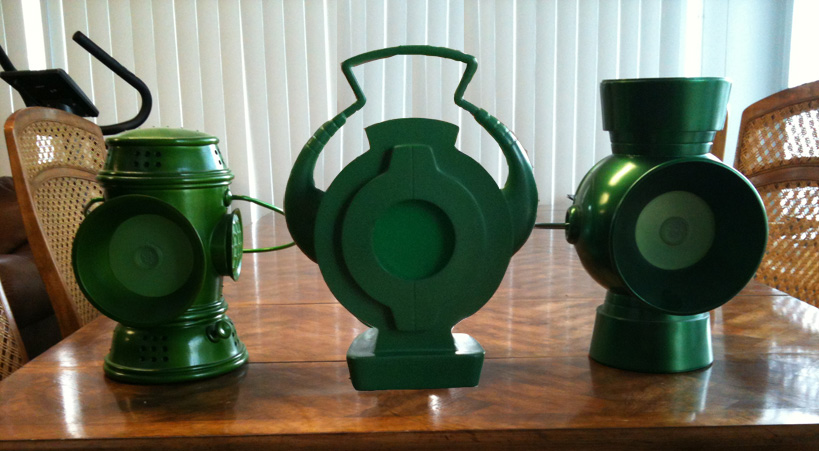 I took the mini battery and created a scale drawing of it and then scaled it to about the size of the one in the photoshopped image using the other batteries as reference and scaled it up about 135%.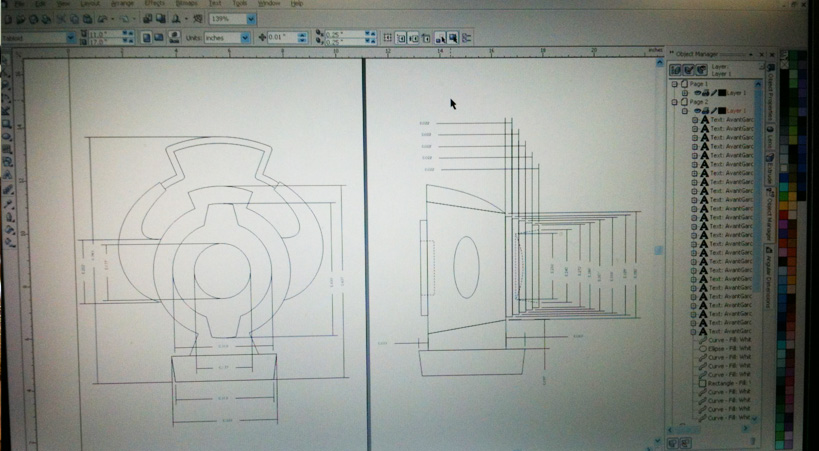 Starting tomorrow I'm going to start building the full sized 1:1 replica of this battery. I'm gonna get some stuff laser cut in acrylic and alot of this will have to be done by hand. Ultimately I want to then take a mold and do a hollow cast so I can install lights. I'll probably cast a metal base in the handle for stregnth.
I'll see if I can get some video going on this and post it up on youtube.
:thumbsup
Last edited: