Greetings! The Prop Store has put up some pictures from an upcoming auction that's featuring a few Star Wars items including a B-wing pilot helmet (and the plaster mold for one!), and the pictures show some much better detail on some of the greeblies. There are two greeblies in particular that I'm having a hard time identifying-- and these are two greeblies that I've been trying to figure out for years but have yet to find anything like them. Now with these better pictures I was hoping that maybe someone here might have some clue as to what these greeblies might be...
First off is this disc-shaped greeblie on the right side of the helmet. I've been studying that greeblie for a good ten years and have yet to figure out what it is. These are the best pictures I've seen of it so far and looking at these pictures I've noticed (though I could be wrong about these) that it looks like the blue stripes aren't actually attached to the disc greeblie... Looking closely it appears that they don't touch the sides of the slots they fit into, there's a tiny gap around each one. There also looks to be a small metal rod that goes through the center of those blue stripes as if they can flip up or down. Some kind of flaps or toggles? It also looks like the thin black lines are cut completely through the top layer of the greeblie... These would also be around 2" in diameter.
I'm not sure if the rivets and screws were part of the greeblie originally or were added to it during production.
The other piece that I've been trying to identify is this wedge-shaped greeblie on the back of the helmet. It has ridges on the front half and has a screw in the center-- I'm not sure if the real part has that screw or if it was added during the construction of the helmet. At first I had thought that maybe it was some sort of plug housing but the front side of it is smooth... Around the screw in the center, just inside of the ring surrounding it there are two small cuts or slots... Maybe something attaches to those, like prongs that fit into them? Or maybe they're for letting air in/out? I have no clue...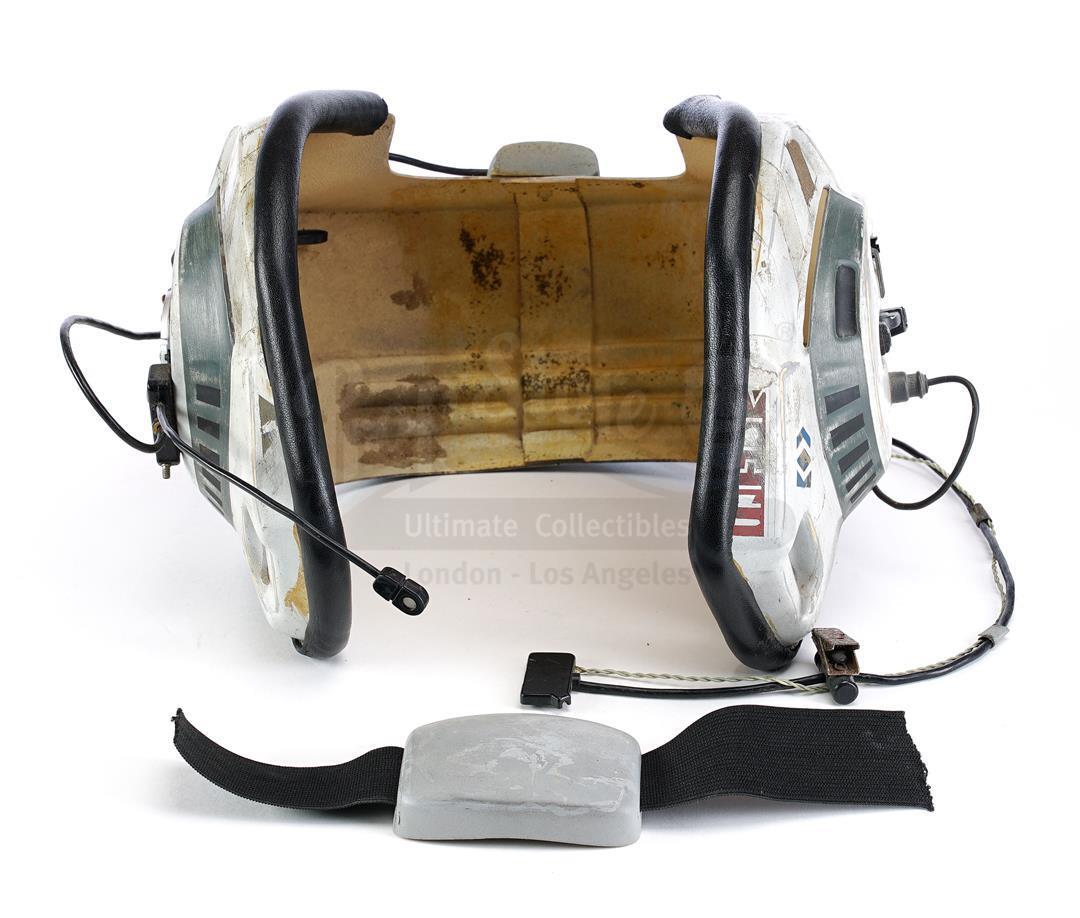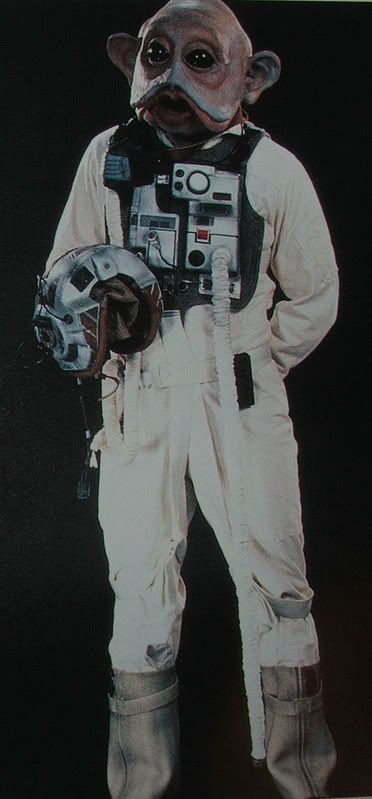 Does anyone have an idea as to what either of these greeblies might be? Thank you!
Last edited: