Quixotic5891's 2013 Halloween Costume Contest Entry the Grave Digger *pic heavy*
Halloween is coming and after putting together my stormtrooper armor and building a few other small props I decided to take a shot at building some foam armor. I've read a lot on the forums about building foam armor but this is my first build so forgive me for novice mistakes.
I'm a big fan of the Spawn comics and the toy line so one day I cam across the Grave Digger and I instantly knew this was going to be my costume!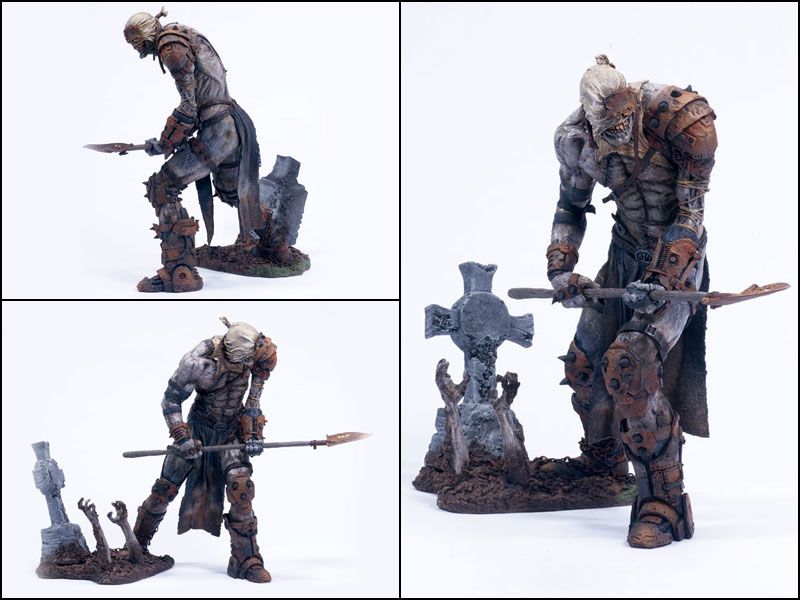 It seems simple enough and not a ton of armor but still pretty creepy. Only problem I have with it is I'm not nearly that skinny so I have to come up with a alternative for being shirtless and pantless. So I went down to my local harbor freight and picked up some foam interlocking mats and then the fun began.
I decided to start with the right wrist guard since it was small.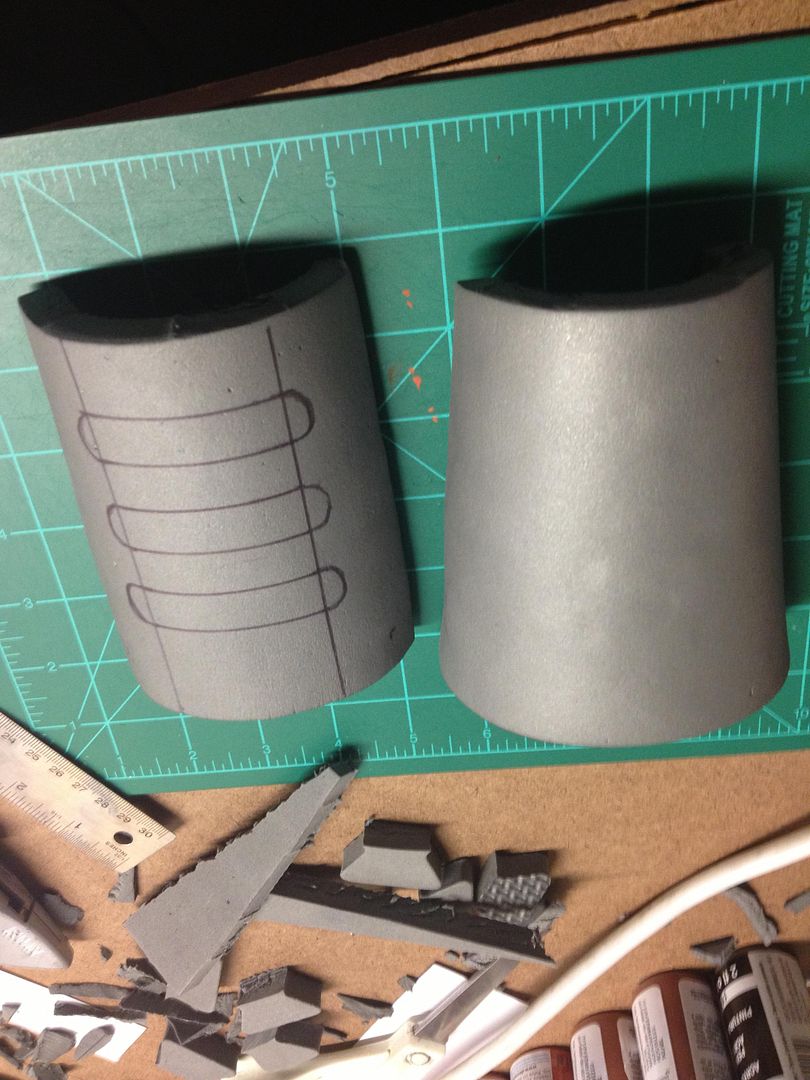 added alot of wear and tear to it since I wanted this to seem really old
Assembled it after a few minor adjustments
then started working on the hand plate and spikes
had to put together 3 pieces of foam to make the spikes which im not a huge fan of but its not too bad.
Im going to be using high powered magnets for most of my closures on the armor so here is the magnets of the hand plate and wrist guard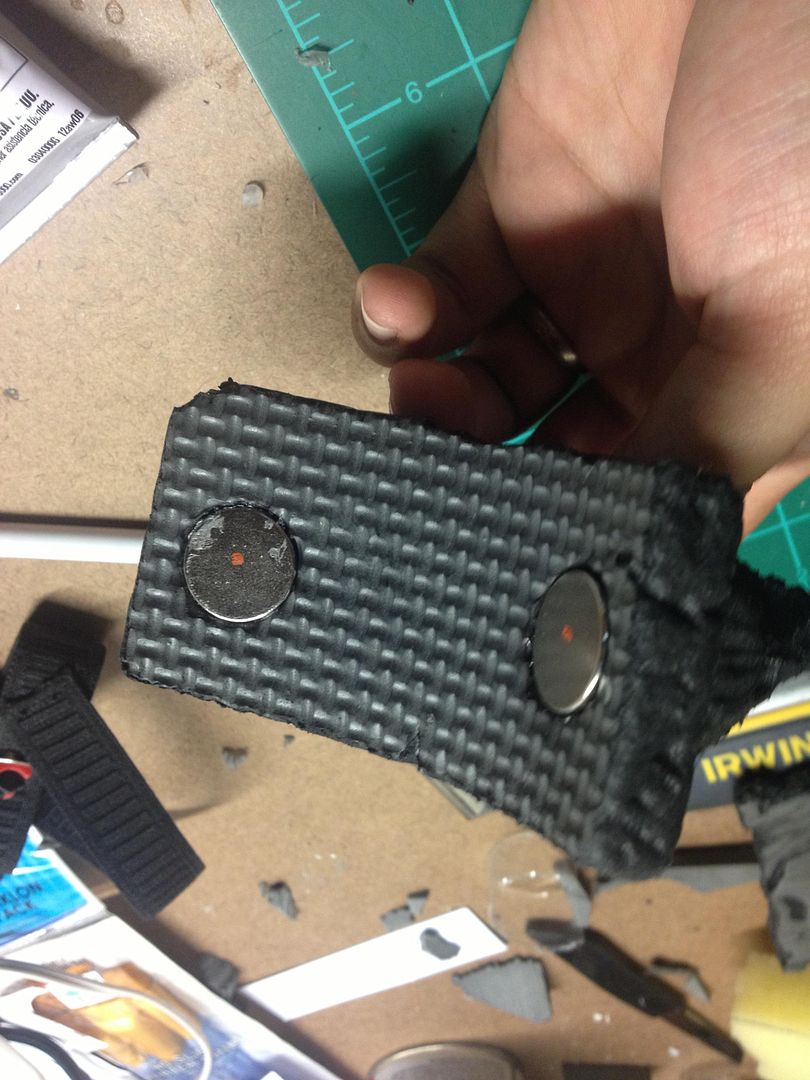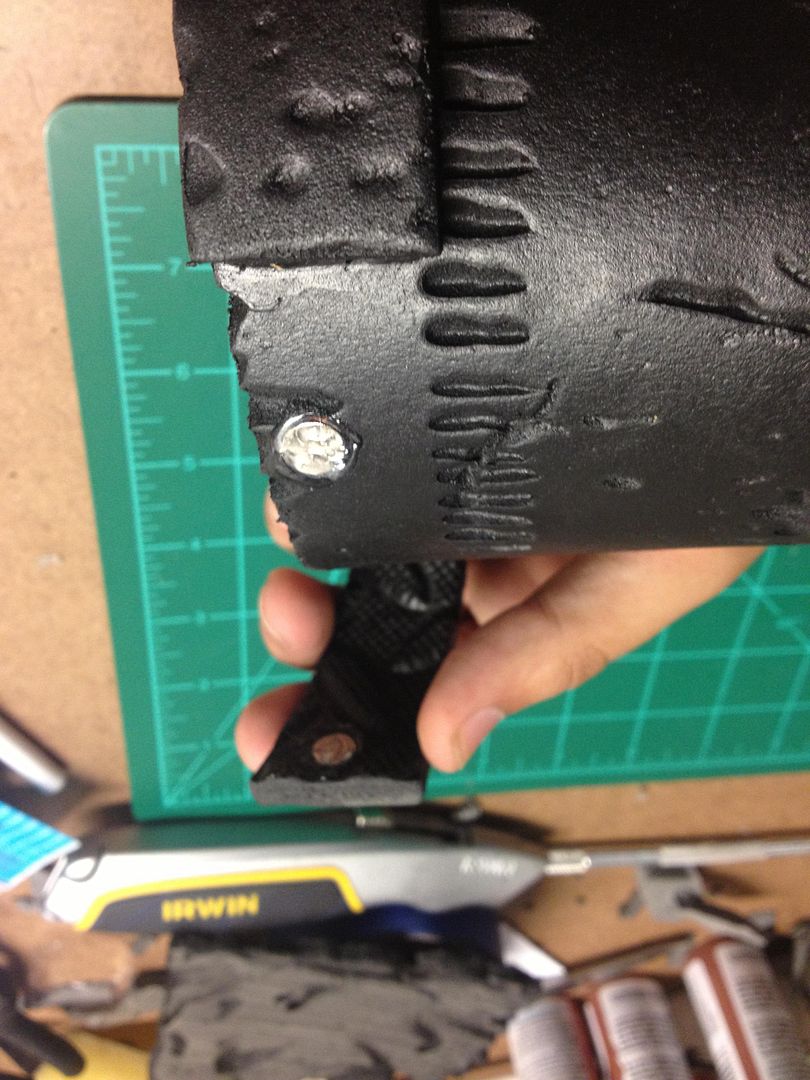 here it is mostly put together and I added plasti dip to coat it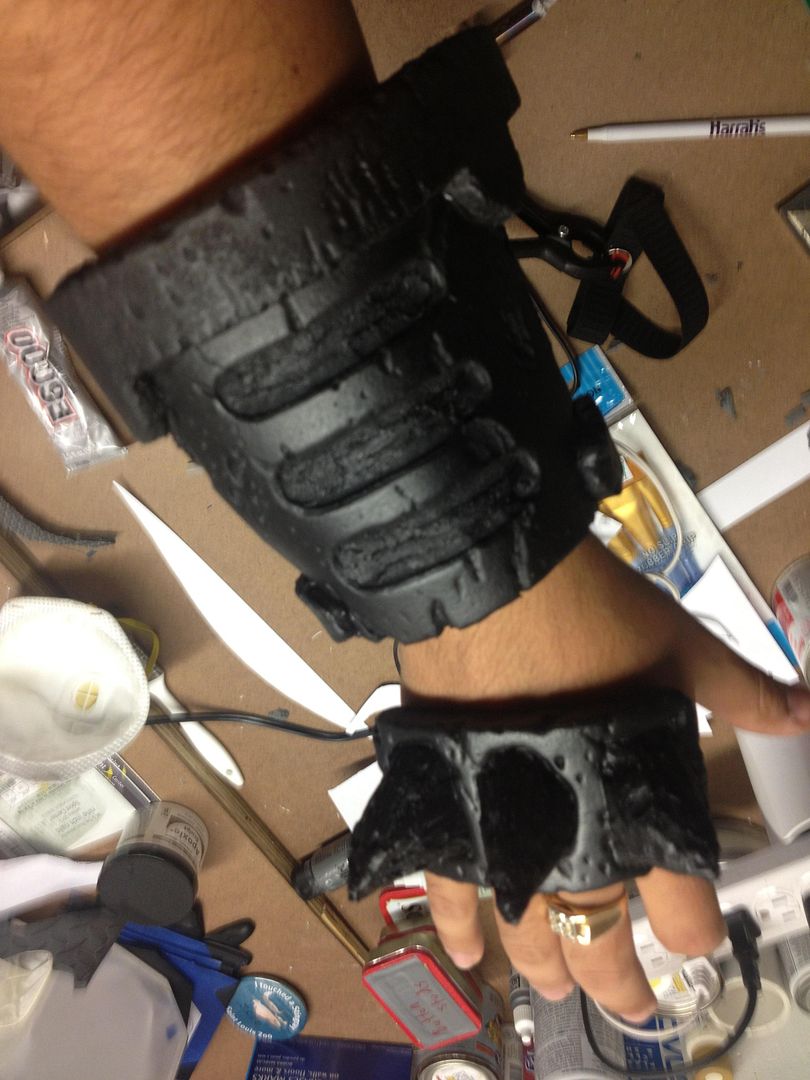 Eventually I will add these real rusted bolts
Now I the left wrist guard
just a little sizing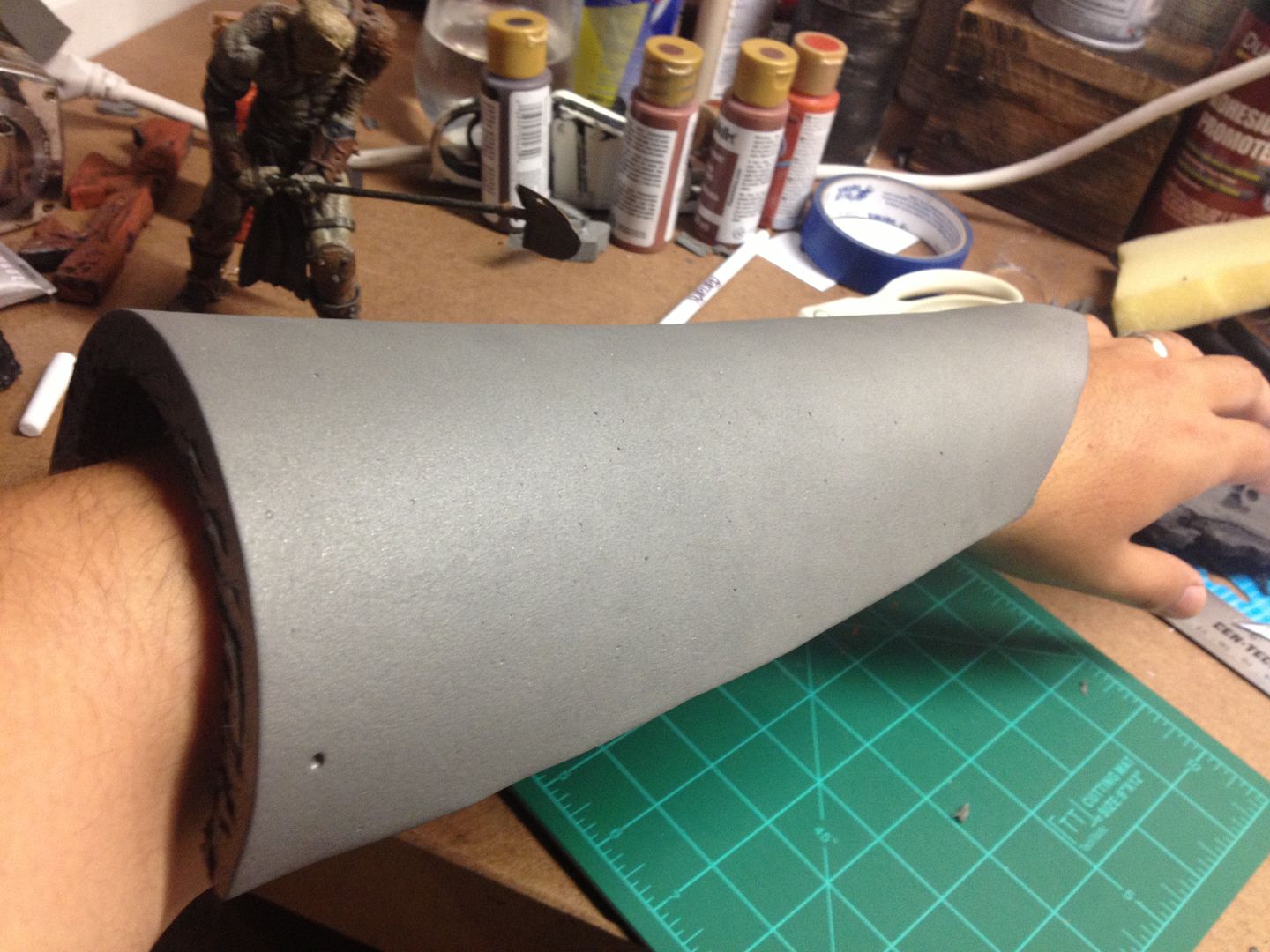 Add the other plates and getting it just right was tough since im new at sizing stuff to fit me but It worked out in the end
damages and details
Here it is with the joining pieces add.
Now the wrist guard needed big spikes and I didn't have thick enough foam to make it so I tried crayola model magic. This stuff is kinda weak so I added a bunch of coats of resin to harden them up then with the plasti dip they seem pretty solid.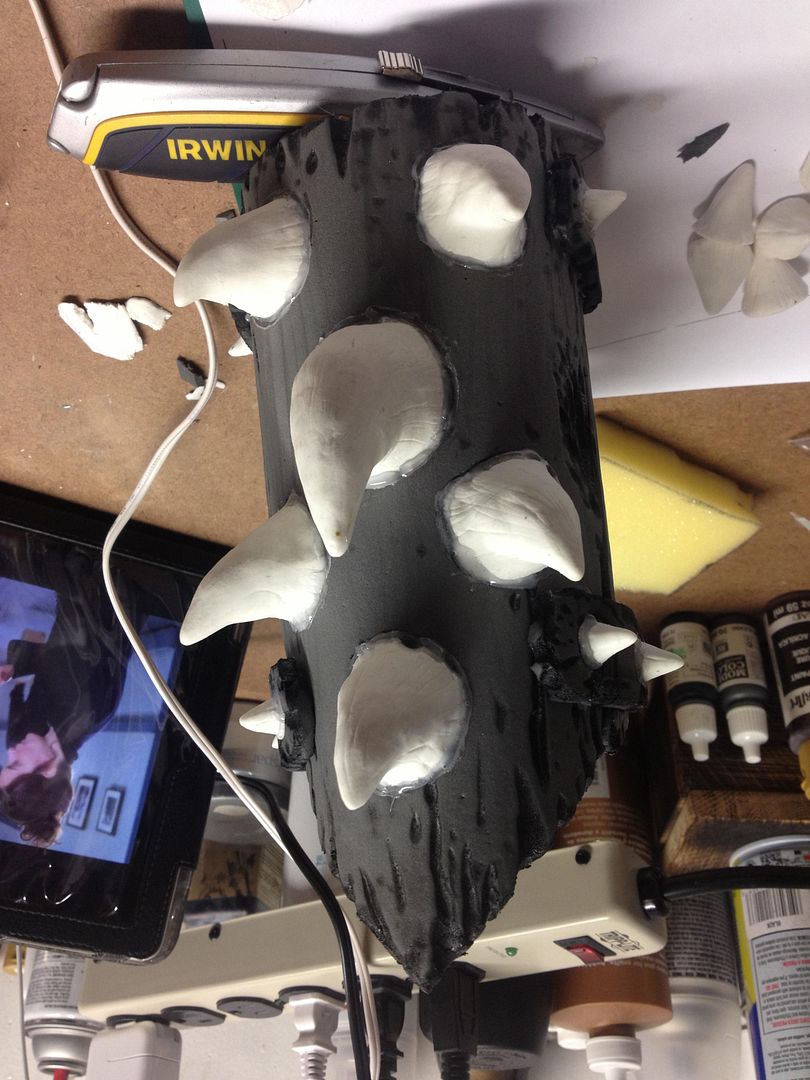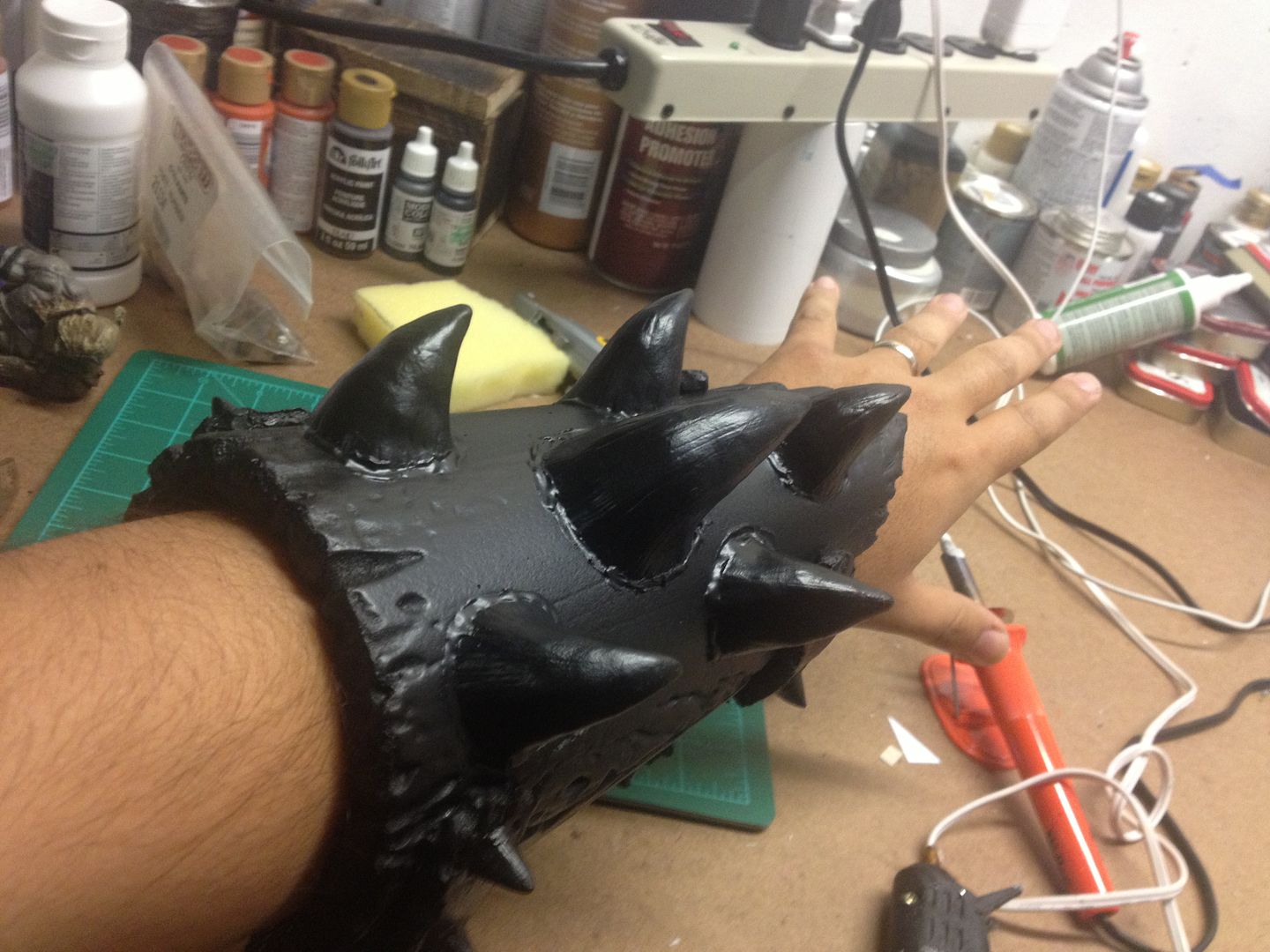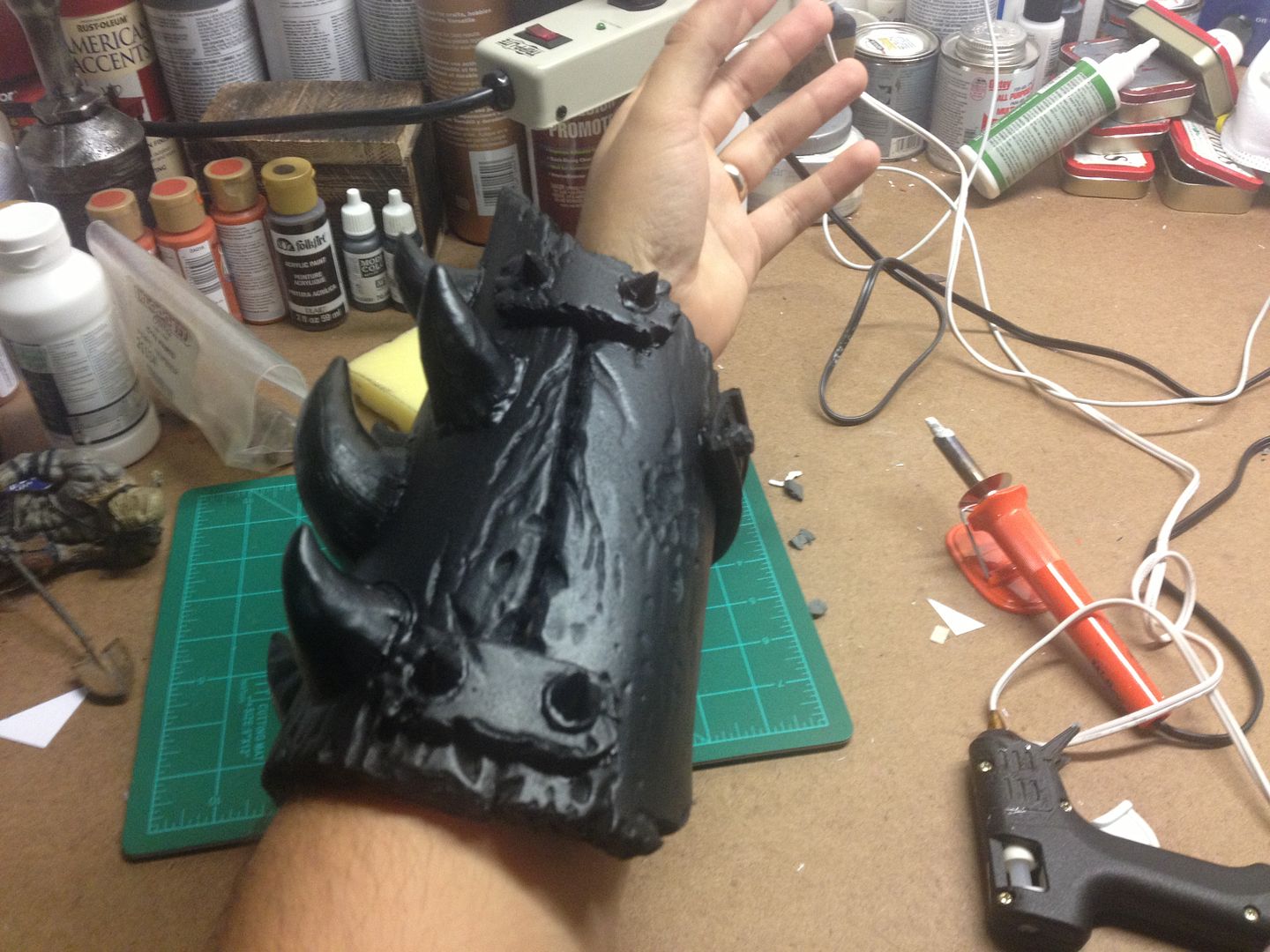 This piece is what closes it all up once again another magnet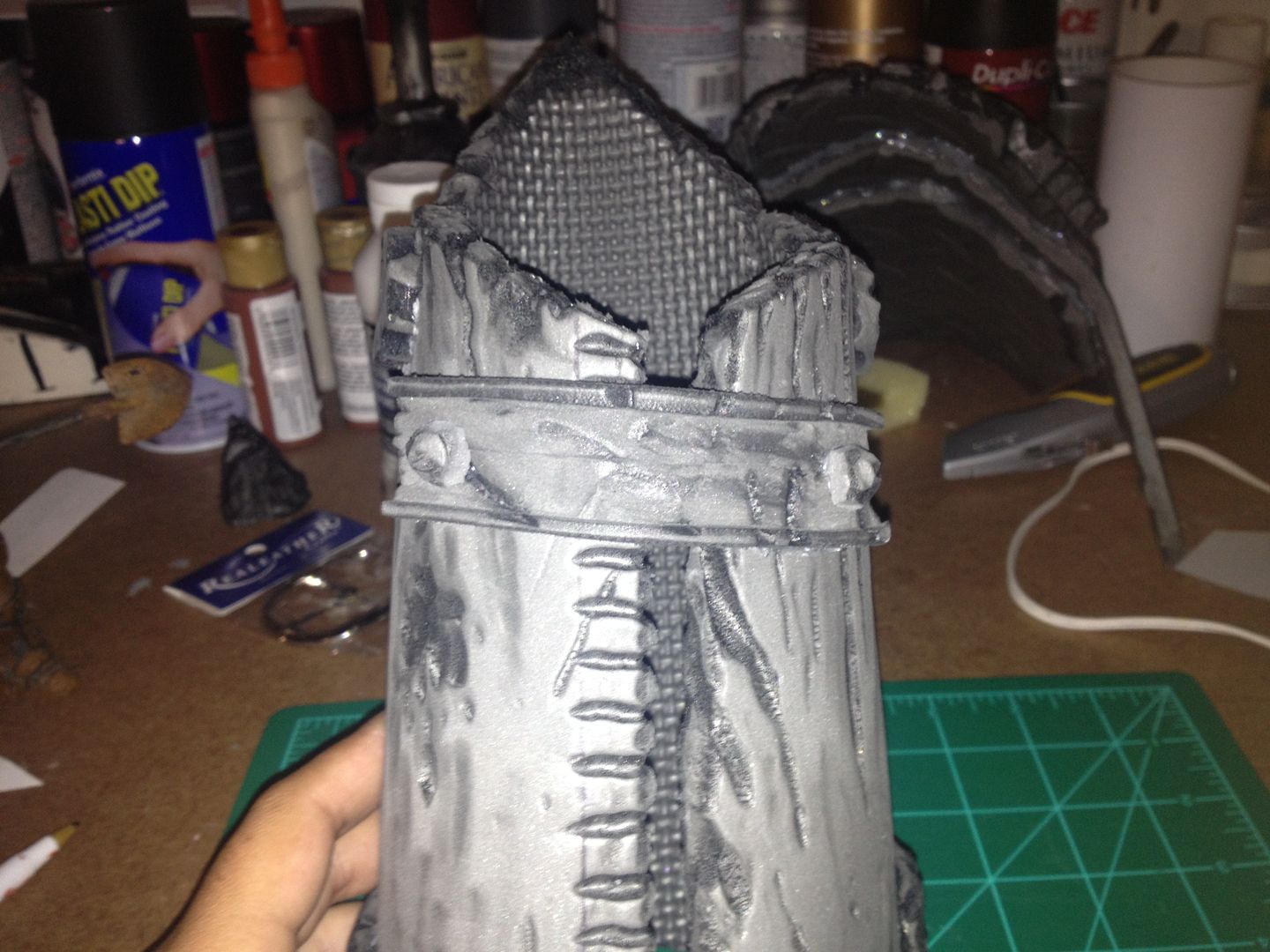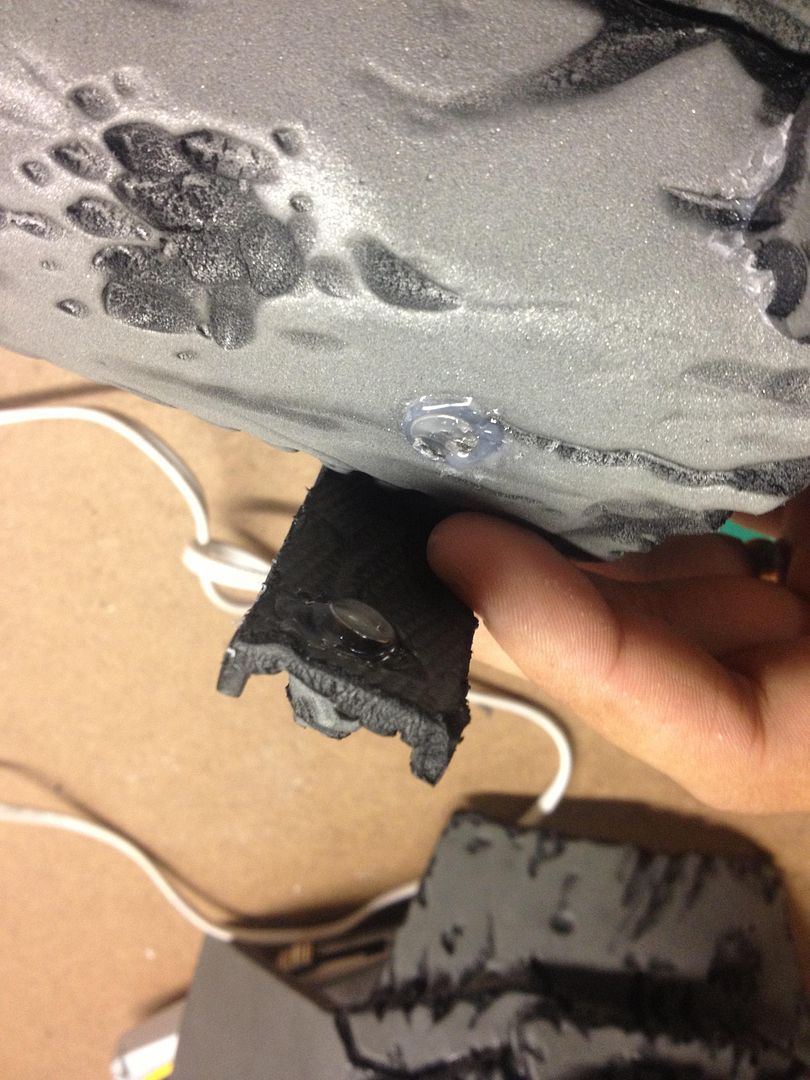 Next up the right knee pad
left knee pad was kinda stuff since it has so many layers. Spikes are drying as I type this so they will be added in the next day or so.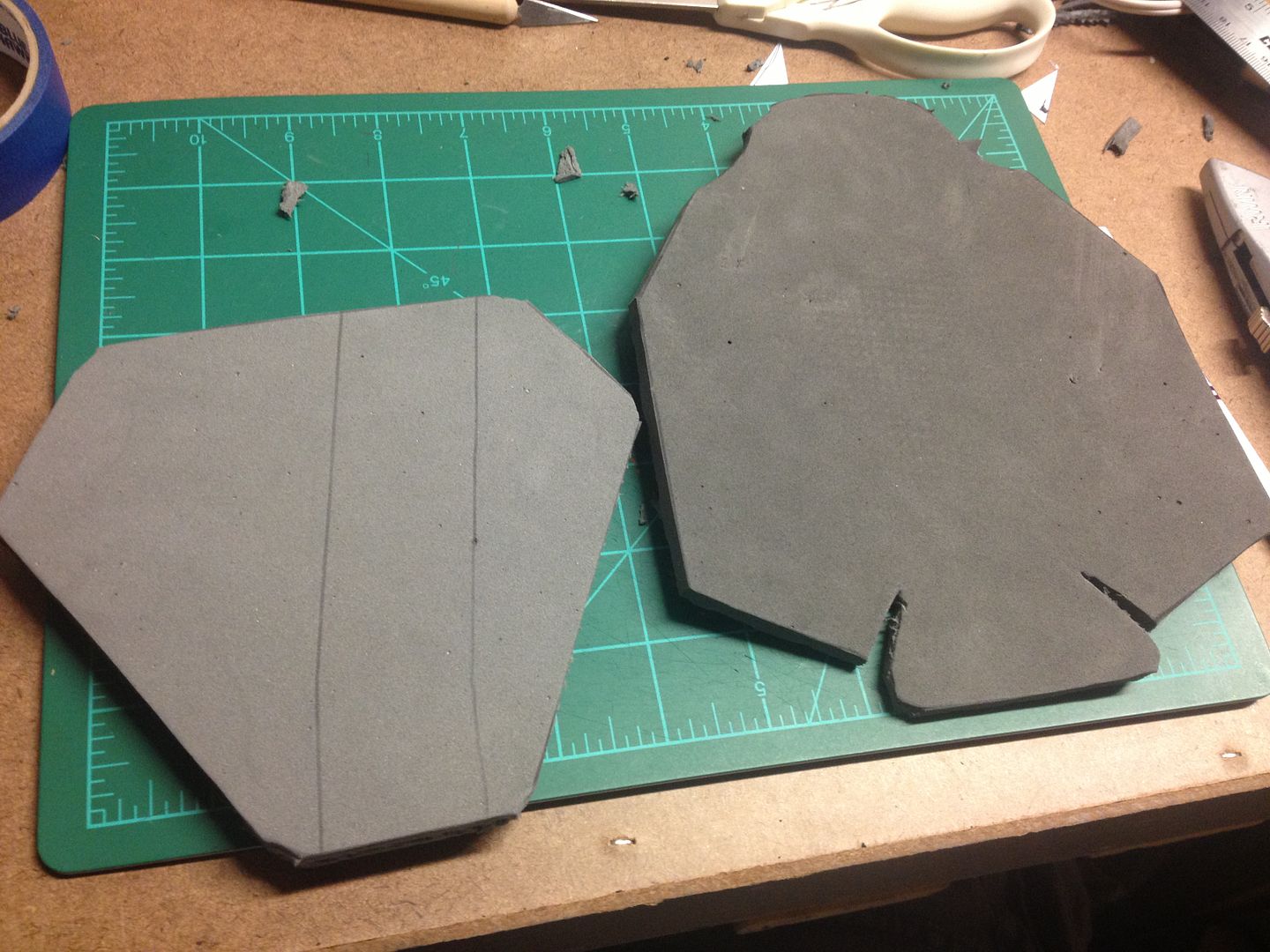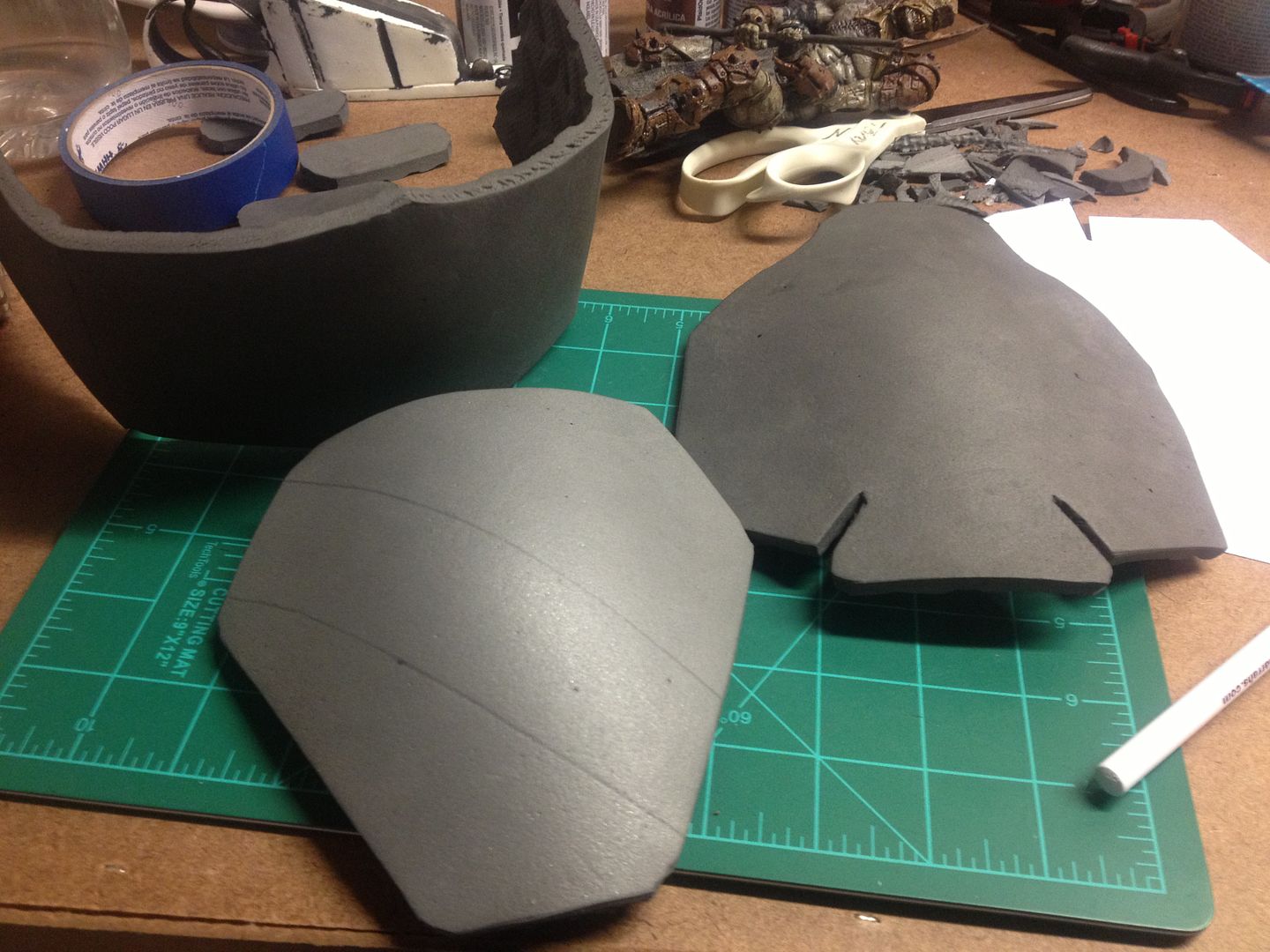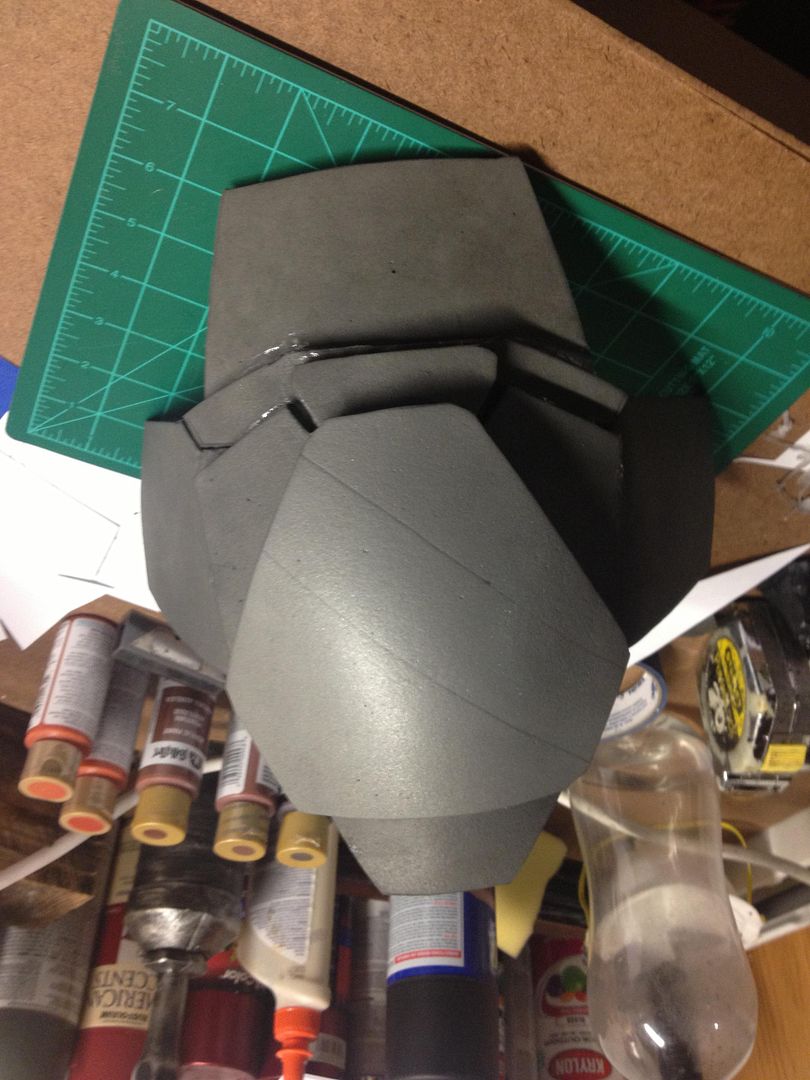 Here is my little helper she is pretty cute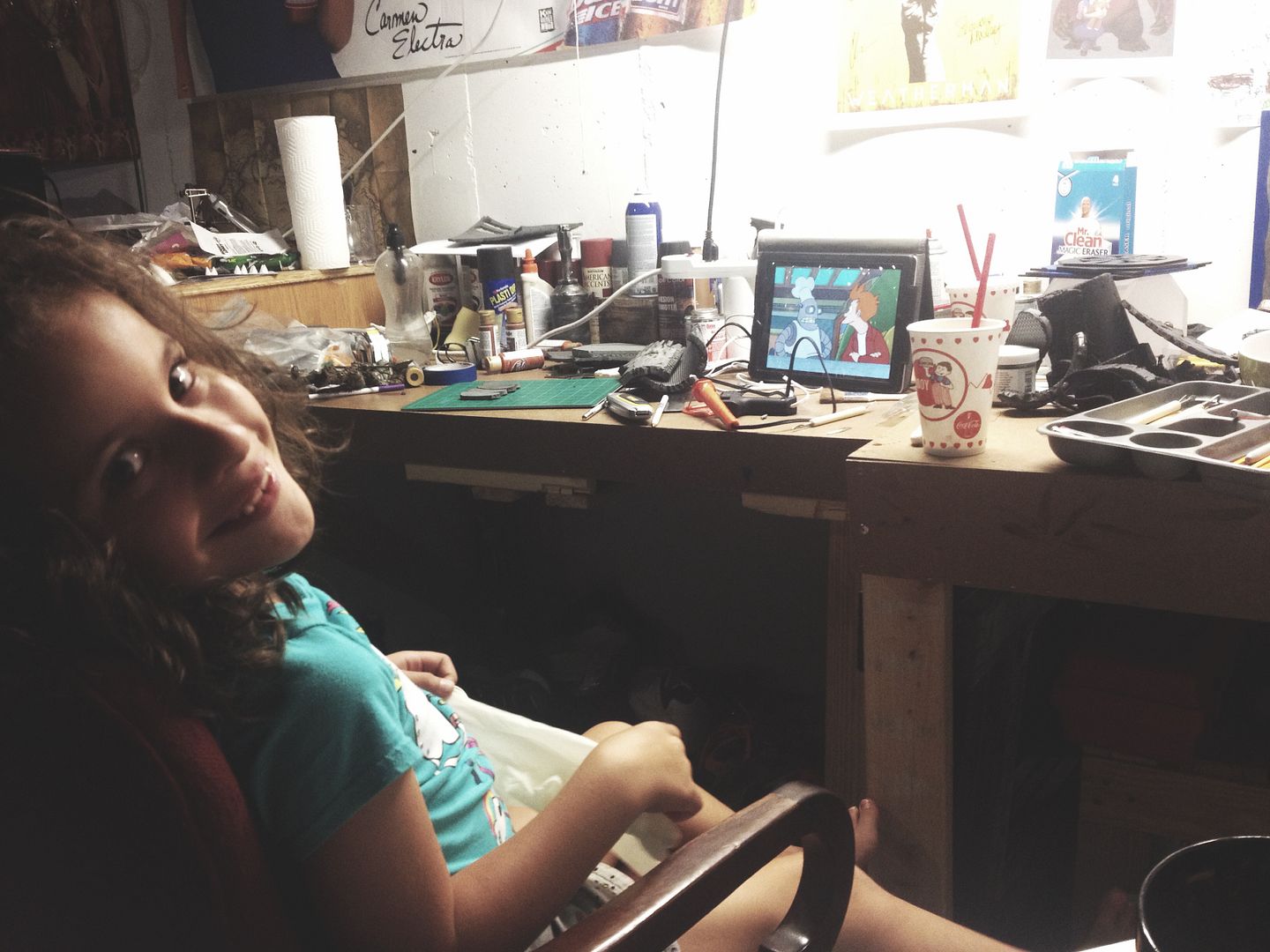 Phew alright now I am at the present! I started working on the shoulder pad last night and got stuck on this part the rounded curve part of the shoulder. No matter how much I heat the foam I cant seem to get the right shape if anyone has a suggestion please let me know!

I order some German jack boots that I will attach all the boot armor to they should be in hopefully in a week or two. I was thinking for the body I would wrap myself like a mummy but keeping it pretty loose fitting and stain the bandages to make them look old and dirty. Then make myself some pants and tear them up by putting holes in them, ripping and shredding them and maybe dye them black or a dark green.
Any thoughts, advice, questions and constructive criticism is welcome. Please remember this is my first time making anything like this.
Last edited: