Master Member
RPF PREMIUM MEMBER

Features:
- THE most accurate boot rocket replicas to date, bar none
- Much more durable and lightweight than resin because they are direct 3d printed "master copies"
- Transparent and hollow parts for adding lighting
- Parts (over 40 total) slot together for ease of assembly
- Mounting plates for boots included, with spaces for hidden magnets (choose between screen accurate or slotted for twist-lock action)
Kits will need some cleanup, assembly and paint as per usual.
Cost per kit is $345
shipped
for a complete set.(I can offer the kit without transparent parts for $295)
Please note that each kit takes
over a week to manufacture
, so I need
at least
two or three to get them made, prepped and sent.
Master pattern render:
Final kit parts (mail color may vary):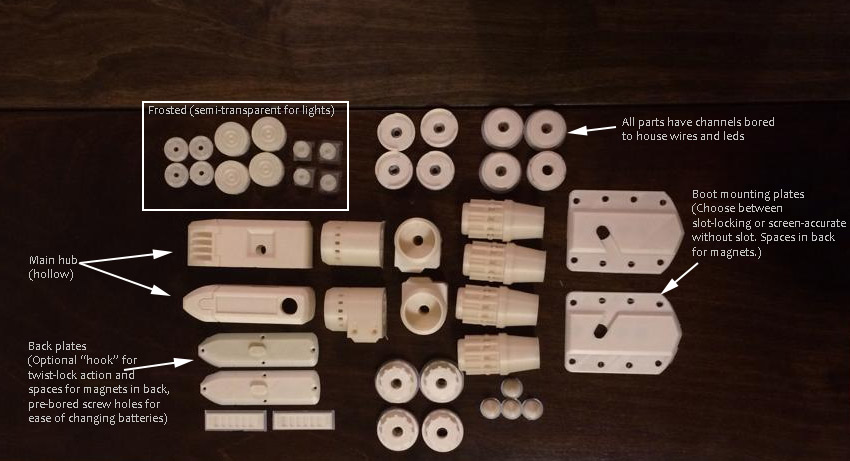 Test-fitting first final prototype on my w-i-p- boots: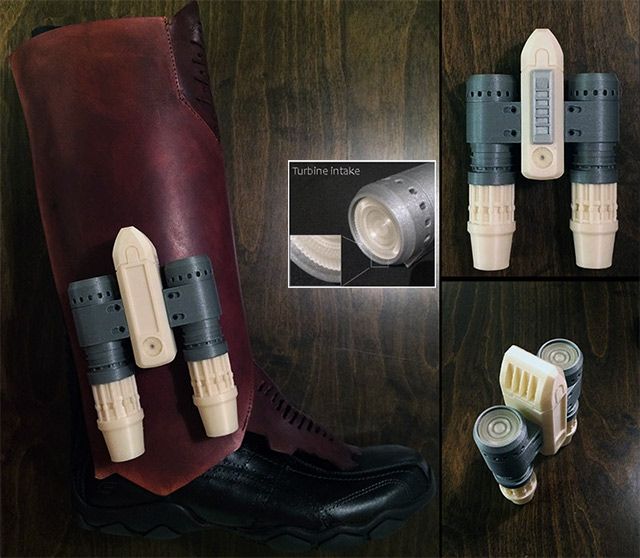 Please send me a PM if you want a set and thanks for looking!
Last edited: