Sr Member
RPF PREMIUM MEMBER
Okay everybody this is what you've all been waiting for. A set of holsters for the nerf quad blasters that works well and is durable.
We've spent months working on these until we were satisfied with the outcome. This is the culmination of nearly 8 months of work and we're really proud of them.
For those of you who've bought some of our other props such as our
rocket buttons
, or our
Star Lord booster rockets
, it will come as no surprise that we utilized magnets in the project. These aren't your ordinary fridge magnets. These are super strong (and expensive) rare earth magnets able to hold up to 80 pounds of weight!
Our mag lock system will keep your blasters secure, while also allowing you to draw blasters with ease. These are cast in 65D, a semi-rigid urethane that is both strong and flexible.
These holsters go great with our
blaster mods
but work equally well with a stock nerf blaster and are simple to install.
Here's a video from IronManiac showing the holster in action:
What do I get?:
We are selling these as a kit which includes:
Two resin holsters cast in 65D. Thats left and right sided holsters for a pair of blasters, just like Peter Quill.
Eight Chicago screws for mounting the holsters to your chaps.
Four 1" magnets, two for each holster.
Two 2" super strong magnets which install in to the blasters themselves.
We will only sell these as complete sets, no single sides, no kits without magnets, etc.
*This is sold as a kit, it requires assembly, the use of a screw driver, glue, sanding and finishing.
The Price: $90.00
These are sold at our Etsy shop here
For more information see our
build thread
. And don't forget to check out our belt kit,
The Legendary Outlaw
!
If you'd like to keep up with what we're working on please
Like our facebook page
.
If you have any questions PM me or IronManiac or simply comment below.
Installation:
Installation is a breeze,
Step 1 - Open your nerf gun. You've probably done this before when you painted it and it's easy enough to do.
Step 2 - File down the little plastic nub in the hand guard.
Step 3 - Install your long magnet in the hand guard.
Step 4 - Install TWO (2) magnets in each of your holsters as shown.
Step 5 - Make sure the polarity of the magnets is correct by test fitting your blaster in the holster. If you install the magnets backwards in to your holster they'll pop out at this point in which case you just replace them in the correct orientation. Once they are install correctly your blaster and holster will stick. Now you can glue the magnets in to the holster so they'll stay there forever. If you want to touch it up you can add some filler such as squadron putty to fill in over the magnets before you prime/paint.
The purchase list:

acathla - paid/shipped
SenseiMonkeyboy - paid/shipped
Darth Gius - paid - shipped
Capn_Jack_Savvy - paid - shipped
GCarnevale - payment pending
hazardjsimpson - payment pending
Max Jenius - paid - shipped
80skidAutoman - paid - shipped
dstengler - paid - shipped
hikz - paid - shipped
TK-9336 - paid - shipped
Jango Wes - paid - shipped
Warrior Po8 - paid - shipped
Jai - payment pending
hello - paid - shipped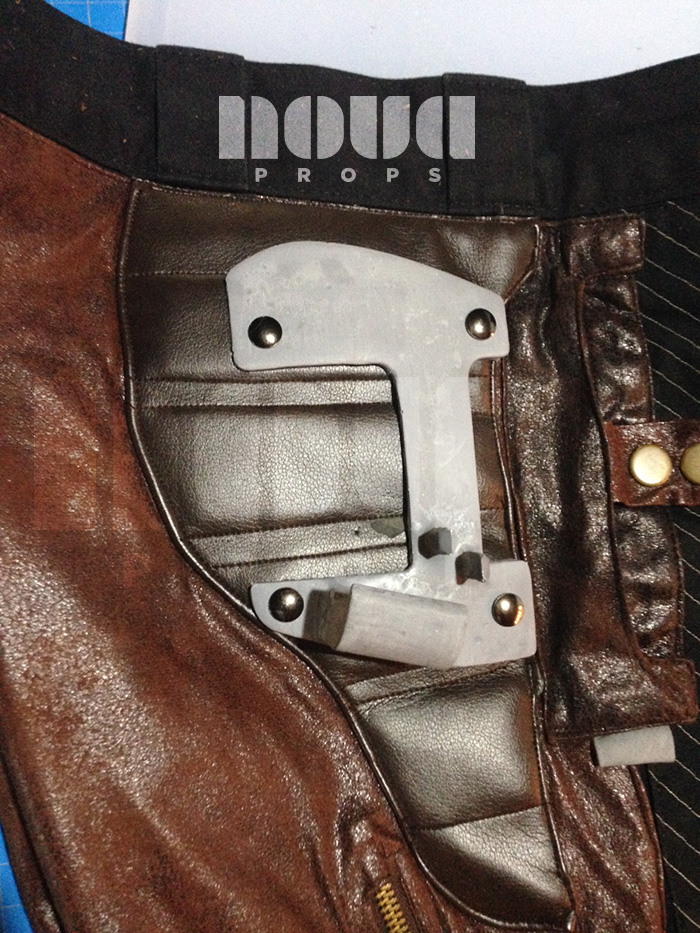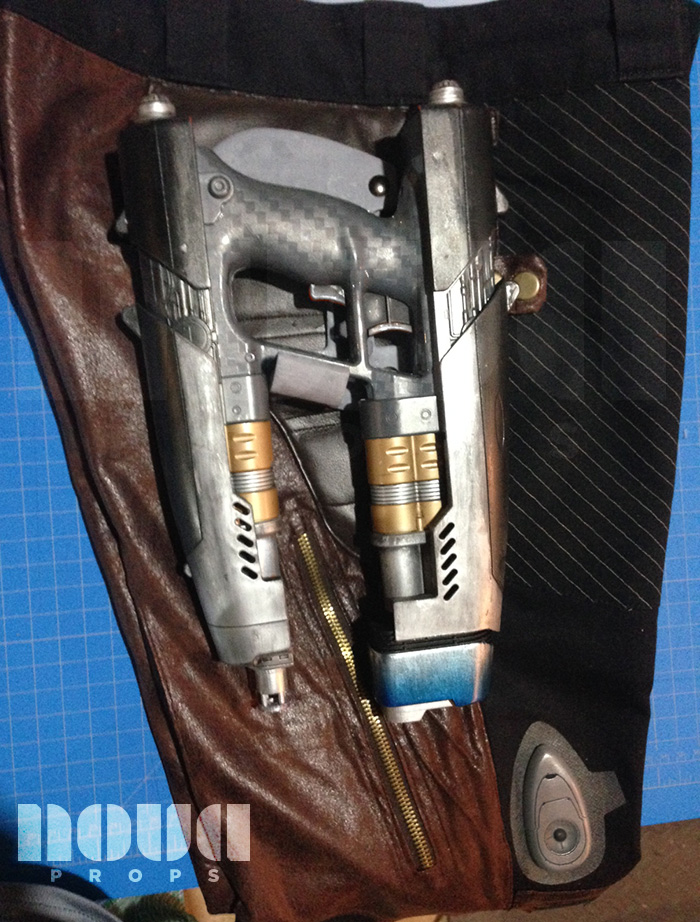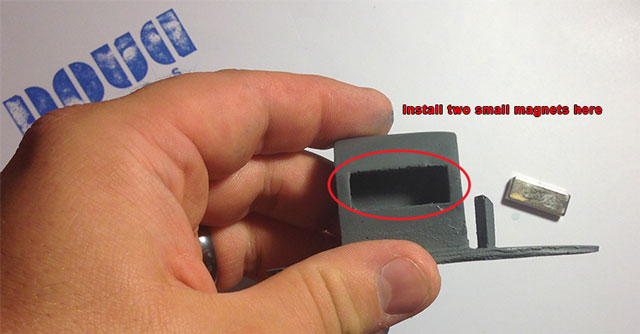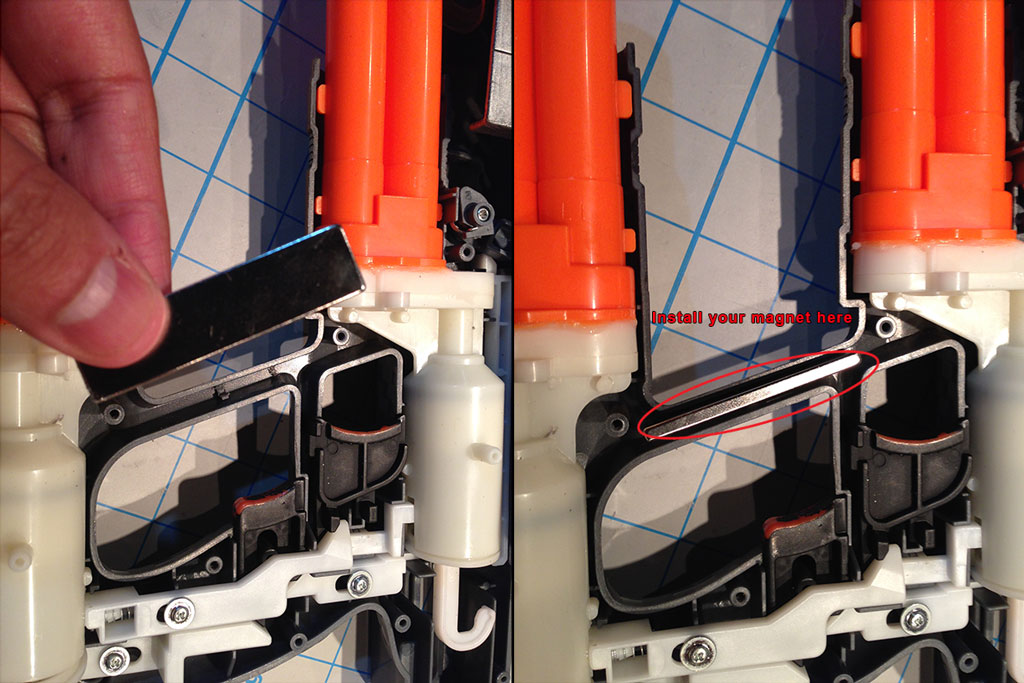 Last edited by a moderator: