Hello and a big happy Easter to everyone! Don't eat too many eggs, Preds!
I'm quite new to the forums but I really love everything that goes on here. I'm amazed by every project I've seen, there's some seriously cool talent on this site!
Here's my meagre offering
I know it isn't directly Predator related, but this is a little work-in-progress I thought I'd share with you. Usually I paint historical things (It'd probably bore most people to death lol) but I had one of those 'it's midnight, let's PAINT!' moments and ended up working on this until 3 in the morning, and continuing today.
She's around 30cm by 20cm, in Daler&Rowney Georgian oil paints
She's still not finished, I'm stuck at the moment because I've run out of tiny paintbrushes (they get ruined after a while with all the white spirit!) so I need to pick some up this week. The really obvious area that lacks detail is the teeth (I looked like a three-year-old daubing paint all over the teeth with these stupid big clumpy brushes
), but the whole thing will be reworked in high detail once I get my hands on some new small brushes
At 3am this morning: At 3pm today: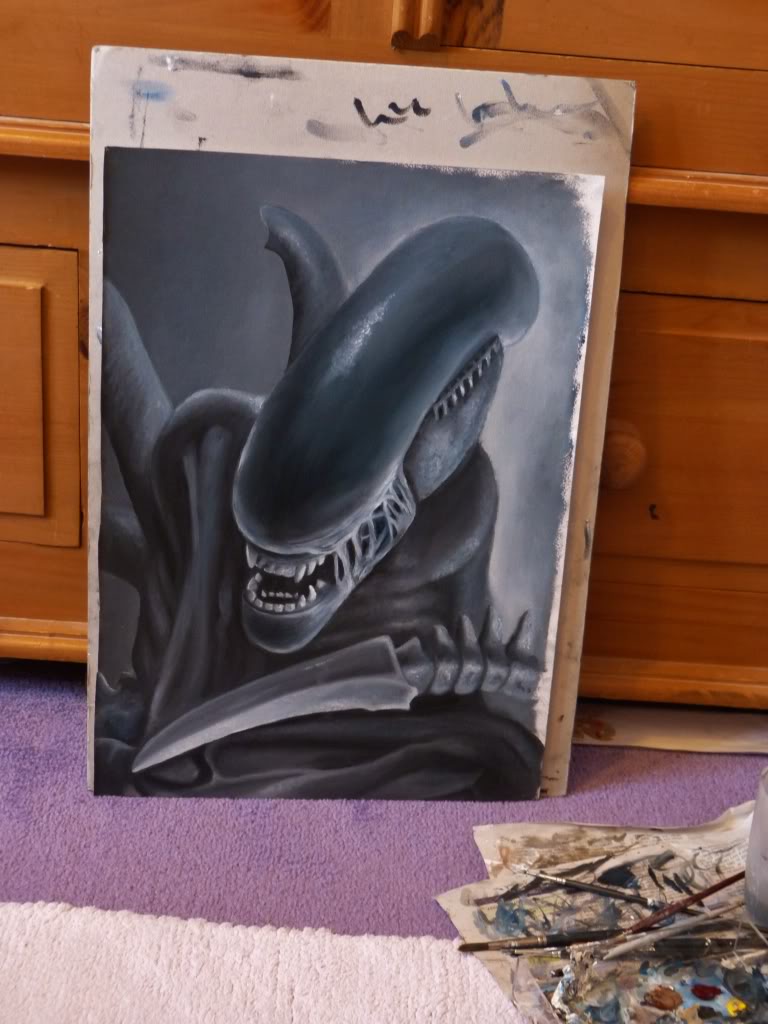 As you can see, there's still lots to do! But she'll be for sale when she's finished, and I do take commissions (any excuse to paint sci-fi subjects, haha!) so feel free to send me a message if you're interested
Hope you like it, and again I'll keep you posted on the progress.
Beth