I wanted to share with you guys a kewl little project I was working on today; a template for a small-scale Medkit:
I'd been talking with a couple friends via PM recently about some of my projects, including the Xmas ornaments I've done in the last couple years and plan to do. They're both big fans of my ornament product line, and both thought a Medkit one was a really kewl idea.
As I explained the work that would be going into that particular ornament, despite telling them that I wouldn't do anything with the Federation ornaments until I'd finished with the Klingon weapons in the next two years, I couldn't help myself and started planning it out, lol.
One friend's reaction was "I was wondering how long you would wait before drawing them". Guess I'm that predictable, huh?
Anyway, I initially sized both at 3", but decided to downsize the Medkit a bit. Don't want it too big, as I don't want it to weigh down the branch. Found small enough hinges for it already, so that's good.
I went back and downsized both the Medkit and Hypospray ornaments. Found that 3" for the Medkit was definitely a little too big for my taste, so I set it at 2.5" and decided to make the Hypo the same height. The Mk X that comes with the Medkit measures only 5/8" long by 1/2" wide and 1/4" thick, lol.
Already have a downsized set of graphics to apply to the Mk X, which I'll have a bunch of them printed out on adhesive printer paper.
Furthermore, I've at this point taken the downsized plans I made for the Medkit and have already started putting it together down on my workbench. It's coming along pretty well so far, though I realize there's not enough room to accommodate a small shoulder strap: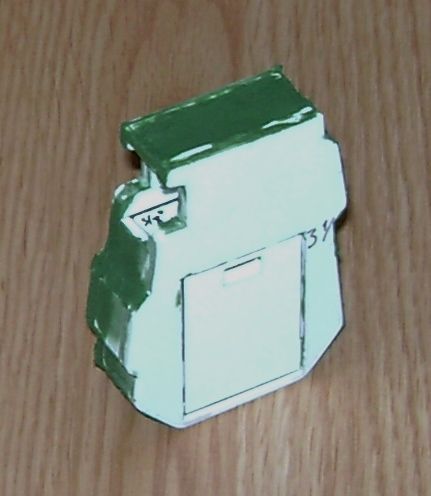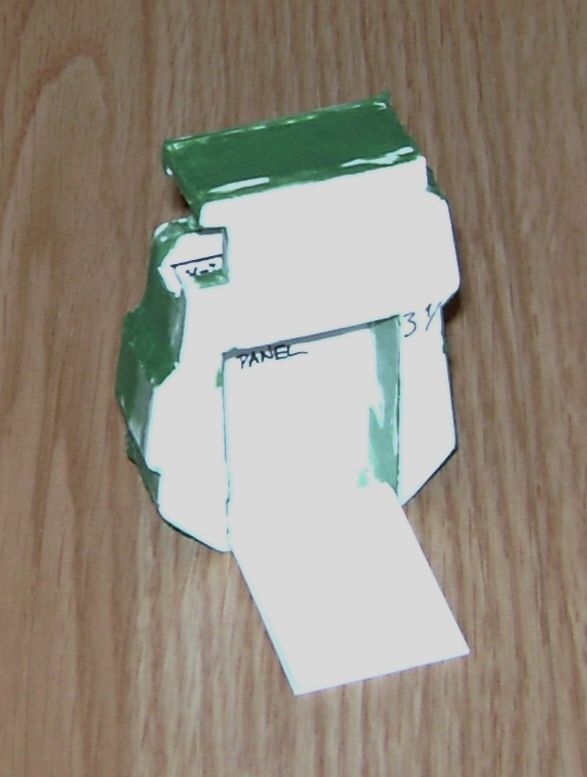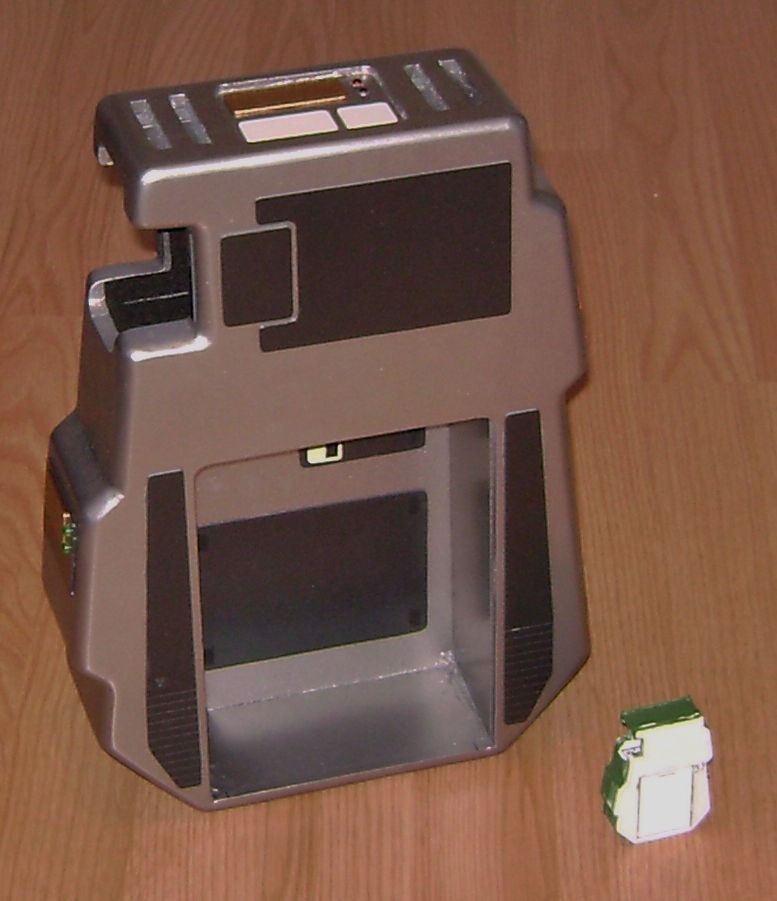 Kewler still is I managed to get the in-scale Mk X Tricorder done, got all the right angles and contours on it to closely match the full-size version. Even added the scanning bar that runs along the top edge underneath the sensor palette: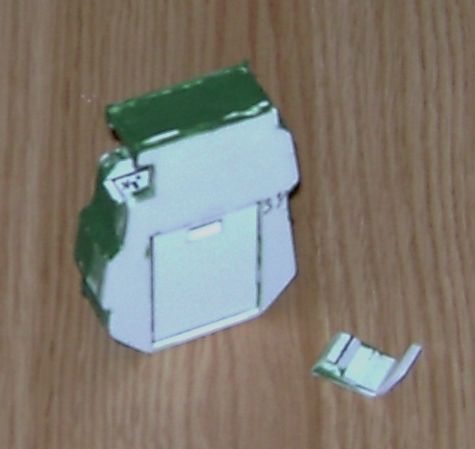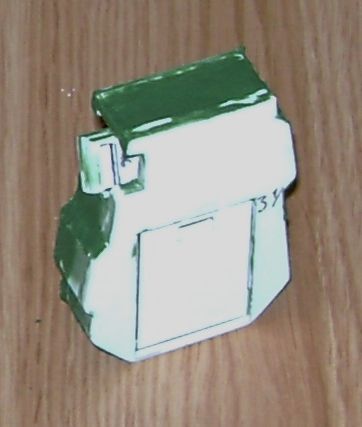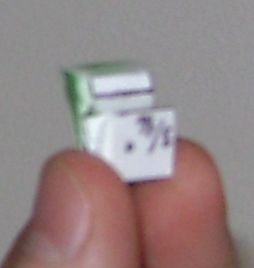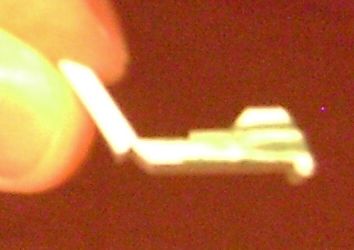 I'll be lining the Tric compartment with felt so it doesn't get scratched up, and just as on the full-size original Medkits the felt will hold the smaller Mk X in place. Below is the scanned pic of Mk X graphics I had on my hard drive which I downsized to fit:

I know I've got an arm's-length list of projects already on the go (some with others, some on my own), but sometimes it's hard
not
to multi-task :lol
EDIT: Though I'd planned on continuing with the Klingon weapons (Mek'leth, D'k'Tagh) before moving on to the Federation ornaments, given the awesomeness of this I don't think I can wait that long, lol. So, likely this coming Christmas I'll be offering this and my accurized Hallmark Galileo Shuttlecraft in my on-going ornament product line. I can always go back to the Klingon stuff the following year.