I pick this up from Jose and I couldn't be happier with it. It took a little love to get it to where it is now but it's nothing major really. I started on it this evening after I got back from the shop. Thank you Jose for an awesome Bio and Skulls!! I hope I do it justice. Been a busy day and it looks like another one tomorrow.
Sorry for the crap cell pics. It was a busy day and I barely had time to take these.
Palm sanded down the back fin and over all smoothed it out.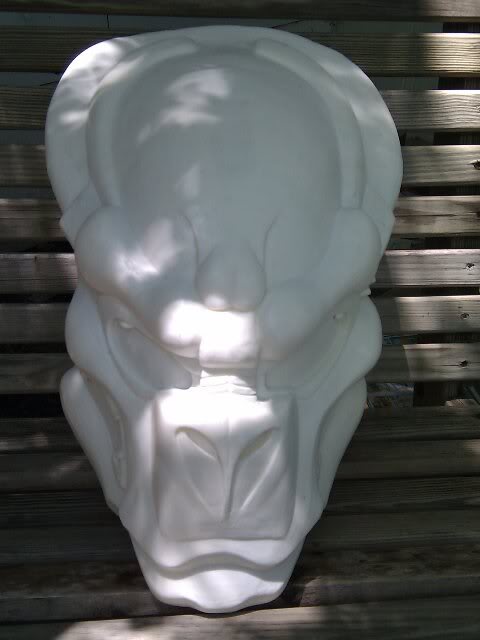 Drilled out the lenses. Those bubbles cleaned up pretty easy with a sharp exacto knife.
finished them out and sanded them down.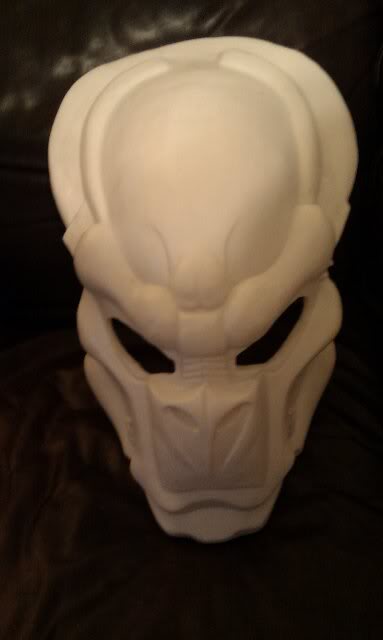 Primer sprayed and sanded down.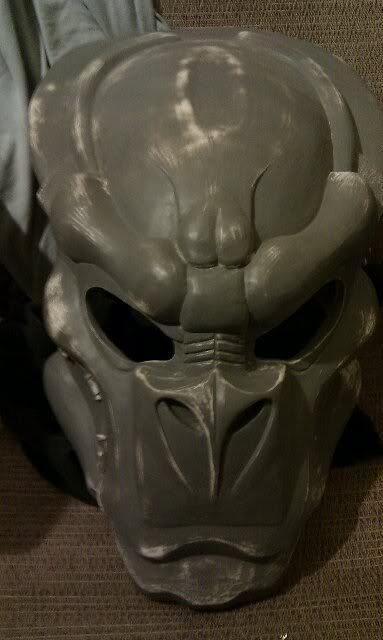 Masked off the main area and sprayed the cheek and temple areas with silver. Yup doing to opposite of Jose's original paint up.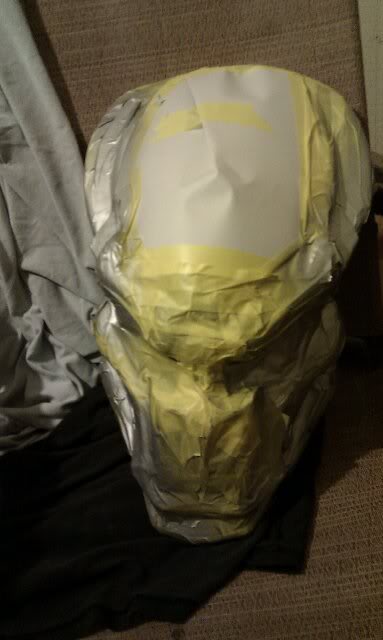 This is where I am now..next step is to paint the cheek hoses then weather the **** out of it.
Thanks for Looking and Commenting folks!