I'm looking forward to the BBC/Amazon Prime adaptation of Terry Pratchett & Neil Gaiman's Good Omens. As the trailers soak in I'm thinking Crowley's costume would be an interesting project, and that got me wondering where the Crowley sunglasses have come from. David Tennant appears to wear at least two styles in early photos.
The first (image from the
Radio Times
) have a distinctive screw pattern on the lenses, and punched metal side guards.
The second (from
Neil Gaiman's tweet
)are more traditional horn rims.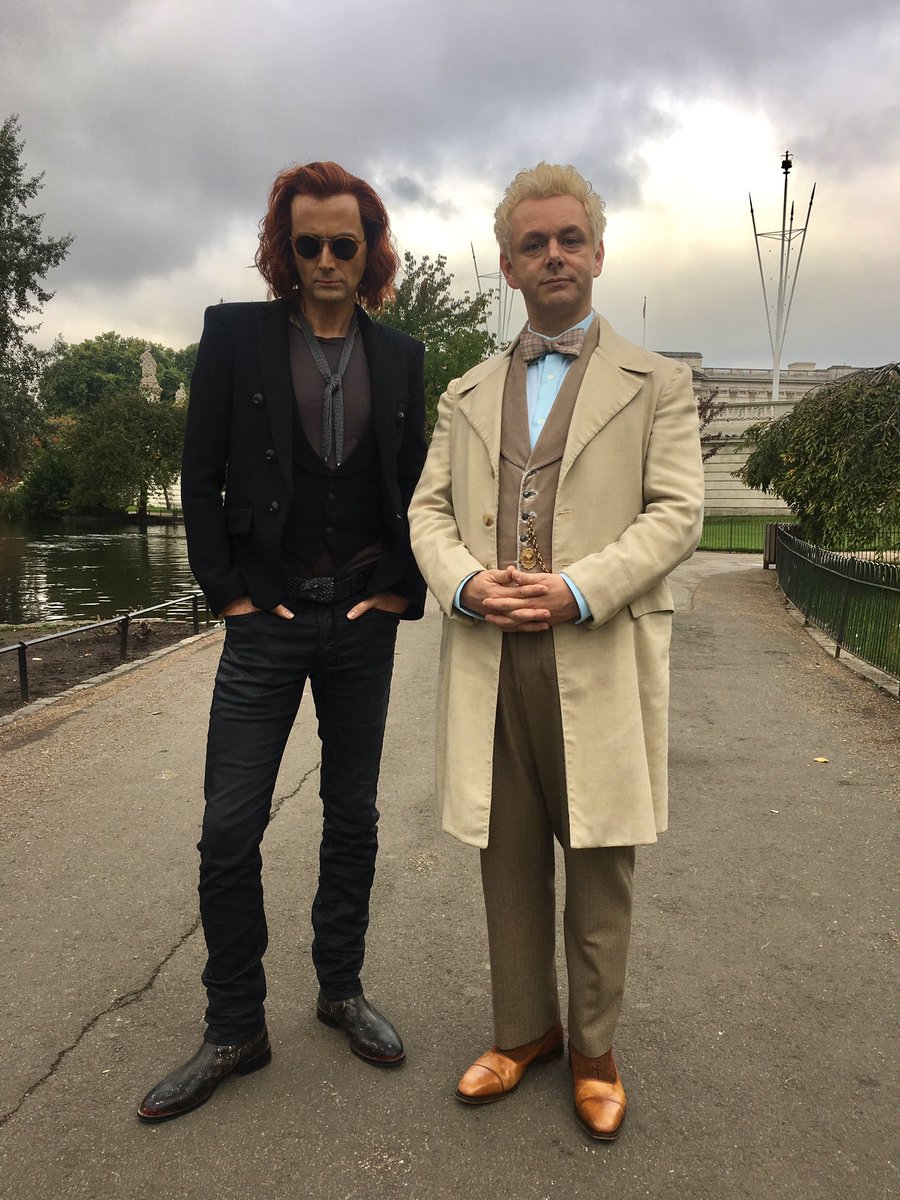 So far I've not found a good match for either, but I reckon a few minutes with wire cutters to remove the top bar would turn
these $25 sunglasses on Amazon
into a passable cheap prop if I add the screw heads onto the lenses.
Then I need to find that jacket with the distinctive collar!