Sr Member
RPF PREMIUM MEMBER
Ok, so I am down with a badly thrown back and pretty much immobile this week. The desire to be out in the shop building things is killing me! The list of projects I have looming out there are very long, but one of the builds that have been on my mind for the better part of two years is a Gonk build.
I will say, i am probably starting this thread a bit pre-mature, as I have been instructed by my wife to "Get that basement Project Done!" so this will have to wait. But since I am lying around like a tub of slugs waiting for my back to heal, lets just see what you guys think.
A couple of years ago I built one for the owner of our company:
http://www.therpf.com/showthread.php?t=200196
I really enjoyed this build, and I got a kick out of having a working iPod and speaker on it, but I only had a week to put it together, and the final was ok, but I would really have liked to spend time getting it to light up and such.
I am going to start by saying I am a HUGE fan of the Gonk Droid, and I feel like due to his mobility there are not very many builds. I recently went to Celebration VII, and I really wished I had taken some time last year to build one to display there. But again, the mobility of the Gonk limits it. So what would happen if a person was to take the "mobility" of and Astromech, and apply it to a Gonk? Would this be too weird? What do you guys think? Having a Gonk move around in the same speed and fashion as an R2 I think would be a kick.
I was sort of inspired by the leaked images and recent details surrounding The Force Awakens. Seeing the images of the "Scavenged" planet Jakku, I started thinking. What if a scavenger found a broke down Gonk and a busted up Astromech and combined the two? Stupid?
I did a little sketch of what I am thinking of doing. I have the availability of the legs and feet now that the molds from our 2/3rd R2 Project is in full swing. So having the parts is pretty straight forward. But is it worth it?
Here is what I am thinking of doing. I would love any feed back or thoughts you all have on this.
These are some of the builds that have really inspired me. Some of my favorites anyway.

Of course there is Valor Design's Gonk, which is just great! here is a link to his collection, if you haven't seen it you need to: http://cargocollective.com/valordesign
and I recently discovered "The Droid Factory - Snow Corporation" builds that were done several years ago on the Slide Show Freaks Forum. This guy is a crazy talented artist, check out his facebook page: https://www.facebook.com/pages/Snow-Corporation/161889887278934?fref=pb&hc_location=profile_browser
He built a ton of 1/6 Power Droid (Gonks) in what looks like 2009. These are very cool.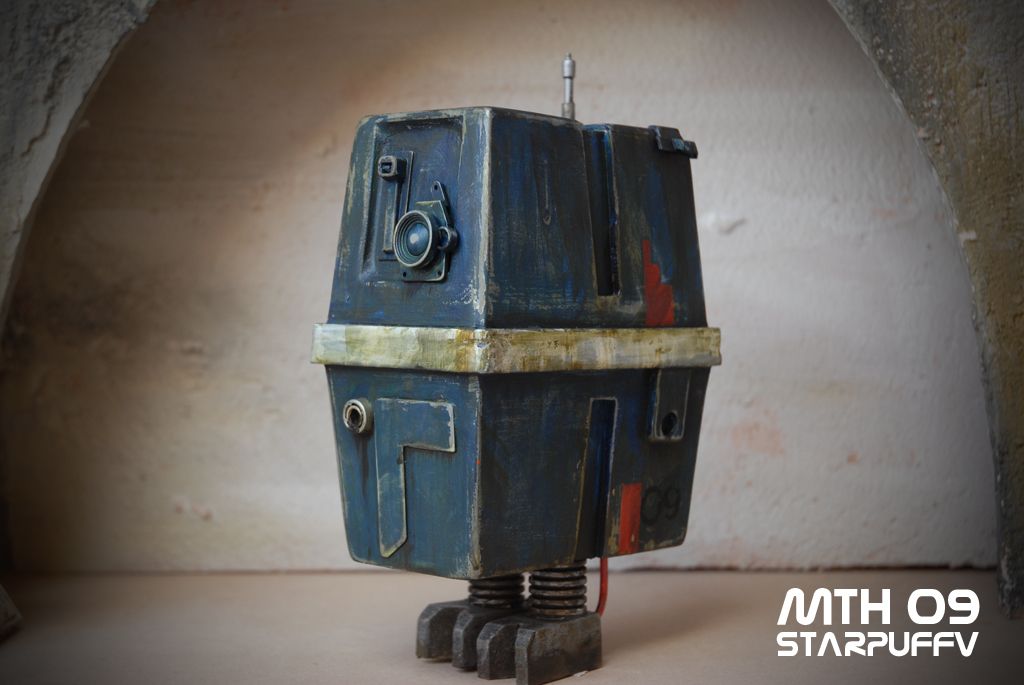 And this one was built by an RPF member, but the image is all I have, i don't actually know who built this . . . But its fantastic!
Anyway, thats my story and I'm sticking to it. Don't know when I will actually get to work on this, if its like my other projects then I am sure it will be a while. (unless i get really bored and distracted . . . Shhh . . . don't tell my wife
Hope some of you found this an interesting idea.
Last edited: