Master Member
RPF PREMIUM MEMBER
So I recently got my
Gemini Khan Iron Man helmet
and trimmed it up, sanded, and painted: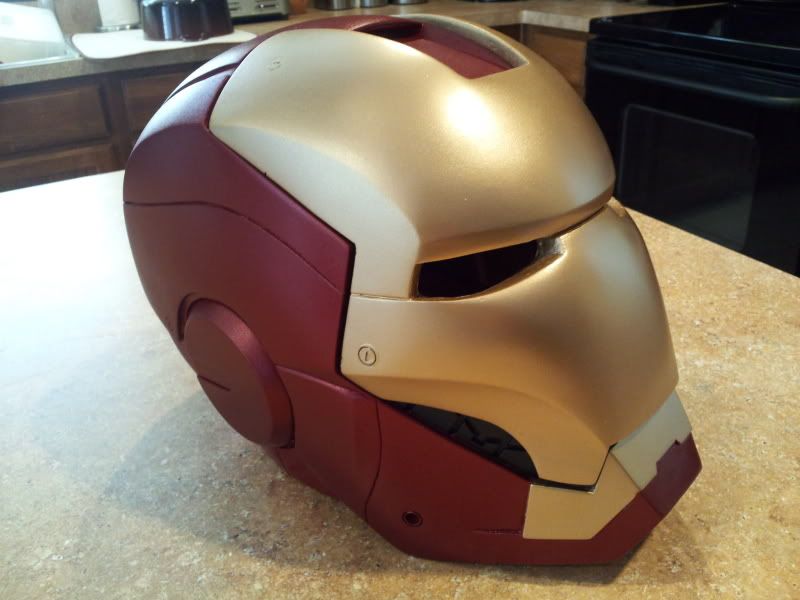 It looks wonderful!
However, I have some "finishing" questions for you bucket pros. I have a good idea of where to install magnets for the faceplate, but what about the lower neck piece? And what is the best way to attach the magnets?
Also, the eyes. I found some semi-opaque white plastic sheeting that I will use for the lenses. Do these just get glued in place? And should I curve them to match the contour of the eyes on the inside of the faceplate, or just leave them flat and make them bigger than the eye holes so you can't see through the gaps? If that doesn't make sense, I'll take some pictures of what I'm talking about
Thanks in advance!
Last edited: